The United States Supreme Court handed freedom of speech a major victory today and it was nearly unanimous, reported Fox News.
The powerful nine justices ruled 8-1 in favor of the cheerleader who was punished by her high school for going on a profane Snapchat rant that her school did not like, even though the rant was NOT recorded on school grounds.
The Supreme Court stated the high school was incorrect when they booted the cheerleader off the team, striking a victory for free speech because punishing a student for something they said while in their personal time and away from the school does sound quite ridiculous.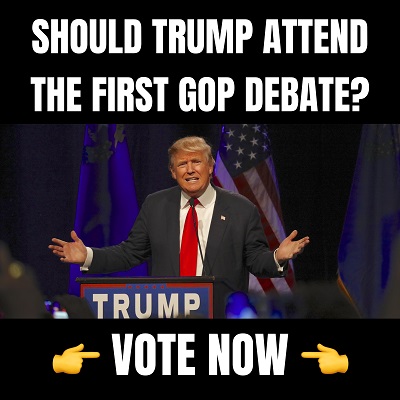 Those who support freedom of speech, particularly students, should take notice that while it was an 8-1 victory, there were still some slim margins to be aware of, according to Fox News. In other words, the battle for free speech continues and always will.
The court suggested that schools can still maintain at least some interest in what students do off-campus, particularly those who represent the school such as athletes and other interest groups. However, in the case of the cheerleader, Brandi Levy, vs the school – what she did, did not warrant being removed from her team.
Fox News reported:
"[T]he school argues that it was trying to prevent disruption, if not within the classroom, then within the bounds of a school-sponsored extracurricular activity," Justice Stephen Breyer wrote in an opinion that was joined by all of his colleagues but Justice Clarence Thomas, who dissented.

"But we can find no evidence in the record of the sort of 'substantial disruption' of a school activity or a threatened harm to the rights of others that might justify the school's action," Breyer continued.

Then-high school sophomore Brandi Levy was given the boot from her junior-varsity cheer team after issuing an off-campus screed in which she said "F— school f— softball f— cheer f— everything," and posted it online.
The school district did not seem thrilled with the decision. The district believes they should be able to punish off-campus speech as a way to battle cyber-bullying.
In this case, the justices stated there was no evidence of anything harmful or disruptive being done, therefore no punishment was warranted. It appears the cheerleader was punished simply for venting on social media and whomever saw it, may not have liked what she said and unjustly punished the girl.
The same school districts and people who punish students for things they say on their own time should remember that students have parents and it's not the school's job to micromanage children when they're not IN school.
Conservatives love free speech and holding our young ones accountable, but we don't want the school overstepping their reach. It's time for the school to know their place and deal with things AT school that happen IN school. The rest is the job of the parent.
That's the parents job and always will be.
Further reported:
The school district and those who sided with it said that schools should be able to punish off-campus speech like Levy's as part of their efforts to regulate cyber-bullying. But Breyer and the justices who sided with him said such off-campus speech limits must be light because "when coupled with regulations of on-campus speech," off-campus limits "include all the speech a student utters during the full 24-hour day."

"It might be tempting to dismiss B. L.'s words as unworthy of the robust First Amendment protections discussed herein," Breyer said. "But sometimes it is necessary to protect the superfluous in order to preserve the necessary."
There will often be consequences to our speech, but for a student to be booted from a cheer squad over a small rant on social media seems to be quite an overreach of power, and the United States Supreme Court recognized that and made the right decision.
Lou, the Freedom Dog gives this Supreme Court decision two paws up!
Here's a good look at the news video and what took place before the Supreme Court ruling:
Notice: This article may contain commentary that reflects the author's opinion.
---


Calling All Americans! Patriot Fetch is Conservative Breaking News Headlines every day, all day. Go to PatriotFetch homepage for daily Conservative news or look below for the next hot story!