It's been well documented that Democrats are notorious for latching on to a legitimate crisis and using it to deceive others for their own political gain. Thus the suggestion that two additional Texas Democrats have tested positive for COVID is somewhat suspicious, considering that the fleeing Texas Democrats may have been forced to return.

However, testing positive all but negates any thought of returning to the "Lone Star" state in the near or immediate future. This leaves the situation open to speculation as to whether clever Democrats are faking their claims of a positive test as an excuse not to return back to Texas and perform their duties as elected legislators.

In fact Texas State Rep Briscoe Cain suggested just that while appearing on Fox News. The 36-year old member of the Texas House of Representatives for District 128 didn't mince any words, emphatically stating that lawmakers testing positive for COVID-19, was a "gimmick."
Cain responded with skepticism upon hearing the news Saturday that three members of the Texas group had tested positive for the virus.
"I say prove it," Cain said. "I think it's an excuse to avoid coming back. They want a reason to do a 14-day quarantine; they don't want to come back and do their jobs. If they really have it, prove it."
The ruse may have begun when Texas' Republican House Speaker, Dade Phelan, announced he was chartering a plane to Washington and ordering AWOL Democrats to return back to Texas and perform their elective duty or face the consequences.

"I am demanding all of our colleagues in D.C. to contact my staff immediately in order to secure their seat on the plane and return to Austin in order to do the state's business," Speaker Dade Phelan said in a statement, "The State of Texas is waiting."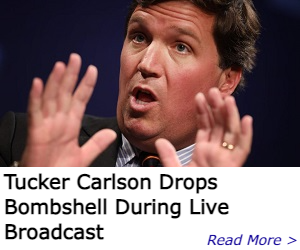 Texas GOP Rep. Briscoe Cain demands to see proof maskless Democrats tested positive for COVID-19, claims it's a ploy to get out of work again. pic.twitter.com/OyL14nkD7o

— 🇺🇸🇺🇸KATHY🇺🇸🇺🇸 (@mygammie) July 18, 2021
Cain also weighed in on the Democrats contention that the voting rights bill somehow suppresses the voting rights of minorities, stating; "It's disingenuous, they're lying and they are playing games with the people of Texas." Adding, "Anyone that reads it, realizes it doesn't criminalize mistakes, it expands voting access, it expands hours, and protects our elections. That's it."

The Republican lawmaker also suggested that ultimately Democrats will have no choice but to return back to Texas regardless of whether they have the virus or not. Cain also doubled-down saying because of their "bad-faith" there's "no reason to negotiate with them" suggesting that the Republican majority may in fact pass an even stronger voting rights bill when they return.

Moreover, fleeing Democrats may also face some serious legal action for violating federal regulations that still require commercial air passengers to wear masks on planes.
Cain also suggested that Democrats may have violated multiple laws on their way to Washington, D.C., "My reading of federal transportation law and mask mandates is that the mask rule applies to private charters regardless of whether you're vaccinated."

Also Washington, D.C. prohibits a person from importing an alcoholic beverage into the District of Columbia without a permit.

However, in order for a ruse to be successful it must posses a reasonable shred of truth. Thus Kamala Harris' surprise trip to Walter Reed hospital. The Vice President had visited with the Texas lawmakers last week, just before the announcement that some within the Democratic pack supposedly tested positive.

However, don't be surprised when Harris tests negative. If they even report on or ask about a test at all. 
Notice: This article may contain commentary that reflects the author's opinion.

My Pillow Coupon Code = ILMF
Tap Here and Use It!
---


Calling All Americans! Patriot Fetch is Conservative Breaking News Headlines every day, all day. Go to PatriotFetch homepage for daily Conservative news or look below for the next hot story!