Over the weekend the 6 foot steel fencing that surrounded the Capital for over 6-months was finally taken down. The final physical remnants of what took place on January 6th were finally being removed.

That horrific day marked the beginning of an all out assault on law abiding conservatives by both Democrats and the mainstream media which continues to this day. Many of us no doubt witnessed the riot on TV that day, the images of MAGA wearing Trump supporters entering the Capital building, and in some instances scuffling with out-numbered Capitol police.

That day was also marred by the senseless murder of a young woman named Ashli Babbitt. She was gunned down by a still-unnamed Capital police officer. Babbitt was a staunch supporter of President Trump and a 14 year Air Force veteran from California and was also a decorated security forces controller. She had served multiple tours in the Middle East.

Nevertheless, the death of the 35-year old vet sparked seemingly little national outrage and was quickly overshadowed by self-serving Washington politicians. They suddenly felt what many law-abiding citizens had felt all summer long. At least, within those lawless and riot-torn cities run (for the most part) by progressive Democratic mayors.

Babbitt joined with over 200,000 demonstrators was in our nation's capital on January 6th protesting the certification of Joe Biden's improbable win over President Donald Trump. The noisy pro Trump demonstration began peacefully with thousands of spirited supporters listening to the President speak about the contested presidential election. Many wore their iconic red MAGA baseball caps and waved both the American flag along with pro-Trump banners.

The event had the same unmistakable energy that we've all come to expect from a Trump rally. After the President concluded his remarks he encouraged his supporters to "march peacefully" to the Capitol and exercise their Constitutional right to protest, as outlined under our First Amendment.

Several video clips taken during the height of the protest captures a small collection of militants, perhaps 100 or so, from both sides of the political aisle breaking off the main body of demonstrators and entering the Capitol grounds. Some groups appeared to have an invitation by the Capitol police inside. In several instances the Capital police either stood passively by or physically aided protesters by removing police barriers allowing them into restricted areas.

Babbitt, whether intentional or not, suddenly found herself in the midst of a surging mob rushing into the Capital building through a broken glass window. Seconds later a bang rings out and she crumbles to the ground, fatally shot in the chest by a Capital police officer.

Her death was pushed under the rug by the mainstream media, and almost forgotten until Newsmax TV host Greg Kelly began reintroducing the events of that faithful day on his critically acclaimed TV show.

Kelly has continually spoken about the events of that day, reminding his viewers how the optics played right into the hands of disparate Democrats who needed something to distract the nations concern about the widespread irregularities and fraud that took place during the presidential election.

The so called "insurrection" had been played-up and amplified by Democrats all across the nation; suddenly the stupid act of trespassing was no longer a misdemeanor but a major federal crime, with no due process or bail.

In a recent tweet Kelly once again warned; "The SWAMP continues to pretend this didn't happen. That ASHLI BABBITT—who was UNARMED—was shot and killed on 1/6/21. She didn't pose a deadly threat to anyone. And NO WARNING. NONE. Before this "cop" opened fire. WE NEED ANSWERS. And Republicans better start Seeking them. NOW !"
The SWAMP continues to Pretend his didn't happen. That ASHLI BABBITT—who was UNARMED—was shot and killed on 1/6/21. She didn't pose a deadly threat to anyone. And NO WARNING. NONE. Before this "cop" opened fire. WE NEED ANSWERS. And Republicans better start Seeking them. NOW ! pic.twitter.com/5TwYazSN5D

— Greg Kelly (@gregkellyusa) May 16, 2021
Whether those answers will come still remains to be seen. However, with Joe Biden in the President's seat and Kamala Harris waiting in the wings we certainly aren't holding our breath.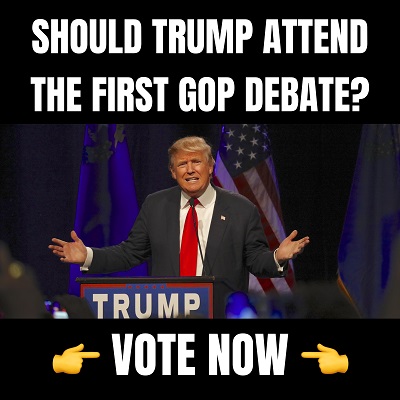 Notice: This article may contain commentary that reflects the author's opinion.
---


Calling All Americans! Patriot Fetch is Conservative Breaking News Headlines every day, all day. Go to PatriotFetch homepage for daily Conservative news or look below for the next hot story!