The stunning new guidelines imposed by the CDC on Tuesday afternoon recommending that both vaccinated and unvaccinated individuals once again "mask-up". This is creating a growing groundswell of resistance among critically-thinking individuals who recognize the unmitigated hypocrisy of both the Biden White House and their lackeys within the CDC.

The growing backlash by everyday common sense folks who have faithfully followed "the science" as recommended by the CDC towards the virus, and are simultaneously witnessing the outrageous policies by this administration allowing tens of thousands of infected and unvaccinated illegal migrants to surge across our southern border into the United States, is unconscionable.

Tuesday's announcement came exactly one week after the CDC stated that there were "NO PLANS TO UPDATE" their recommendations on mask wearing. That is, until rumors began circling around two days ago that the CDC had once again changed its mind and was now instituting new mask guidelines. This time suggesting EVERYONE should mask-up because of an up-tick in the new strain dubbed the "delta variant" which is apparently more contagious, however far less deadly, for those who haven't been vaccinated.

CDC Director Rochelle Walensky cited the new cases of infections surging around the country, which seems to coincide with Biden's reckless and criminal immigration policies. These policies have seen a 900% increase of infections among illegal migrants within the Rio Grande Valley sector of the border.

The outbreak of infections among illegal migrants began in the first two weeks of July when 135 detainees tested positive, marking a 900% increase compared to the previous 14 months.
"The Speaker comes down here at 10 o'clock in the morning and says we've got to wear masks…in the people's house…while we've got thousands of people pouring across our border, and Democrats don't do a darn thing about it, heavily infected with COVID." pic.twitter.com/jysQ22cfsl

— Melissa Tate (@TheRightMelissa) July 28, 2021
Those migrants in many instances were placed on buses and distributed around the country, with no prior notice given to governors within those states, by the Biden White House.

According to the U.S. Border Patrol, the Rio Grande Valley sector is a main hub for migrants crossing into the US, with more than 2,000 apprehensions a day, with over 60% of those migrants testing positive for COVID-19.

Also according to RGV Sector Chief Brian Hastings, over 40% of his Border Agents have tested positive for the virus within this year alone.

The backlash to the new CDC mask mandates were almost immediate, coming from a surprisingly cross-section of Americans from all different backgrounds. These included doctors, journalists, and of course politicians. The criticism centered on government bureaucrats within the CDC for once again flip flopping on everything from the effectiveness of the vaccines, to the actual data of wearing face coverings, to the obscene immigration policies of the Biden Administration who are responsible to a large degree for the spreading of the virus.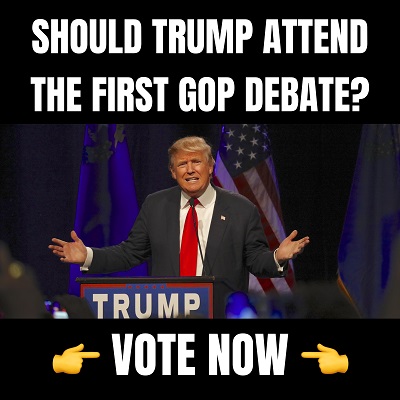 Tucker Carlson rips CDC on masks:

"A moment this absurd cannot last long, it's too irrational. The people making decisions are too discredited, too transparently unwise. What you're watching is a decaying system based on presumed expertise finally reaching its ugly end stage." pic.twitter.com/fgStiJGS4L

— Scott Morefield (@SKMorefield) July 28, 2021
That observation wasn't lost on Republican Senator Ted Cruz who tweeted out, after listening to CDC Director Walensky's decree; "Hell no. This is politics, not science."
Hell no.

This is politics, not science. https://t.co/0Puv0KEAUL

— Ted Cruz (@tedcruz) July 27, 2021
Ohio Senator J.D. Vance also weighed in on CDC's convoluted mix messaging stating; "It's extremely important to get the vaccine. It saves lives and will allow us to get back to normal."
Adding; "Even if you get the vaccine, you don't get to have a normal life."
CDC: It's extremely important to get the vaccine. It saves lives and will allow us to get back to normal.

Also CDC: Even if you get the vaccine, you don't get to have a normal life. https://t.co/WvrW31VLCH

— J.D. Vance (@JDVance1) July 27, 2021
However, one thing seems abundantly clear: the Biden administration is once again using the pandemic as a political weapon allowing our southern border to remain wide-open. This almost guarantees a continuous flood of infected migrants into the United States. It's a sinister, evil, and criminal plot by an incompetent and mentally deranged individual.
Notice: This article may contain commentary that reflects the author's opinion.
---


Calling All Americans! Patriot Fetch is Conservative Breaking News Headlines every day, all day. Go to PatriotFetch homepage for daily Conservative news or look below for the next hot story!