Over the weekend a concerned Ronny Jackson (the White House physician to former President Trump) took to Tweeter to voice his alarm regarding his observation of President Biden last week at a televised CNN town hall event.

Jackson now a Texas congressman tweeted his distress along with a video clip of the 78-year old president's bizarre and at times incoherent remarks, which left even CNN's moderator Don Lemon befuddled.

"He's completely LOST it!" Jackson tweeted Saturday, after viewing Biden standing in the middle of the stage without notes attempting to answer a reporter's friendly question about defunding the police. Biden blinking attempting to process the straight-forward question suddenly went into an angry and bitter attack at Republicans accusing them of "sucking the blood out of kids."
Our cities are EXPLODING with drugs & violence because of Democrat "defund the police" policies and the GREAT UNITER Joe Biden deflects to talk about "sucking blood out of kids." He's completely LOST it! Needs a cognitive exam NOW!
pic.twitter.com/ot3ZwUc2Bf

— Ronny Jackson (@RonnyJacksonTX) July 24, 2021
That sudden unprovoked rage combined with a constant state of confusion, convinced Jackson that Biden "needs a cognitive exam," pronto, and the results must be made public.

The Town-Hall which aired Wednesday on CNN left those few loyal viewers tuning in wondering what Sleepy Joe was talking about. He suddenly began rambling about obscure conspiracy theories, then quickly turned his attention to helping children "find out whether there's a man on the moon or whether those aliens are here or not."

Jackson appearing the next evening on Fox's Sean Hannity, reiterated his concern; "This is a national security issue at this point."
Joe Biden is NOT a fine wine and this is NOT going to get better with time. This is past the point of speculation. I don't think he's going to make it to the end of his term. The American people DESERVE to know just how bad his condition has become. He MUST have a cognitive exam! pic.twitter.com/4NhF6SHpbD

— Ronny Jackson (@RonnyJacksonTX) July 27, 2021
Adding; "I think he's either going to resign, they're going to convince him to resign from office at some point in the near future for medical issues, or they're going to have to use the 25th Amendment to get rid of this man."

The 54-year old Texas native served as the personal White House physician for both former presidents Obama and Trump, drafted a letter along with a dozen other House Republican's demanding that Biden take a cognitive function test.

"The American people … deserve full transparency on the mental capabilities of their highest elected leader," the Republicans wrote.

Jackson concluded stating; "I've been saying that it's only going to get worse. And guess what? We're watching that happen right before our eyes right now."

The White House (along with the vast majority of the mainstream media) has been purposely shielding Biden from the public since he captured the Oval Office. His appearances are all well scripted in advance with cheat sheets strategically placed throughout the podium. This is combined with a select few progressive reporters designated by the White House staff who will be allowed to ask questions. This new press relationship is a far cry from Trump's freewheeling news conferences.

The CNN Town-Hall was perhaps the point-of-no-return for the Biden administration, although judging by the dismal ratings few actually witnessed the shocking performance of our 46th President. This may in fact prolong the inevitable outcome, in that Biden spoke to a half-empty auditorium in Ohio.

Moreover the network drew only 1.46 million viewers between 8 p.m. and 9:15 p.m. when the president was on stage in Cincinnati.

Regardless of whether Biden decides to take a cognitive test or not it's obvious that his shocking performance poses a security threat to our nation. No doubt our enemies have already concluded that America is ripe for the taking if we continue avoiding this metastasizing crisis.

The 25th Amendment was designed for just this situation, when a commander-in-chief cannot perform his "Presidential Duties," he can be removed from office. The Amendment was ratified by the states in the aftermath of the assassination of President John F. Kennedy, provides the procedures for replacing the president or vice president in the event of death, removal, resignation, or incapacitation.


Notice: This article may contain commentary that reflects the author's opinion.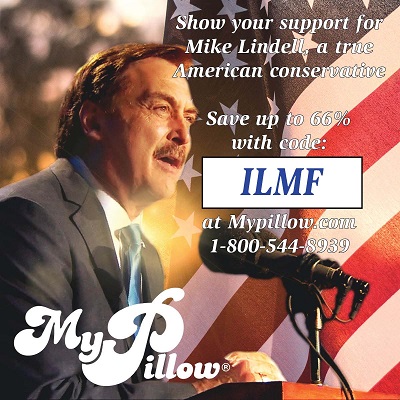 My Pillow Coupon Code = ILMF
Tap Here and Use It!
---


Calling All Americans! Patriot Fetch is Conservative Breaking News Headlines every day, all day. Go to PatriotFetch homepage for daily Conservative news or look below for the next hot story!