On Monday, Republican Senator Rand Paul made good on his promise to officially send a criminal referral on Dr. Anthony Fauci to Attorney General Merrick Garland for allegedly lying to Congress.

The 58 year old Kentucky physician turned lawmaker and the nation's top infectious disease official have been butting heads ever since Fauci became the official face of the White House. Under both former President Trump and President Biden he has interpreted the health guidelines from the CDC. He has had mixed reviews from other leading healthcare experts who have grown weary of Fauci's ambiguous and obscure language concerning the pandemic.

The double-speak (whether deliberate or not) has created a distrustful Paul along with many average citizens suspicious of both the CDC along with government mandates and restrictions. This is perhaps the reason why 1/3 of those eligible continue to refuse to take the vaccine.

Fauci the head honcho at the National Institute of Allergy and Infectious Diseases has repeatedly claimed that his organization, the National Institute of Health did not fund gain-of-function research at the Wuhan lab in China.

According to the Washington Examiner, Senator Paul wrote directly to the AG on Monday, "I write to urge the United States Department of Justice to open an investigation into testimony made to the United States Senate Committee on Health, Education, Labor, and Pensions by Dr. Anthony Fauci, Director of the National Institute of Allergy and Infectious Diseases, on May 11, 2021."

At issue is whether Fauci who was under oath deliberately attempted to mislead Paul during a heated exchange between the two, regarding whether Fauci knew that the Chinese were conducting gain-of-function research at the Wuhan lab, and perhaps even more troubling, his organization may have actually funded the research that led to the pandemic.

Paul pointed to NIH grants going to the EcoHealth Alliance, which then funneled the funds to the Wuhan lab, which intern was carried out in secret under China's military.
Rand Paul grills Dr. Anthony Fauci about research in Wuhan: "All of the evidence is pointing that it came from the lab and there will be responsibility for those who funded the lab, including yourself." pic.twitter.com/2NnqDTg4bL

— Newsmax (@newsmax) July 21, 2021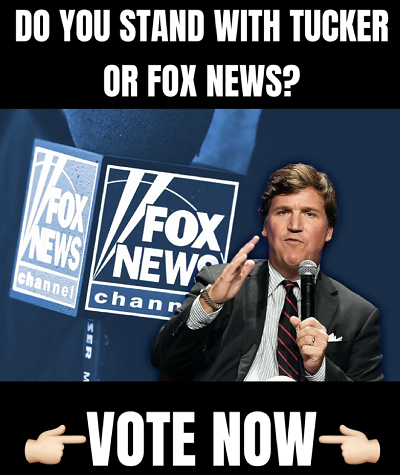 Fauci told Paul under oath: "The NIH has not ever and does not now fund gain-of-function research in the Wuhan Institute of Virology."
However Dr. Richard Ebright, a molecular biologist at Rutgers University, pointed out in May that, "This research matches, indeed, epitomizes the definition of 'gain-of-function research of concern' for which federal funding was 'paused' in 2014-2017."

Fox's Neil Cavuto also weighed in on the developing scandal Friday quoting from an excerpt in the Washington Post, "What everyone can now see clearly is that NIH was collaborating on risky research with a Chinese lab that has zero transparency and zero accountability during a crisis — and no one in a position of power addressed that risk. Fauci is arguing the system worked. It didn't."
Fauci, the director of the U.S. National Institute of Allergy and Infectious Diseases and the chief medical advisor to Biden said mandating masks for vaccinated people is
"understandable,"
during a segment on Fox News' "Your World with Neil Cavuto" with Neil Cavuto on 7/23/2021 pic.twitter.com/TLbnChTB2b

— Ignorance, the root and stem of all evil (@ivan_8848) July 23, 2021
Fauci appearing with Cavuto attempted to justify the deadly research; "You know, it's more complicated than that. … If you look at the research that was done, it was research that was highly recommended by peer review, our United States peer reviews. It got a very high score in the peer review system."

Fauci continued; "And the purpose of the research was very, very clear. It was to try to determine what was out there in the bat population that might be ultimately risky for us. It was done in the context of trying to find out what the precise environmental bat source was of SARS-CoV-2 so that we could prevent SARS-CoV-2."

We'll all remember Fauci was the guy who attempted to discredit many within the scientific community who felt that the virus was purposefully engineered. Time will tell if he's found to be a total fraud. 


Notice: This article may contain commentary that reflects the author's opinion.
---


Calling All Americans! Patriot Fetch is Conservative Breaking News Headlines every day, all day. Go to PatriotFetch homepage for daily Conservative news or look below for the next hot story!