Most Americans enjoyed July 4th celebrations all across the fruited plains with fireworks, parades and barbecues. Meanwhile, blue cities like New York City, Chicago, & Cincinnati once again experienced another horrific weekend of gun violence.

In the "big apple" alone 26 people were randomly shot within a span of 3-days, resulting in the deaths of two people.

However the carnage wasn't only confined to Manhattan, the outer boroughs also saw their share of gun violence when 5 people were shot in the Bronx Saturday night. Another 10 were shot on Sunday according to the New York Daily News.
It's also worth noting that New York's Bill de Blasio is perhaps the worst mayor in America, outpacing even Portland's progressive Mayor Ted Wheeler for sheer incompetence and stupidity.

During a riot torn summer season of destruction last year within New York City, the mayor actually proposed cutting $1 billion from "New York's Finest" annual budget.

Couple that with de Blasio eliminating New York's elite anti-crime unit and key policing tactics like "stop and frisk", as well as Governor Cuomo's reckless bail reform law. This law allows violent individuals back on the streets within hours of being arrested without posting bail.

One can easily see why New York City is experiencing a mass exodus of police officers. Last year alone over 5,300 experienced police officers either retired or quit the department resulting in a 75% increase from the year before. As of June 13th New York City has seen over 635 shooting compared to 386 in the same time period last year.

In Chicago (another city run by yet another incompetent progressive boob) over 88 shootings took place with at least 14 deaths over the 4th of July weekend.

In the wee hours of July 5th two Chicago police officer's were also targeted while on patrol. Both police officers were shot and wounded. Thankfully their wounds were not life threatening however as a precaution the officers were advised to go to the hospital. Police Superintendent David Brown said, "There's been a lot of large crowd gatherings tonight, a lot of celebratory fireworks going off, kind of spontaneous," adding, "they were dispersing a crowd when they heard shots and felt pain."

The Chicago Sun Times reported that the victims shot over the holiday weekend were as young as 12 years old. Thus far, as of Monday 1,402 shootings have taken place in Chicago, since the start of the year, compared to 1,224 at the same time last year.

Texas Senator Ted Cruz appeared recently on Sean Hannity's show and was fired up from the Democrats actually blaming Republicans for the surge in gun violence sweeping the nation. Apparently the blue side is feeling the heat from several national polls showing almost 50% of Americans disapprove of Biden's handling of the surging crime-wave.
Democrats now claiming it's Republicans who want to defund the police is like an arsonist showing up at a fire and blaming the firemen, it's like the Chinese blaming Americans for the Wuhan virus, and it's like O.J. saying he's going to help find the real killer.

It's absurd. pic.twitter.com/RqmszvWLLR

— Ted Cruz (@tedcruz) June 30, 2021

"Sean, I have to say it is remarkable that the White House is now apparently employing comedians. For them to run out and claim Republicans want to defund the police is like an arsonist showing up at the fire and blaming the firemen. That is like the Chinese blaming the Americans for the Wuhan virus. That is like O.J. saying he's going to help find the real killer. That is like Democrats saying they are the ones that want to build the wall."

Cruz continued, "It is absurd. It is ridiculous and they know it, but you know what, they're also counting on the media all encircling Joe Biden in saying 'poor Uncle Joe, he doesn't want to abolish the police.' The last time Bill de Blasio, the Democratic mayor of New York campaigned on defunding the police, cut a billion dollars from the NYPD."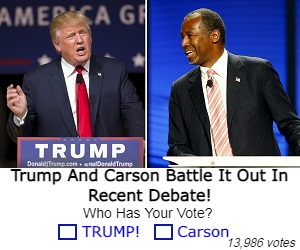 Democrats may continue to blame anyone they can (including Republicans) for their blatant inability to lead their constituents, cities, or nation. What remains to be seen is whether the average American citizen is willing to swallow this complete and utter hogwash.
Notice: This article may contain commentary that reflects the author's opinion.

My Pillow Coupon Code = ILMF
Tap Here and Use It!
---


Calling All Americans! Patriot Fetch is Conservative Breaking News Headlines every day, all day. Go to PatriotFetch homepage for daily Conservative news or look below for the next hot story!