For many veterans, along with those brave men and women currently in uniform, yesterday was without a doubt, the worst day since 9/11.
Many are asking, could the carnage that took the lives of 13 young brave American servicemen, have been prevented? That question is being debated in thousands of American homes all across the country. Concerning the competence of Biden along with his military advisors, allowing terrorist groups like the Taliban to actually run interference for us, it was unconscionable, and a blunder of monumental proportions.
However, as horrendous as those deaths are incompetence isn't a crime. That is, until yesterdays pathetic news conference when Biden virtually admitted in front the nation (indeed the world) that he may have given terrorists the names of American citizens hiding out in Afghanistan to Taliban thugs. By any international standard this is a treasonous act worthy of impeachment.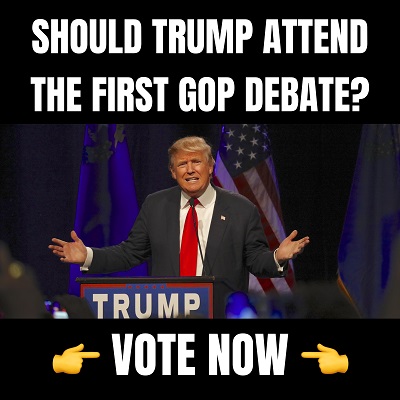 This is the same Taliban that just denied Bin Laden masterminded the bombing of The World Trade Center, stating "THERE WAS NO PROOF". Yet Biden went ahead and gave them the names of Americans stranded in Afghanistan as well as Afghan loyalists…virtually giving them a "kill-list" when we depart on the 31st.
I never again want to hear about Biden's competence, empathy or experience. This debacle is worse than 1000 Helsinkis. And I say that as someone who wrote that Helsinki was a humiliating disgrace. https://t.co/hbIHJaDvif

— Eli Lake (@EliLake) August 26, 2021
Biden initially did not deny the report by Politico that was later confirmed by Fox News, that U.S. officials in Kabul actually gave the Taliban a list of American citizens along with green card holders and Afghan allies.
However, when Biden was directly asked if the administration was handing out lists of American citizens to the Taliban the president attempted to hedge his response. He stated he couldn't say with "certitude" that lists had been passed to the terrorist group adding, "There may have been."
Joe Biden: "there may have been" a list of American and ally names given to the Taliban pic.twitter.com/X28iSuuaUh

— RNC Research (@RNCResearch) August 26, 2021
Adding, "There have been occasions where our military has contacted their military counterparts in the Taliban and said this bus is coming through…made up of the following group…let it through," the president said. "Yes, there have been occasions like that."
Biden perhaps realizing the magnitude of giving, what amounts to a 'KILL LIST" to terrorists attempted to shade his remarks stating, the "bulk of that group" has been let through but can't say with "certitude" that there was a list of names passed to the Taliban.
While no one within the administration will confirm exactly how many names were given to the Taliban. A classified briefing on Capitol Hill revealed that White House officials did provide a list to the Taliban.
However they denied they handed over a list of "every single person in the country," claiming they only shared names "piecemeal" with the terrorist thugs "whenever they wanted a specific group to come through."
Additionally, the source told Fox News that the handing over of names "essentially doomed" some people who were cleared to travel to the airport but were not on the specific lists provided.
The firestorm of criticism among lawmakers after Biden tentatively admitted giving the names of Americans still in harms way to our enemy is growing by the hour. Many are now demanding that he resign immediately.
Republican Sen. Marsha Blackburn tweeted, "Absolutely reckless and horrific. The Biden Administration gave the Taliban a kill list while lying to us, saying they didn't have details on every name and whereabouts. Every single person involved must resign or be impeached."
Absolutely reckless and horrific.

The Biden Administration gave the Taliban a kill list while lying to us, saying they didn't have details on every name and whereabouts.

Every single person involved must resign or be impeached.https://t.co/SbMrXgCEb5

— Sen. Marsha Blackburn (@MarshaBlackburn) August 26, 2021
Former White House physician, Rep. Ronny Jackson, said the Biden administration 'betrayed' the people of Afghanistan.
Adding, "We are at the very beginning of this crisis that Biden has created. We need him and his team to resign."
After the news conference thousands of individuals took to social media criticizing the president's decision to hand over names of Americans to the Taliban, referring the names given as "Bidens kill-list.'"
The Biden Administration gave the Taliban a list of Americans still in country.

They gave a Terrorist organization that they have said on the record that they DO NOT TRUST a kill list. Let that sink in.

— Donald Trump Jr. (@DonaldJTrumpJr) August 27, 2021
Democrats impeached Trump over a phone call.

Biden handed over a kill-list to the Taliban of people who worked with our government.

There will be no consequence for this.

The world will now realize that Trump was ALWAYS the victim of a politically motivated witch-hunt.

— Candace Owens (@RealCandaceO) August 27, 2021
The Biden doctrine: We don't trust the Taliban so we gave them a list of Americans who they hopefully won't kill.

— Liz Wheeler (@Liz_Wheeler) August 26, 2021
Media reports indicate that the Biden Admin gave the Taliban the names of US citizens & Afghan allies we wanted to evacuate

I am demanding a response from them now

Because if this is true, @Potus basically provided the Taliban with a user friendly kill list

— Marco Rubio (@marcorubio) August 27, 2021
Did the Biden Regime really just hand the Taliban a kill list to be paired with our military equipment? https://t.co/m0dtYTbg14

— Lauren Boebert (@laurenboebert) August 26, 2021
Biden admits admin may have given Taliban 'kill list' of Afghans who aided UShttps://t.co/h5wlUte68y#AfghanistanCrisis

— Larry Elder (@larryelder) August 27, 2021
Notice: This article may contain commentary that reflects the author's opinion.
---


Calling All Americans! Patriot Fetch is Conservative Breaking News Headlines every day, all day. Go to PatriotFetch homepage for daily Conservative news or look below for the next hot story!