The former commander-in-chief took to social media Wednesday, slamming the Democratic budget (thanks to 19 RINO's), calling it a "communist plan to destroy America."
A frustrated Trump along with a majority of Republicans issued a formal statement through his Save America PAC, urging Americans to "wake up".
Adding, "Good morning, America! While you were all sleeping, the Radical Democrats advanced a plan that will be known as the $3.5 trillion Communist Plan to Destroy America." Trump said.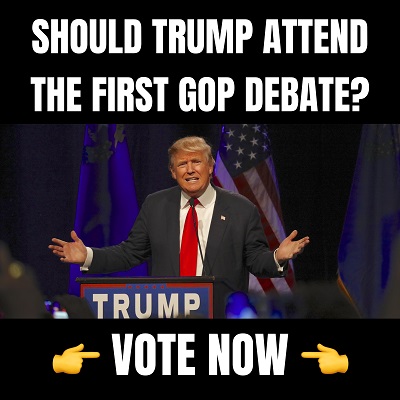 Trump continued; "This legislation is an assault on our nation, on our communities, and on the American Dream. It destroys our borders and the rule of law by granting dangerous amnesty that will flood America's beautiful cities."
In a 15-hour marathon overnight session Democrats successfully rammed through their reconciliation package in a 50 to 49 nail-biting vote, early Wednesday morning.
House Minority Whip Steve Scalise also took to Twitter and echoed the former president's dire warning declaring that Democrats are attempting to "transform America to fit their radical agenda."
Let's be clear about the Dems' $3.5 TRILLION spending bill:

– $100B for mass amnesty
– Full of insane leftist policies and slush funds
– Tax hikes
– Fuels inflation

This isn't a serious attempt at governing.

It's them trying to transform America to fit their radical agenda. pic.twitter.com/k3Hf6Y3Es2

— Steve Scalise (@SteveScalise) August 11, 2021
"Let's be clear about the Dems' $3.5 TRILLION spending bill: $100B for mass amnesty, full of insane leftist policies and slush funds, tax hikes, fuels inflation. This isn't a serious attempt at governing," He tweeted.
However what Scalise failed to mention was that this disastrous $3.5 trillion dollar boondoggle could never have been passed without the help of those 19 treacherous RINO's. They were led by a clueless Mitch McConnell pretending to be a principled conservative.
By initially voting with Democrats in the $1.2 trillion dollar so called "bipartisan Infrastructure Bill" idiotic Republicans once again took the bait. They've now allowed themselves to once again fall victim to wily and clever Democrats.
Republican Senator Rob Portman foolishly led the charge Tuesday morning spearheading the 69 to 30 vote, under the guise of a bipartisan vote. However once the initial vote was secure, the Democrats "true agenda" was unleashed.
They announced that the "just-passed bill" in the senate was simply the first part of the Infrastructure Bill and that passage in the Democrat controlled House couldn't be guaranteed. The stipulation is that the far-left agenda containing provisions like the "Green New Deal" climate and environmental provisions were also included in a "follow-on $3.5 trillion dollar package."
From the bottom of my heart, I can tell you that the $1.2 TRILLION bill is real swamp stuff: There's more Green New Deal and welfare in it than infrastructure. pic.twitter.com/p612UamX8E

— John Kennedy (@SenJohnKennedy) August 11, 2021
A Democrat spokesperson informed the Hill News, "Speaker Nancy Pelosi (D-Calif.) has vowed she won't take it up until the Senate passes the second part of its infrastructure two-step, a sweeping $3.5 trillion spending package that includes Democrats' top priorities."
Perhaps at this point, it would be noteworthy to mention by name the 19-Republican geniuses that once again got rolled by deceitful Democrats.
These are the 19 senators: Blunt, Burr, Capito, Cassidy, Collins, Cramer, Crapo, Fischer, Graham, Grassley, Hoeven, McConnell, Murkowski, Portman, Risch, Romney, Sullivan, Tillis and Wicker.
Trump as usual predicted the outcome in advance of the so called "bipartisan Infrastructure Bill." He warned the RINO's that the bill was a "Trojan Horse" once passed it would spell disaster for the country.
"Nobody will ever understand why Mitch McConnell allowed this non-infrastructure bill to be passed. He has given up all of his leverage for the big whopper of a bill that will follow. …He is working so hard to give Biden a victory, now they'll go for the big one, including the biggest tax increases in the history of our Country," Trump said in a statement following the bill's passage.
Remember the names of the 19 RINO's when they come up for reelection. It's the only way we'll get any semblance of control back from the Radical Left and their ruinous agenda. 
Notice: This article may contain commentary that reflects the author's opinion.
---


Calling All Americans! Patriot Fetch is Conservative Breaking News Headlines every day, all day. Go to PatriotFetch homepage for daily Conservative news or look below for the next hot story!