Former President Trump blasted the 18 Republican senators Saturday for signing on to the so-called "bipartisan" Infrastructure Bill authored by the Democrats.
Number 45, as usual didn't mince any words, focusing his displeasure on Senate Minority Leader Mitch McConnell.
"If Mitch McConnell was smart, which we've seen no evidence of, he would use the debt ceiling card to negotiate a good infrastructure package. This is a 2,700 page bill that no one could have possibly read—they would have needed to take speed reading courses," Trump began.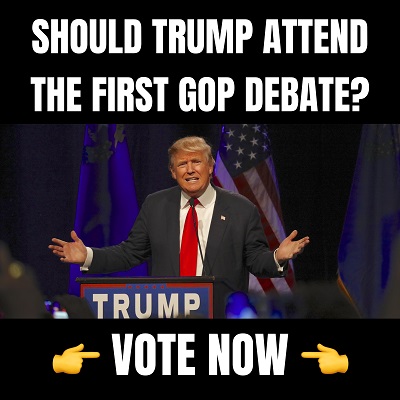 "It is a gift to the Democrat Party, compliments of Mitch McConnell and some RINOs, who have no idea what they are doing. There is very little on infrastructure in all of those pages."
Adding, "Instead, they track your driving so they can tax you. It is Joe Biden's form of a gas tax but far bigger, far higher and, mark my words, far worse," Trump continued. "They want to track you everywhere you go and watch everything you do! Joe Biden's infrastructure bill will be used against the Republican Party in the upcoming elections in 2022 and 2024."
Trump: Infrastructure Bill 'Beginning of the Green New Deal'https://t.co/WP2l4II6RR

— Liz Harrington (@realLizUSA) August 9, 2021
The former president (who's still the de facto leader of the Republican Party) vowed to use his immense popularity against those RINO's who side with Democrats, against the interests of the American people.
"It will be very hard for me to endorse anyone foolish enough to vote in favor of this deal. The good news is that the progressive wing in the Democrat Party will lose all credibility with this approval." Trump noted.
Adding, "Additionally, Kevin McCarthy and Republican House members seem to be against the bill", Trump explained.
On Thursday the bipartisan accounting group, the Congressional Budget Office (CBO), reported that the Infrastructure Bill would add an additional $256 billion to the deficit over the next decade. The report had at least one senator Steve Daines of Montana publicly declaring he's voting NO on the bill.
Thus far the 18 assorted RINO's along with a few surprises include some of our old favorites, like Senators Mitt Romney, Lisa Murkowski, Richard Burr, Bill Cassidy and Susan Collins. Coincidentally, these are also the same RINO's who voted to impeach President Trump.
The others in the group are Roy Blunt, Shelley Moore Capito, Mike Crapo Lindsey Graham, Mitch McConnell, Jim Risch, Thom Tillis, Rob Portman and Chuck Grassley.
On Saturday, Senator Chuck Schumer of New York sensing a quick victory attempted to bulldoze the bill through the Senate Chamber, stating in an ominous tone, "We very much want to finish this important bill. We can get this done the easy way or the hard way."
JUST IN: Senate Majority Leader Chuck Schumer (D-NY) begins a rare Sunday Senate session to push the bipartisan infrastructure bill, remarking that "some Republicans would like to do this the hard way." pic.twitter.com/L4JQUxHr4F

— Forbes (@Forbes) August 8, 2021
However before Schumer could proceed further, Tennessee Senator Bill Hagerty leading the opposition stopped a surprised Schumer in his tracks.
Hagerty stating emphatically to Washington Times reporter Haris Alic, "I wasn't elected by the people of Tennessee to be the most popular person in the Senate. I was elected to stand up for their interests."
Adding, "I can't in good conscience vote to accelerate a flawed bill that puts us another quarter of a trillion-plus in debt, especially when we haven't had an opportunity to dig in and understand its substance or economic ramifications."
Hagerty continued, "That debt is going to be parked on the backs of our children and grandchildren. And I haven't heard anybody propose how to fix it. They just want to accelerate the passage of the whole thing."
As of Sunday afternoon the bill was still in limbo, held up by one Republican hold out. this particular bill requires 100 senators to pass.
Notice: This article may contain commentary that reflects the author's opinion.
---


Calling All Americans! Patriot Fetch is Conservative Breaking News Headlines every day, all day. Go to PatriotFetch homepage for daily Conservative news or look below for the next hot story!