Former relevant actress Alyssa Milano was out at the White House on Tuesday advocating for a "cause" that is already obsolete: "Voting rights."
All adult citizens in the United States (who are not convicted felons in some states) already have the right to vote. Protesting for "voting rights" is thus tantamount to rioting for the end of slavery or rallying for women's suffrage. It may make you feel like a social justice warrior, but those civil rights battles were already won by people a lot braver decades and even centuries ago.
No wonder Milano and her far-left comrades are seeking a bit of that vicarious glory from 1960s protests that sought to end Democrat policies like Jim Crow laws. But current voting laws that seek to protect election integrity have nothing to do with Jim Crow laws, no matter what failed 'entitled' gubernatorial candidate Stacey Abrams says.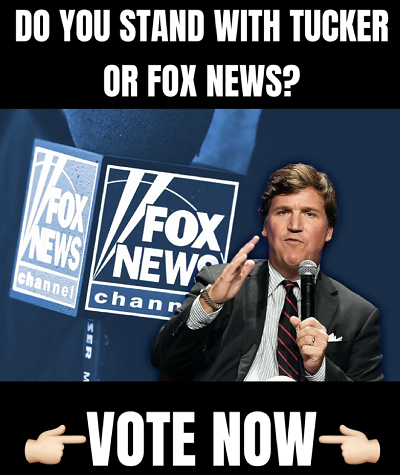 "Actress Alyssa Milano was arrested during a voting rights protest at the White House on Tuesday as the Senate gears up for a vote on the Freedom to Vote Act, a scaled-back version of the voting rights bill that Senate Republicans blocked in June," the Hill reported.
"Milano announced her arrest in a tweet Tuesday afternoon. She said she had been demonstrating with People for the American Way, a progressive nonprofit organization that advocates for equal rights and constitutional liberties," the report added.
I was just arrested for demanding the Biden Administration and the Senate to use their mandate to protect voting rights. Stand with me and @peoplefor and tell the Senate and White House that voting rights shouldn't depend on where you live. #DontMuteOurVote

— Alyssa Milano (@Alyssa_Milano) October 19, 2021
"I was just arrested for demanding the Biden Administration and the Senate to use their mandate to protect voting rights." Milano tweeted. "Stand with me and @peoplefor and tell the Senate and White House that voting rights shouldn't depend on where you live."
NOW: People For Board Member @alyssa_milano explains why she's risking arrest today in the fight for voting rights. The protest is starting how – tune in to help us tell President Biden: no more excuses. #VotingRIghtsNOW! https://t.co/NX8G31ldCN pic.twitter.com/PBOQsZ5iOE

— People For the American Way (@peoplefor) October 19, 2021
Earlier, it appeared that Milano was intending to get arrested if necessary to bring more visibility to her phony cause. The arrests were widely reported and the League of Women Voters touted the tiny protest.
Happening now: 25 brave activists are risking arrest for voting rights. #VotingRightsNow @peoplefor @DFADCoalition @Alyssa_Milano @jamalhbryant @KaseVirginia @JanaLMorgan @BenJealous and many more! pic.twitter.com/V881ZEPJxo

— League of Women Voters of the US (@LWV) October 19, 2021
A Bernie Sanders delegate noted that there were about 25 "patriots" in attendance at the protest.
These 25 brave patriots, including @BenJealous and @Alyssa_Milano, were just arrested outside the White House in nonviolent protest for voting rights.

They are calling on President Biden to use his full power to fight for filibuster reform and pass the Freedom to Vote Act now. pic.twitter.com/xXXeXtIuLD

— Kai Newkirk #EndTheFilibuster (@kai_newkirk) October 19, 2021
A pastor Charles Williams II from the National Action Network took a photo with Milano, whose mask drooped off her ear.
@Alyssa_Milano and I got arrested today to send a clear cut message pass #votingrightsnow and #endthefilibuster we fight until we win @NationalAction #NoJusticeNoPeace #goodtrouble pic.twitter.com/z73Ev1CrTu

— Charles Williams II (@therevcw) October 19, 2021
"Ben Jealous, the president of People for the American Way, was also arrested during the protest, according to his Twitter account and a statement from the group," the Hill noted.
Sally Kidd of Hearst News tweeted a photo of Milano speaking.
Alyssa Milano was among those arrested just now at a voting rights demonstration in front of the White House pic.twitter.com/NklkFlmx4M

— sallykidd (@sallykidd) October 19, 2021
As NBC reported, the Senate is expected to vote on Wednesday on the surreally named Freedom to Vote Act. Republicans are correctly threatening to vote against the attempted federal takeover of U.S. elections, which seeks to usurp state's rights under the Constitution to run their own elections.
Senator Mitch McConnell has promised that the legislation "will go nowhere." He called it a "partisan power grab" to "micromanage elections across America."
"The sprawling bill would set minimum standards for voting access in all states — including automatic and same-day voter registration, two weeks of early voting and the establishment of Election Day as a public holiday," NBC noted. "It also seeks to protect nonpartisan election officials from undue interference."
Senator McConnell said the bill was born of "far-left hysteria about our democracy." It's no surprise that such a fraudulent cause would attract the usual suspects, such as Alyssa Milano.
Syndicated with licensed permission from Becker News. Follow Becker News on Telegram.
The post Alyssa Milano Was Just Arrested at the White House for the Dumbest Reason Ever appeared first on Trending Politics.
Notice: This article may contain commentary that reflects the author's opinion.
---


Calling All Americans! Patriot Fetch is Conservative Breaking News Headlines every day, all day. Go to PatriotFetch homepage for daily Conservative news or look below for the next hot story!