Barack Obama has signaled not-so-subtly that the Democrats fully intend to cheat in the Virginia governor's election. In front of a modest crowd at a ticketed event at Virginia Commonwealth University, the former president endorsed gubernatorial candidate Terry McAuliffe and emphasized repeatedly that voters can cast their ballots for him in the mail or at drop boxes.
"Before we start anything else, I want to remind you and everybody who's watching, you don't have to wait until November 2nd to cast your ballot," he said. "You can vote early, right now. Either by mail or in person."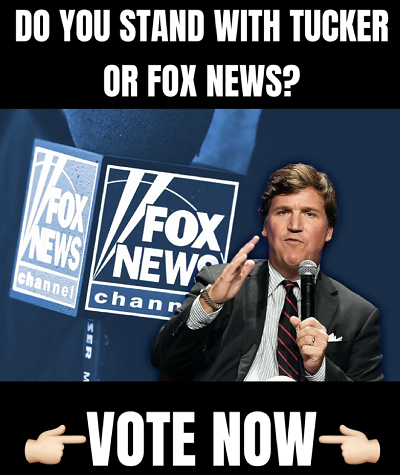 "Don' be lollygalling [sic]," he said. "Don't be, don't be sitting on the couch saying, 'I'll get to it later.' You can vote early right now. If you get a ballot at home, you can return it by mail. Or you can hand it in at your local registrar's office. Or you  can take it to a drop-off location today. Don't leave it on your desk."
"Millions of Virginians voted early next year," he added. "Let's do it again this year."
Terry McAuliffe, ex-DNC Chair and former Virginia Governor, is running neck-in-neck with Glenn Youngkin, a political newcomer, after once coasting at a comfortable lead. The latest Monmouth polling on the race show both are drawing about 46 percent, indicating that there are few undecideds. However, independents are late-breaking types and the longer McAuliffe and Youngkin are in a political heat, the higher the likelihood that independents may tilt for Youngkin.
Ahead of the speaking event, turnout at Virginia Commonwealth University appeared to be modest. It wasn't Joe Biden-level paltry, but it was underwhelming nonetheless. The speakers at the event included Governor Ralph Northam, former presidential candidate Tim Kaine, Terry McAuliffe and Barack Obama himself.
"Just hours before the event, the former president endorsed 21 other Virginia Democrats running for office," WAVY also reported. For comparison, this is what a Barack Obama rally looked like in May 2012:
Youngkin is also holding a statewide bus tour today with stops in Hanover, Richmond, Midlothian and Glenn Allen, the report added.
While dozens of McAuliffe organizers and supporters turned out, many of them without masks, the Democratic Party continues to act like the coronavirus pandemic is stopping a significant number of voters from going to polling places in-person. The same Virginians that go to supermarkets and Virginia University home football games are being treated as if voting is a special case requiring no-excuse mass absentee ballots, which have been shown repeatedly to cause serious questions about election integrity and the validity of election results.
As WRIC reported, Virginia implemented ballot drop boxes in 2020 amidst the surging coronavirus pandemic.
"Gov. Ralph Northam (D) signed legislation in early September to allow localities to have ballot drop boxes inside and outside local registrar's offices, at satellite voting sites and polling locations on Election Day," WRIC reported.
"Before the measure was passed, Virginia Democrats stressed that the boxes would provide a secure alternative for voters to drop off their ballots without having to mail them or going to the post office while Republican lawmakers argued that the drop boxes could create opportunities for voter fraud," the report added.
The election regulations provided to 8News show that the security of the ballots is far from ideal.
"The standards, which were provided to 8News, state that localities can decide whether to have a secure drop box or one monitored by a staff member," the report said. "Secure drop boxes 'must be constructed of durable material able to withstand vandalism, removal, and inclement weather, and be securely fastened to prevent moving or tampering' and a video surveillance system must monitor them."
"Staffed locations do not need to use a drop box, and instead may have ballots placed into either 1) a container placed behind a counter; or 2) a portable container that can be transported to a curbside or mobile voting area," the Virginia Department of Elections stated. Absentee ballots dropped off inside the boxes will be collected at least twice a day "by two officers of election representing the two major political parties," the department added.
A Capitol Research Center report on the 2020 elections updated in May 2021 shows the extensive interference in the Virginia election that was caused by drop boxes funded by the Mark Zuckerberg-backed Center for Technology and Civic Life (CTCL).
"Many Americans now know that Facebook founder and billionaire Mark Zuckerberg interfered in the 2020 election, pouring $350 million into an obscure Chicago-based nonprofit that redistributed the funds to county elections officials nationwide. What they might not know is just how widespread those grants were," the Capital Research Center said.
"Meet the Center for Technology and Civic Life (CTCL), a group that burst into prominence after Zuckerberg increased the tiny nonprofit's revenues—just $1.4 million in 2018—by a bewildering 24,900 percent in the lead-up to the 2020 election. CTCL used its newfound fortune to funnel five-, six-, seven-, even eight-figure grants to the government officials responsible for administering the 2020 election—with devastating results for Republicans," the report continued.
"Now we've traced nearly $4 million from CTCL to Virginia, a state Democrats have eagerly colonized from their holdfast in Washington, DC, transforming the once reliable Republican Old Dominion into a leftist stronghold," the report added. "In the spirit of disclosure—and because CTCL has not yet publicly disclosed its grant data—CRC has released its data for viewing here."
The CRC then digs into the specific impact that Zuckerberg boxes played in the 2020 election. It is worth noting in detail.
"So what role did CTCL play in the Old Dominion? Virginia was always expected to be firmly in Biden's grip, so the question isn't whether CTCL funding flipped the state but rather how much its grants aided turnout in Democratic-leaning counties," the CRC said. "A list of 'preliminary grants' discovered online notes 38 counties and cities in Virginia that evidently received funding from CTCL. Of these, CRC has uncovered $3,968,221 in grants flowing to 38 Virginia counties and cities (including one not listed in CTCL's preliminary document), leaving at least one more jurisdiction (Hanover County) that almost certainly received some money from the group."
"How these funds were spent is generally unclear," it stated in 2020. "In Fairfax County—the source of Biden's greatest vote haul and recipient of the largest yet identified CTCL grant ($1,431,950) in Virginia—elections officials used the funds to 'support in-person early voting' and 'vote by mail'."
The May 2021 update on how Fairfax County spent its funding is telling:
$967,294 for "temporary staffing support"
$59,850 for "vote-by-mail/absentee voting equipment or supplies"
$102,765 for "election administration equipment"
$54,802 for "voting materials in languages other than English"
$58,530 for "security for office and polling locations"
"Interestingly, categories included in the CTCL form (but which Fairfax didn't apparently spend money on) include 'ballot drop boxes,' 'drive-through voting,' and 'non-partisan voter education,' as well as less alarming things such as 'personal protective equipment' for staff and cleaning expenses," the CRC noted. "Fairfax County also applied for a 6-month extension for its grant (the report was filed in late January) to expend its remaining $187,709, which theoretically brings its CTCL funding through July 2021 and primary season for the state's coming gubernatorial election in November."
The effect of CTCL's private funding of elections in Virginia appears to have had a significant effect. "The 14 CTCL-funded counties that Biden won received $3,563,610, or 89.8 percent of all the CTCL funds CRC has identified in Virginia," the report pointed out.
"In July 2020, Virginia's Democratic majority in the state legislature enacted statewide no-excuse absentee voting and early voting," CRC added as background. "CTCL effectively bankrolled the Democrats' biggest step toward replacing Election Day with 'Election Month' in the state's largest county and a leftist stronghold."
The Amistad Project of the Thomas More Society has been a frequent critic of ballot drop boxes and has filed lawsuits seeking greater accountability regarding their usage in elections, such as the 2020 election in Georgia. These election integrity lawsuits have tended to be dismissed by the courts.
In a statement to The Georgia Star News, national survey research and strategic services company McLaughlin & Associates CEO John McLaughlin explained why many Americans are alarmed by the use of "drop boxes."
"The drop boxes which have been devised by President Obama's former campaign manager David Plouffe and paid for by Mark Zuckerberg's millions are a partisan tool for unconstitutional Democratic ballot harvesting and fraud," stated McLaughlin. "They were never authorized by the state legislature. They are overwhelmingly located in Democratic areas, have no secure chain of custody by the Secretary of State who had no clue where they are coming from and according to our polls gave Joe Biden 273,000 net votes in a race that is separate by roughly 12,000 votes out of 5 million."
"McLaughlin stated that the lack of clarity concerning these drop boxes is disconcerting. He pointed out the suspect nature of the relationship between Big Tech's involvement in these election processes and their coordinated efforts through fact-checkers, warning labels, and other forms of censorship about the election," The Georgia Star News noted.
"Who really knows how many fraudulent votes cited by the Amistad Project evidence hundreds of thousands of fraudulent votes came via Zuckerberg drop boxes? No wonder Zuckerberg and other Big Tech oligarchs are censoring Americans on social media," he said. "It's a coverup. I'll bet the midnight ballots on the infamous Fulton County videos that were counted on election night after they sent Republican monitors home came from these drop boxes. They stole Georgia from President Trump. Now they will steal the U.S. Senate from the American people."
Now, the Virginia governor's race may be next. It is a worse form of disenfranchisement to cancel a legitimate voter's ballot with a fraudulent one than any issue stemming from the illegitimate belief that "convenience" is a voter's right. Every single ballot in every single "drop box" and polling location should have a clear chain-of-custody. If that doesn't take place on November 2nd, then the election is fraudulent.
Syndicated with licensed permission from Becker News. Follow Becker News on Telegram.
The post Barack Obama Signals That Democrats Intend to Cheat in the Virginia Governor's Election appeared first on Trending Politics.
Notice: This article may contain commentary that reflects the author's opinion.
---


Calling All Americans! Patriot Fetch is Conservative Breaking News Headlines every day, all day. Go to PatriotFetch homepage for daily Conservative news or look below for the next hot story!