Ever since the 2020 election came to a close Mike Lindell has been spreading the word of the many discrepancies that have come to light since the ballots closed and Biden declared himself victor. He's gone on tours across America spreading the word that he believes something fishy happened to get Biden in office, and for his trouble has been slapped with a hefty $1.3 billion lawsuit.
However, Mike isn't alone. Dominion Voting Systems seems to be suing anyone who thinks that perhaps something was off with the last election. They've gone after Sidney Powell, Rudy Giuliani, Fox News, Newsmax, One America News, and even former Overstock CEO Patrick Byrne. If they think indiscriminate litigation will quell the questions surrounding the ballot counts, they've got another thing coming.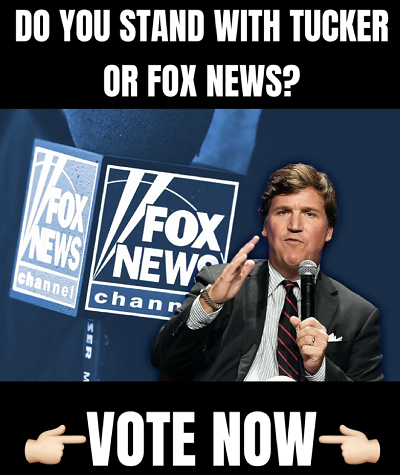 Mike Lindell is now saying that since Dominion produces machines that the government uses in its elections that essentially makes them a government agent. If the courts agree with him it will be very difficult for their lawsuit to proceed.
MyPillow's attorneys wrote, "At the heart of this case is the scope of an American citizen's right to criticize how his government handles the counting of votes. Were electronic voting systems used in the November 2020 election hacked and manipulated? Plaintiff Dominion's billion-dollar defamation lawsuits and related public attacks against MyPillow and numerous others are an effort to choke off public discussion of these foundational political issues."
And it isn't just MyPillow's lawyers who are saying that this lawsuit may be dead in the water. University of Virginia professor and First Amendment expert Frederick Schauer told Insider, "The defendants are claiming that because the plaintiff is performing a strictly government function, they should be treated as a public official. That is not an implausible claim, nor is the response that the plaintiff is sufficiently down in the food chain that they cannot really be considered an official, even if they are doing something governmental under contract with the government".
The actual standard that's being called into question in this case is called the "Actual Malice" standard as determined by New York Times v. Sullivan in 1964. The Court handed down the decision that Schauer thinks could be the key to Lindell's case being thrown out.
"The Sullivan 'actual malice' standard, which requires that the plaintiff show intentional falsity or something very close to it (refusal to investigate in the face of actual knowledge of possible falsity), applies to public officials as plaintiffs, and, as of a few years after Sullivan, public figures. If the plaintiff is not a public official or public figure, then the plaintiff only has to show falsity and negligence. That's a huge difference", stated Schauer.
Lindell drops the mother of all bombs. https://t.co/T01RLBunhe

— Dinesh D'Souza (@DineshDSouza) October 22, 2021
While Mike certainly still has an uphill battle and is still dealing with the cancellations and witch hunts waged against him, there seems to be a light at the end of the tunnel. US District Court Judge Carl Nichols should be handing down his decision on Lindell's case later this month. Unfortunately, even if he rules in Lindell's favor it doesn't necessarily mean that the fight is over.
One way that you can help Mike Lindell out is purchasing something from MyPillow TODAY. You can rest easy knowing that you're supporting a Freedom-loving Patriot who employs happy Americans in his Minnesota warehouse. We've got an exclusive code that can get you up to 66% off today. Just go to www.mypillow.com/ and use Promo Code: "ILMF"
The post Mike Lindell Is Going To DESTROY Dominion's Frivolous $1.3B Lawsuit – Find Out How appeared first on Trending Politics.
Notice: This article may contain commentary that reflects the author's opinion.
---


Calling All Americans! Patriot Fetch is Conservative Breaking News Headlines every day, all day. Go to PatriotFetch homepage for daily Conservative news or look below for the next hot story!