One month after the Biden administration announced a draconian federal vaccine mandate that impacted an estimated 100 million Americans and led to mass firings of public servants, teachers, and medical workers, the federal regulation still has not been formally issued.
The Federalist reported on the ongoing fiasco in a post on Thursday that noted, "Joe Biden's Vaccine Mandate Doesn't Exist. It's Just A Press Release":
Biden's so-called vaccine mandate doesn't exist — at least, not yet. So far, all we have is his press conference and other such made-for-media huff-puffing. No such rule even claiming to be legally binding has been issued yet.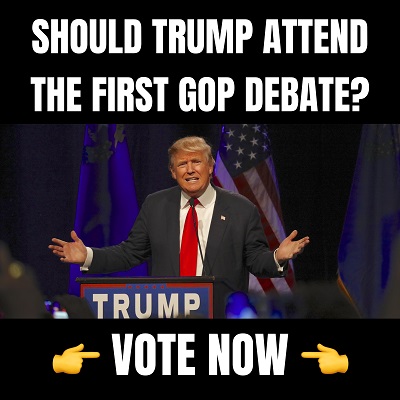 That's why nearly two dozen Republican attorneys general who have publicly voiced their opposition to the clearly unconstitutional and illegal mandate haven't yet filed suit against it, the Office of the Indiana Attorney General confirmed for me. There is no mandate to haul into court. And that may be part of the plan.
According to several sources, so far it appears no such mandate has been sent to the White House's Office of Information and Regulatory Affairs yet for approval. The White House, the Occupational Safety and Health Administration (OSHA), and the Department of Labor haven't released any official guidance for the alleged mandate. There is no executive order. There's nothing but press statements.
Despite what you may have been falsely led to believe by the media fantasy projection machine, press statements have exactly zero legal authority.
"There is nothing there yet that gives employers any mandate," Stephanie McFarland, spokeswoman for the Indiana Occupational Safety and Health Administration, told The Federalist's Joy Pullman on Oct. 6. "The president made an announcement on this asking OSHA to do it, but we've not yet seen anything come from it yet," she also said. When the state agency gets any further information, she said, they'll review it."
In September, twenty-four state attorney generals threatened to sue the Biden administration over the announced federal vaccine mandate. The state AGs issued a joint letter to the Biden administration on the lawsuit they intend to bring if it attempts to implement the federal mandate.
"We, the Attorneys General of 24 states, write in opposition to your attempt to mandate the vaccination of private citizens," the AGs' letter reads. "On September 9, you announced that you would be ordering the Department of Labor to issue an emergency temporary standard, under the Occupational Safety and Health (OSH) Act , which would mandate that private sector employers require most of their employees to either get a COVID-19 shot, submit to weekly testing, or be fired. Your plan is disastrous and counterproductive. From a policy perspective, this edict is unlikely to win hearts and minds-it will simply drive further skepticism. And at least some Americans will simply leave the job market instead of complying."
"Your edict is also illegal," the letter adds. "You propose to enforce your mandate through the rarely used emergency temporary standard provision in the OSH Act. According to the Congressional Research Service, the Department has attempted to adopt an emergency temporary standard only one other time since 1983 (and that one exception came in June of this year and is being challenged). An emergency temporary standard does not have to go through notice and comment and can be made effective immediately upon publication. Because of this lack of process and oversight, courts have viewed these standards with suspicion. Between 1971 and 1983, the Occupational Safety and Health Administration (OSHA) issued nine emergency temporary standards. Of those, six were challenged. The courts fully vacated or stayed the standards in four cases, partially stayed the standards in another, and upheld only one of the six."
"Courts are skeptical because the law demands it," the letter continues. "To justify an emergency temporary standard, OSHA must determine that 'employees are exposed to grave danger from exposure to substances or agents determined to be toxic or physically harmful or from new hazards …. ' and it must conclude that 'such emergency standard is necessary to protect employees from such danger.' Each of the italicized phrases defeats your attempt to rely on this statute. First, while 'grave danger' is left undefined, your own statements during the announcement that those who are vaccinated have little chance of hospitalization or death undercut any assertion that there is 'grave danger.' Moreover, many Americans who have recovered from COVID-19 have obtained a level of natural immunity, and the statistics are clear that young people without co-morbidities have a low risk of hospitalization from COVID-19. You thus cannot plausibly meet the high burden of showing that employees in general are in grave danger."
"What is more, the COVID-19 virus is not the sort of 'substance,' 'agent,' or 'hazard' to which the statute refers," the attorney generals point out. "OSHA, as its full name suggests, exists to ensure occupational safety. In other words, it deals with work-related hazards, not all hazards one might encounter anywhere in the world. Congress made this clear in empowering OSHA to establish workplace standards not concerning whatever it likes, but rather 'employment and places of employment. ' The findings Congress passed with the law say the bill was motivated by a concern that 'personal injuries and illnesses arising out of work situations impose a substantial burden upon . . . interstate commerce.' Congress expressly intended to encourage 'employers and employees in their efforts to reduce the number of occupational safety and health hazards at their places of employment'."
"Finally, broadly mandating vaccinations (or weekly COVID-19 testing) for 80 million Americans, simply because they work at a business of a certain size, hardly seems 'necessary' to meet any such danger," the attorney generals note. "On the contrary, it is vastly overbroad and inexact. There are many less intrusive means to combat the spread of COVID-19 other than requiring vaccinations or COVID- 19 testing. The risks of COVID-19 spread also vary widely depending on the nature of the business in question, many of which can have their employees, for example, work remotely. The one-size­fits-almost-all approach you have decreed makes clear that you intend to use the OSH act as a pretext to impose an unprecedented, controversial public health measure on a nationwide basis that only incidentally concerns the workplace."
Thus, as employers begin implementing the mandate based only on a press release, the issue of liability is raised to the forefront. Talk radio host Dana Loesch raised this in a recent podcast:
As of right now, there is no federal vaccine mandate, says @DLoesch.

Consequently, companies who have pre-complied may be in legal trouble, she explains.

"…it's not even a law. Biden screwed over all these employers." pic.twitter.com/wmlzrQpQnR

— The First (@TheFirstonTV) October 8, 2021
While Pfizer seeks vaccine authorization for children as young as 5 years old, a number of Nordic countries have suspended the administration of Moderna's vaccines for those under 30 years old – even as both mRNA vaccines were recently found to be a six times higher risk for teenage boys than Covid itself.
As Becker News reported earlier, there were numerous signs the Pfizer-BioNTech vaccine authorization documents were "off":
But a closer examination of the "full authorization" documents has some Americans feeling deceived. There is the matter that Pfizer-BioNTech still appears to be afforded the legal protections that accompany Emergency Use Authorization, all while it purportedly has "full" FDA approval. How did the pharmaceutical company manage such a commercial 'coup'?
Upon a more critical look at the documents, it now very much seems to be the case that the company, along with the indispensable aid of a complicit media and the Biden administration, has engaged in a classic bait-and-switch.
CNBC provided confirmation of the obstacles to litigation against vaccine companies. Read the report:
If you experience severe side effects after getting a Covid vaccine, lawyers tell CNBC there is basically no one to blame in a U.S. court of law.
The federal government has granted companies like Pfizer and Moderna immunity from liability if something unintentionally goes wrong with their vaccines.
"It is very rare for a blanket immunity law to be passed," said Rogge Dunn, a Dallas labor and employment attorney. "Pharmaceutical companies typically aren't offered much liability protection under the law."
You also can't sue the Food and Drug Administration for authorizing a vaccine for emergency use, nor can you hold your employer accountable if they mandate inoculation as a condition of employment.
Congress created a fund specifically to help cover lost wages and out-of-pocket medical expenses for people who have been irreparably harmed by a "covered countermeasure," such as a vaccine. But it is difficult to use and rarely pays. Attorneys say it has compensated less than 6% of the claims filed in the last decade.
Therefore, it does not appear that it is possible to sue vaccine companies, employers, or the government over the known side effects of the vaccines, even as a "mandate" coercing people to take them is reported to exist – even if only in a press release.
Syndicated with licensed permission from Becker News. Follow Becker News on Telegram.
The post One Month After Biden Announced Federal Vaccine Mandate, It Still Has Not Been Formally Issued appeared first on Trending Politics.
Notice: This article may contain commentary that reflects the author's opinion.
---


Calling All Americans! Patriot Fetch is Conservative Breaking News Headlines every day, all day. Go to PatriotFetch homepage for daily Conservative news or look below for the next hot story!