We're less than a week away from the Virginia governor's election, and Democratic candidate Terry McAuliffe can't stop lying about kids with Covid. The latest example of the former governor and DNC chair ginning up Covid panic to carry his flagging campaign is even more egregious than his latest misstatements.
McAuliffe appeared on WSLS-TV for an interview and unleashed a litany of lies and distortion about the hot button topic that it takes the informed citizen's breath away.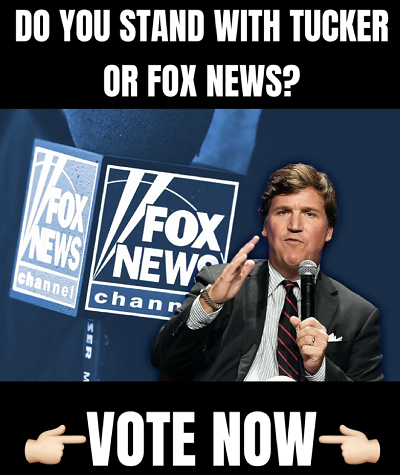 "We just came out of a round table where we were talking about vaccinating versus not vaccinating. You had a number of medical professionals. What's your takeaway from today's discussion?" the 'reporter' asked.
"It was a little frightening to hear the conversation," McAuliffe said. "Today in Virginia, we have 1,542 children in ICU beds somewhere throughout the Commonwealth, two children under the age of 11 died the other day. But the head of infectious diseases for the University of Virginia Medical Center was telling me we're going to live with this for another two years, but he also said the most important thing everybody can do is get vaccinated and wear masks. And that's a big difference in this race."
"As you know, I want to require that every nurse, every doctor, every teacher, that they be vaccinated," he said. "Every student who attends college needs to be vaccinated. And our children in elementary schools need to be wearing masks. My opponent says day one, all masks come off and no requirement for people to be vaccinated. I just think that's life-threatening, it's dangerous — as they all attested to today in this round table. You know, we've got to beat this Covid pandemic. That's how we keep our schools open, we keep our economy strong."
"Very good," the 'reporter' responds after the spiel. "So would you — would you mandate mask wearing as well as vaccinations?"
"What I will always do is follow the science, but clearly they tell you through our K-12, the children are required now to wear masks," McAuliffe replied. "That is something that we would need, that we could do. I mean, I can as governor, I can do things for our state employees, as you know, but I don't — wouldn't have the authority, but I clearly would always use the bully pulpit to make sure — and if you read, I just came out with a whole new plan."
"Virginia's for Vaccination Lovers, mobile vans throughout the Commonwealth," he added. "I think we have to really step up the testing. They talked about that in there today, that children who have sniffles immediately should be taken out of the classroom, immediately given a test. And we need to do that as fast as we can, but we ought to have the capacity to testing all of our children. But when I tell you today, 1,500 children with Covid right now in hospitals, many of them fighting for their lives, you know, we've got to protect our children. That's the responsibility of parents, families and the government to do what we can to keep everybody safe. And I'm not playing these — like Glenn Youngkin and his Trump talking points, you know, he goes on right-wing radio and says, 'You don't need to take it. If you don't want to take it, don't take it.' He also said there's many good reasons not to get vaccinated. Those are his quotes. There are not good reasons not to be vaccinated."
This cringy lie-fest has too many misleading and outright false comments to 'fact check' in a short span. But there is onemassive lie in particular that is so egregiously false that it should a sensible reader to the conclusion that you can't trust a single thing that comes out of McAuliffe's mouth. It is the lie about children in ICUs.
The Washington Post actually pulled a journalism and called McAuliffe out on the insane lie that over 1,000 children are in ICUs fighting for their lies with Covid. It's preposterous and anyone who has read a single valid article about children with Covid during the pandemic should find his statement way off.
It turns out that McAuliffe can't stop telling this lie, either, since the number has grown considerably since the last 'fact check.' This should tell voters that the Virginia candidate doesn't even remotely care about the truth, even when dealing with the health of tens of thousands of children. Here is a brief review of statements provided by WaPo:
"Today, 1,100 children are in hospitals here in Virginia." — McAuliffe, interview with WJLA, Oct. 13
"We just had 4,000 cases yesterday here in the Commonwealth of Virginia. … We've just 1,142 children in serious, in hospitals, in ICU beds." — McAuliffe, remarks at WRIC gubernatorial forum, Oct. 21
"Here in Virginia, you should understand, 1,142 of our children have been in hospitals because they got covid." — McAuliffe, event with former president Barack Obama at Virginia Commonwealth University, Oct. 23
"How to respond to the coronavirus pandemic has been a major issue in the Virginia's governor's case," the Washington Post reported.
"Democrat Terry McAuliffe, the former governor seeking his old job, has supported vaccine mandates, while Republican Glenn Youngkin has opposed them. Youngkin has been vaccinated, and has encouraged coronavirus vaccination. But McAuliffe has labeled him an 'anti-vaxxer' because, McAuliffe charges, Youngkin sends a different message when he goes on right-wing radio or speaks to conservative audiences."
"In speaking about the threat of the coronavirus to the state, McAuliffe frequently touts numbers — often wrong numbers about the impact on children. When we first queried the McAuliffe campaign about his figures, we were told it was a slip of the tongue. Okay, we understand that, and so we passed on a fact check," WaPo added.
You might want to read that again and think if they would do the same for a Republican candidate.
"When we first queried the McAuliffe campaign about his figures, we were told it was a slip of the tongue. Okay, we understand that, and so we passed on a fact check."
Incredible.
"But then his tongue kept slipping," WaPo continued.
Now comes the good part: Just how far off has McAuliffe been?
"And what about McAuliffe's Oct. 7 comment that 1,142 children were in ICU beds?" WaPo asks. "That number seemed totally off-kilter. (For the week ended Oct. 2, the number of children in hospitals, not necessarily in intensive care, was just 35.)"
THIRTY-FIVE. NOT EVEN NECESSARILY IN ICU.
No wonder Youngkin is surging in the polls against his pathological liar of an opponent. According to the latest Fox News polling, Youngkin is now up 8 points against McAuliffe and 14 points among Virginia parents.
Virginia Parents:

Terry McAuliffe: 42%
Glenn Youngkin: 56%

— Corey A. DeAngelis (@DeAngelisCorey) October 28, 2021
Virginians need to keep it that way and make sure McAuliffe goes down on November 2.
Syndicated with licensed permission from Becker News. Follow Becker News on Telegram.
The post Terry McAuliffe Can't Stop Lying About Kids with Covid: WaPo Hammers Him with Four Pinocchios appeared first on Trending Politics.
Notice: This article may contain commentary that reflects the author's opinion.
---


Calling All Americans! Patriot Fetch is Conservative Breaking News Headlines every day, all day. Go to PatriotFetch homepage for daily Conservative news or look below for the next hot story!