Race baiter and hate crime hoaxer LeBron James was ejected from the Detroit Pistons game on Sunday night after he brutally punched a player in the face, cutting his eye open.
James is always quick to share his twisted opinion on Twitter when it comes to "brutality" from the police force or right wingers however he seems to be the most brutal character of all.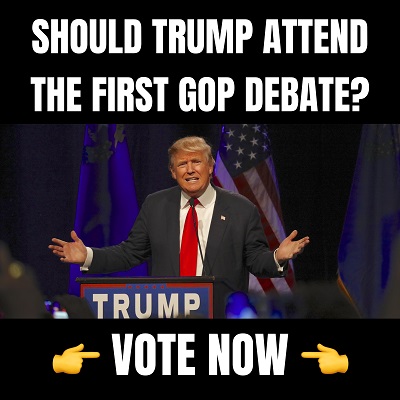 According to ESPN, James was ejected after "striking Detroit big man Isaiah Stewart in the face while jostling for rebounding position. The hit led to a stoppage in action while Stewart, with blood streaming down his face, had to be held back multiple times by Detroit personnel as he tried to confront James."
"The incident occurred with 9:18 remaining in the third quarter and the Lakers trailing 79-67," the report added. "Stewart was initially whistled for a loose ball foul on the play. Following an official review, James was assessed a flagrant foul 2 and ejected, Stewart was assessed two technical fouls and ejected."
"It was a tough play with Isaiah," Pistons coach Dwane Casey said. "His eye got cracked all the way open, and he was upset for a reason."
WATCH:
Weak minded hate crime hoaxer and ANTIFA pedophile admirer @KingJames throws sucker punch. What a complete lowlife and overall punk – and yes I'd say it "man to man" to you.

— Cernovich (@Cernovich) November 22, 2021
ISAIAH STEWART WANTS LEBRON pic.twitter.com/gw6u84Pqr6

— Rob Perez (@WorldWideWob) November 22, 2021
This was no accident, folks:
"It was an accident" 🤡 pic.twitter.com/6gfkPRjHuM

— dc (@devinnotbooker) November 22, 2021
Isaiah Stewart running after LeBron pic.twitter.com/wb23SyWYle

— NBA Retweet (@RTNBA) November 22, 2021
Here is Thug James getting kicked out of the game:
LeBron was ejected after the Lakers-Pistons game got physical.

It's his second career ejection. pic.twitter.com/upt5lWjKIQ

— ESPN (@espn) November 22, 2021
"Never seen anything remotely that dirty from LeBron James," sports commentator Skip Bayless said. "It was the equivalent of hitting Stewart with his fist. Lotta blood. Just a shocking reaction by LeBron, who then spread his hands, moved toward Stewart like he didn't mean it. Stewart wasn't having it. Can't blame him."
Thug James is always the first to call people out on Twitter including Kyle Rittenhouse.
"What tears????? I didn't see one," James tweeted, mocking Kyle Rittenhouse during Rittenhouse's trial. "Man knock it off! That boy ate some lemon heads before walking into court."
Check out some responses to James' tweet as highlighted by the Daily Wire:
Ben Shapiro, The Daily Wire: "Lebron, great defender of the Chinese government's tyranny, also happens to be an unparalleled dumpster fire in the field of criminal justice."
Stephen Miller, political commentator: "He's crying because he had to shoot someone and take a life in self defense. You cried because you got a cramp."
Rita Panahi, Australian political commentator: "Figured out what's happening in Hong Kong yet? Or to the Uyghurs in Chinese concentration camps? Didn't think so."
The Daily Wire continues:
James also recently dismissed criticism from Boston Celtics center Enes Kanter over James' lack of criticism over the atrocities committed by the communist Chinese government.
"Money over Morals for the 'King' Crown. Sad & disgusting how these athletes pretend they care about social justice," Kanter said, referring to James. "They really do 'shut up & dribble' when Big Boss [Flag of China] says so. Did you educate yourself about the slave labor that made your shoes or is that not part of your research?"
On one of Kanter's shoes, James was seen kneeling while a crown was placed on his head by what appeared to be an illustration of Chinese President Xi Jinping.
James was later asked about the shoes, to which James responded, "No, I think if you know me, I don't really give too many people my energy."
"He's definitely not someone I would give my energy to. [He's] trying to use my name to create an opportunity for himself. Definitely won't comment too much on that," James said. "He's always had a word or two to say in my direction, and as a man, if you've got an issue with somebody, you really come up to him. He had his opportunity tonight. I seen him in the hallway, and he walked right by me."
What are your thoughts? Let us know in the comments below!
This story syndicated with permission from Collin Rugg – Trending Politics
Notice: This article may contain commentary that reflects the author's opinion.
---


Calling All Americans! Patriot Fetch is Conservative Breaking News Headlines every day, all day. Go to PatriotFetch homepage for daily Conservative news or look below for the next hot story!