Since being acquitted of all charges against him on November 19th, 2021, speculation about whether or not Kyle Rittenhouse will sue anyone has been running rampant. We know Nick Sandmann, another young man who had been defamed by the media as a teenager, gave his two-cents on the matter in his own op-ed written for The Daily Mail. Not only did Sandmann offer some sage advice, but he explained why he felt the need to sue and why if Rittenhouse chooses to do so, he'd be in his corner 100% of the way.
Sandmann wasn't the only one who expressed this sentiment. Hundreds, if not thousands of Twitter users have been urging Rittenhouse to sue for all those who defamed him are worth.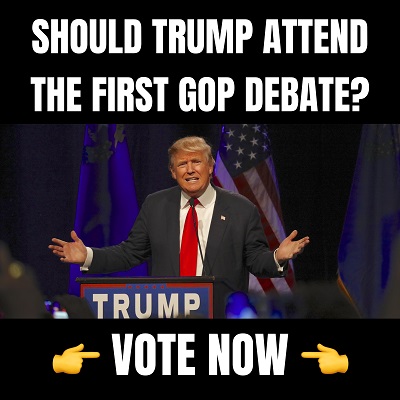 Comedian and conservative, Terrence K Williams voices his own support in a funny video below.
NOT GUILTY !!

Kyle Rittenhouse should sue the crap out of the media for defamation.

Don't Bring a Knife or a Skateboard to a Gun Fight! #KyleRittenhouse #KyleRittenhouseTrial #KyleRittenhouseverdict #RittenhouseVerdict pic.twitter.com/BHwsBczbZt

— Terrence K. Williams (@w_terrence) November 19, 2021
One Twitter user believes Kyle isn't the only one who should be suing from the state of Wisconsin.
Of course MSNBC is going to fire Joy Reid. She's going to be sued for tens of millions of dollars by Kyle Rittenhouse. The families of Waukesha should sue her as well.

— Susan St. James (@SusanStJames3_) November 23, 2021
Another user points out the dangers of celebrities with millions of followers trying to vilify a teenager.
Kyle Rittenhouse should sue race bailing @TheView for more than $60million. Their lying is literally trying to get Kyle murdered.

— Dr. Interracial (@sandyleevincent) November 28, 2021
Jeff Kuhner reminds the Twitter-verse of the actual lies spoken against Rittenhouse.
Joe Biden, liberals, the media & the Democrats owe Kyle Rittenhouse a major apology. They smeared & defamed him as a "white supremacist," "racist" & "armed vigilante" – blatant lies, misinformation & propaganda. He should SUE them all! #MAGA #Rittenhouse https://t.co/Rikh3sNB6S

— Jeff Kuhner (@TheKuhnerReport) November 28, 2021
Three politicians' own Twitter posts are used examples of the type of political leverage gained by defaming and lying about a defenseless and voiceless teenager.
Just 3 people out of countless more Kyle Rittenhouse should SUE for defamation pic.twitter.com/Mpa4f3gviL

— Phillip Jones NC (@RealPhilJones1) November 20, 2021
So, honestly, what's the difference between the media, comedians, and opinionists giving out there, well, opinion on Rittenhouse's guilt or innocence? Why is it okay to sue in this situation? It's not like OJ Simpson was allowed to sue everyone who called him guilty. Why wouldn't anyone have supported OJ suing Saturday Night Live and Norm MacDonald for the things said despite Simpson being acquitted?
Where is the difference? Is there truly a racial component to when conservatives state that someone acquitted should sue or not?
The answer is no. There is nothing racial or even unfair about the encouragement of Rittenhouse suing versus anyone else.
For one, OJ Simpson is and was (especially at the time of the murders) considered a public figure due to his career in the NFL as well as acting. If Rittenhouse is found to be a public figure (which seems silly considering he wasn't famous until the left made him famous with their campaign against him), then it will be much harder to sue for damages against his person by those who have mocked, defamed, and slandered him.
Also, OJ Simpson's criminal case was never a self-defense claim. OJ Simpson was charged with two counts of murder for killing his wife, Nicole Simpson, and Ronald Goodman. Another difference is that there was zero question involved as to who ended the lives of Anthony Huber and Joseph Rosenbaum. Unlike OJ Simpson, Rittenhouse never denied he shot the men, nor did he deny any responsibility in the matter. The then-17-year-old turned himself into police. He didn't try to run away from the authorities or attempt suicide, either (Simpson attempted both).
Why should the media be sued? Why should politicians? Well, whether it was done maliciously or not, lies were actually told about Rittenhouse by politicians, figureheads of MSNBC and CNN, The View, and countless others. They are still being told as was evidenced by tweets responding to those like Whoopi Goldberg, Joe Biden, or Ilhan Omar.
The Washington Examiner compiled several of the lies told of Rittenhouse below.
At least a handful of major news networks have spent the past week spreading outright lies about Rittenhouse's case and smearing him as a "racist" and "white supremacist." Just yesterday, MSNBC host Tiffany Cross referred to Rittenhouse as "this little murderous white supremacist." A few days earlier, MSNBC host Joe Scarborough claimed Rittenhouse fired his weapon 60 times when evidence shows he fired his rifle a total of eight times. MSNBC host Joy Reid accused Rittenhouse of driving four hours with an AR-15 when Rittenhouse testified in court that he acquired the weapon at a friend's house once he arrived in Kenosha. CBS reporter Mark Strassman also falsely claimed Rittenhouse crossed state lines "armed for battle."
As seen above, there is plenty of reason for Rittenhouse to sue, especially if he is attacked or prevented from attending schools, getting jobs, or maintaining a livelihood due to the things said of him during his trial. Breitbart news also has a massive compilation of the things said against Kyle Rittenhouse and that are still being said of him even after being acquitted.
But it's not just Rittenhouse who is being advised to sue. There are also calls to file a Civil Rights investigation against him, or to have the DOJ investigate the jury's decision in the matter, or for the deceased's family to sue Rittenhouse for wrongful death.
In the case of a Civil Rights Prosecution or Investigation, Fox's Jonathon Turley says, "There is…no clear basis for a civil rights prosecution. Rittenhouse is White and shot three White men. He was not accused of a hate crime. Moreover, he is not a member of law enforcement or government agency, so he did not deprive anyone of their civil rights under federal law."
As to a wrongful death suit? Turley continues with "All three men attacked or threatened Rittenhouse before he used his weapon. The common law protects not just self-defense but mistaken self-defense where a person may have erroneously (but reasonably) thought that he was under attack." 
That's not to say he couldn't still lose, it's just going to be difficult to prove that the men who attacked Kyle had every reason to do so, especially after he's already won and was proven to be justified in the defense of his life during a criminal trial.
Finally, can the DOJ go after Kyle? Turley explains here that "…the Justice Department does not have an office for the prosecution of "miscarriages of justice" due to errant jury decisions. 
"Rittenhouse was acquitted on state charges by a state jury. Moreover, while some have called for reducing self-defense protections, the jury applied the law as it currently appears on the books. It is not allowed to simply ignore the law to seek our own criminal justice rules."
Only time will tell what Rittenhouse decides to do or how he will live the remainder of his life. Either way, he deserves to live a successful and happy life.
This story syndicated with permission from Liberty Leader
Notice: This article may contain commentary that reflects the author's opinion.
---


Calling All Americans! Patriot Fetch is Conservative Breaking News Headlines every day, all day. Go to PatriotFetch homepage for daily Conservative news or look below for the next hot story!