Ironically, while AOC, along with far left Democrats, push their New Green Deal Climate Change agenda, the Biden clan headed by frontman Hunter Biden, worked a lucrative deal with the Chinese government, using papa Joe's influence as Vice President to expand China's energy business around the world.
According to New York Post columnist Miranda Devine's new book Laptop from Hell, details how the Biden family's involvement with the Chinese communist party enriched the entire family, netting them millions of dollars in just one lucrative deal.
The infamous Hunter laptop, left in a Delaware computer repair shop and forgotten by an apparently drugged out Biden in April of 2019, has revealed a treasure trove of corruption, scandal and official malfeasance that would put the entire Biden clan in prison for decades.  That is, if there was an honest justice system that treated well connected politicians equal to average citizens.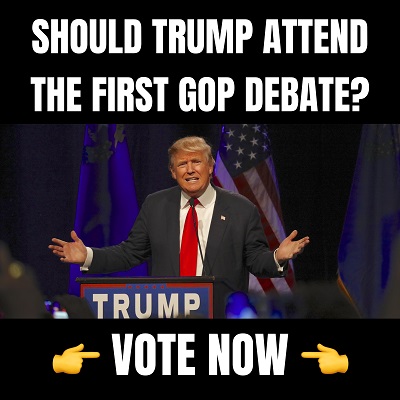 This particular incident of obvious influence peddling by Hunter Biden, illustrates how China was able to infiltrate the Obama White House through Joe Biden, extending their influence within the energy sector around the world.
CEFC, a Chinese conglomerate, one of the largest energy companies in the world, wanted to expand its influence into Europe. Its 40-year old chairman named Ye Jianming, was tasked by China's President Xi to spend up to $1.5 billion dollars as quickly as possible to ensure the Czech Republic would become China's "Gateway to the European Union," a priority of the communist régime.
With the help of pulling a few strings, along with greasing a number of palms of former Clinton and Biden operatives, the Chinese government was able to bribe Hunter Biden with enough loot to get "sleepy Joe" involved in the scheme.
CEFC was touted as a capitalist arm of President Xi's Belt and Road Initiative, which was a communist propaganda scheme in spreading China's influence around the world, and in particular in Europe. The scheme, with the help of the Biden clan, was a success in selling China as a quasi capitalist régime, the proverbial wolf in sheep's clothing. In fact no Chinese company executed its goals more ardently than CEFC and its young chairman, who was dubbed the "Belt and Road billionaire" in the press.
According to Hunter's emails within the laptop, in the winter of 2015, Chairman Ye and CEFC Executive Director Jianjun Zang, a.k.a. Director Zang, flew to Washington, D.C.  A meeting with Ye was scheduled in Hunter's diary for December 7th, 2015. Then Vice President Joe Biden was scheduled to meet with the two, using back-to-back Christmas parties he and his wife hosted within their official residence as a cover for the meeting.
Devine also chronicles within her book, three weeks after Joe Biden left office in 2017, Hunter, with several of his cronies, flew to Miami to meet Chairman Ye who was there for the Miami International Boat Show.
ICYMI: The New York Times found a new Hunter Biden scandal with China.

Imagine the outrage from the leftwing media if @DonaldJTrumpJr had these scandals. https://t.co/pIyVKd4DIE

— NewsBusters (@newsbusters) November 28, 2021
Hunter rented a $700 a night beachfront room at a swanky Miami hotel and had a scheduled lunch meeting with Ye for Thursday in a private room set for 10 a.m. It was at the Bourbon Steak restaurant in the ritzy JW Marriott Turnberry Resort & Spa, where Ye was staying with his entourage.
However, according to his emails found within the laptop, Hunter had already met with Ye over a private dinner on the Tuesday night, at which time the CEFC chairman made Hunter an offer of $10 million dollars a year, for a minimum of three years, for introductions alone, as Hunter would later assert in an imperious email to CEFC executives.
Ye than sealed the deal with a gift; a 3.16 carat diamond worth in the neighborhood of approximately $80,000. The bribes are detailed within numerous emails within the laptop, implicating the entire Biden family, including the principle player himself, Joe Biden.
Thus far, the FBI has been supposedly investigating Hunter Biden's business dealings with communist China. However, don't be surprised if somehow nothing comes of it. It appears not even committing treasonous acts (if you're a Democrat) warrants even the appearance of wrongdoing.


Notice: This article may contain commentary that reflects the author's opinion.
---


Calling All Americans! Patriot Fetch is Conservative Breaking News Headlines every day, all day. Go to PatriotFetch homepage for daily Conservative news or look below for the next hot story!