You might call truck driver Edward Durr's incredible win Tuesday evening a "twofer", defeating longtime Democratic powerhouse Senate President Steve Sweeney, while also driving former Lincoln Project adviser and contributing writer for the Atlantic, Tom Nichols into a tizzy.
The two-for-one package delighted Durr's supporters who flocked to the Raymour & Flanagan truck driver, giving him a stunning win over the second most powerful politician in New Jersey.  It is still sending shockwaves throughout the state and especially within Trenton, as stunned Democrats attempt to ascertain the fallout.
According to the Associated Press, Durr, a Republican, officially won the race Thursday after a seesaw battle beating the incumbent Sweeny by about a 2,000 vote margin, a wide enough gap to declare him the winner.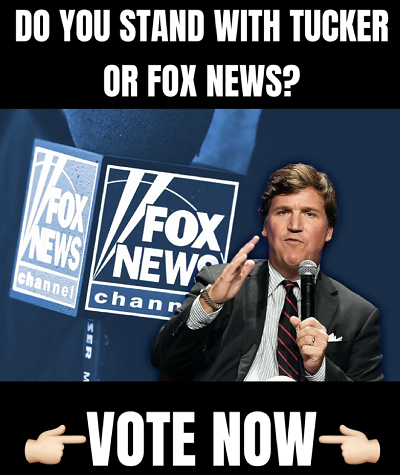 Sweeney, one of the most prominent Democrats in the state, served in the state Senate for two decades and as president of the body since 2010.
Durr, who never held elective office, decided to run after he was denied a concealed carry permit, which apparently sent WOKE Atlantic writer Tom Nichols into verbal tailspin, mocking the 62-year-old truck driver who had just defeated a seasoned politician on a shoestring budget of less than $5,000 for the state's Third District Senate seat.
"So, the guy who defeated the NJ Senate president ran because he was denied a concealed carry permit. I'm sure this will all go very well and produce a fine, informed legislator," Nichols tweeted.
The apparent condescending tone within Nichols' tweet didn't sit well with those who respect and hold dear our Second Amendment.  Within a matter of hours, the 60-year old "never Trump" Republican, turned Independent, turned Democrat, was getting a much needed civics lesson. The lesson regarded one's constitutional rights being infringed as a perfectly good reason to run for office.
"When some people have issues with existing laws they take their vexations to Twitter, others run for office to try to actually do something," one wrote.
Republican truck driver Edward Durr defeated the NJ Senate President last night! He only spent $153 on his campaign.

— John L Steinberger (@steinberger_l) November 3, 2021
"He believed he was wronged by his government. He believed his rights were denied. No matter your stance on concealed carry, that seems like a damn good reason to run for office" former Republican presidential candidate and fierce Donald Trump critic Joe Walsh wrote, while another declared that Durr was showing how America works.
"The dude from the Atlantic thinks institutional politicians are more impressive people than the citizens they're supposed to represent. It's good to know how people like these view the world when you read their work," wrote another critic.
Another critic declared that Durr had a right to carry a concealed weapon and predicted that the Supreme Court would eventually confirm that.
Durr, appearing on Fox News Primetime late Wednesday after the election was called in his favor said; "I didn't beat him. We beat him. The state of New Jersey, the people of New Jersey beat him. They listened to what I had to say and I listened to what they had to say, and it's a repudiation of Governor Murphy who went and locked us down and ignored the people's voice and senator Sweeney chose to do nothing for those 18 months."
Obsessed with Edward Durr, he literally posted his phone number and email asking for volunteers. He walked the streets weekly, met the people and shot his campaign commercial on a phone. This is how all races should be. pic.twitter.com/kFrFXjs6aJ

— Rosie Memos (@almostjingo) November 3, 2021
Meanwhile, despite the mainstream media's announcement declaring Governor Murphy the winner, Republican candidate Jack Ciattarelli has not conceded the race; there are still thousands of mail-in ballots that still haven't been counted. Moreover, a recount would almost certainly be called for with such a slim margin between the two.
Notice: This article may contain commentary that reflects the author's opinion.
---


Calling All Americans! Patriot Fetch is Conservative Breaking News Headlines every day, all day. Go to PatriotFetch homepage for daily Conservative news or look below for the next hot story!