It would be safe to assume that this incident in the wee hours of Monday morning would never have taken place under a Trump administration. This incident once again demonstrates how compromised this administration actually is, in that Russia would brazenly fire a missile in outer space that would presumably endanger the lives of American (and Russian) astronauts.
The incident involved Moscow recklessly firing an anti-satellite missile at one of their old satellites, intending to destroy it. However, in so doing they created a huge debris field that apparently traveled towards the International Space Station, threatening the safety of the US and Russian crew members on board.
According to the Daily Mail, a large plume of dust and debris entered the orbit where the 10 astronauts and cosmonauts were located "creating a field of 1,500 pieces of debris endangering the crew of the International Space Station."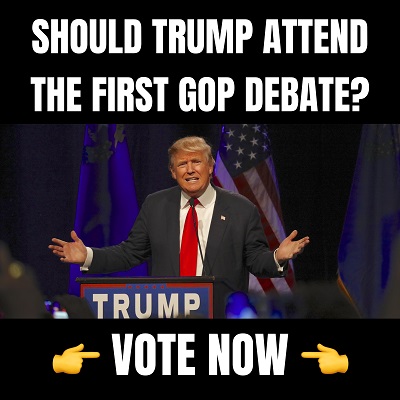 Moscow's latest provocation towards the U.S., seems to be an outgrowth of the Afghanistan debacle, in which the administration lost all credibility as the world leading superpower, regardless of our military might.
Tensions have also escalated in recent days as Moscow is being blamed for fueling a migrant crisis on the Belarus-Poland border.
The United States is concerned that Russian President Putin has been embolden by Biden's obvious functional decline and appears to be aggressively massing Russian troops near the Ukrainian frontier.
This latest incident on Monday, confirmed by our State Department that the Russian military launched a Nudol surface-to-space missile from its Plesetsk Cosmodrome facility in the northern part of the country.
Soon after the incident was reported, social media exploded. The European Union Space Commissioner Thierry Breton took to twitter to voice his concern and condemnation. "As Commissioner in charge of EU #Space policy and in particular of Galileo & Copernicus, I join the strongest condemnations expressed against the test conducted by Russia on Monday 15 Nov., which led to the #destruction of a #satellite in low orbit (COSMOS 1408)."
The State Department was also quick to call out the reckless act by the Kremlin; "Russia's dangerous and irresponsible behavior jeopardizes the long-term sustainability of our outer space and clearly demonstrates that Russia's claims of opposing the weaponization of space are disingenuous and hypocritical."
According to reports, early Monday morning the crew on the International Space Station was forced to seek shelter in their docked capsules because of the debris, which numbered to be at least 1,500 pieces, big enough to seen on radar.
🔊In audio recordings released late on Monday, Raja Chari, commander of Nasa's Crew 3 mission, was heard going through the evacuation procedures with Mission Control in Houston https://t.co/VmtUAQK1cD

— The Telegraph (@Telegraph) November 16, 2021
NASA Mission Control acknowledged that the incident had disrupted the astronauts' science research and other work on board the Space Station, and cautioned that the threat of being hit by dust and debris might continue for awhile longer.
The State Department believes that President Putin carried out the anti-satellite weapon (ASAT) test, as a rare show-of-force against the United States.
According to NBC News, Russia's defense ministry said; "The U.S. knows for certain that the resulting fragments, in terms of test time and orbital parameters, did not and will not pose a threat to orbital stations, spacecraft and space activities,"
That comment by Russia's defense ministry prompted NASA Administrator, Bill Nelson, to vehemently respond; "With its long and storied history in human spaceflight, it is unthinkable that Russia would endanger not only the American and international partner astronauts on the ISS, but also their own cosmonauts."
Adding; "Their actions are reckless and dangerous, threatening as well the Chinese space station and the taikonauts on board. All nations have a responsibility to prevent the purposeful creation of space debris from ASATs and to foster a safe, sustainable space environment."
Both NASA and the State Department have spoken out against Russia's flagrant act, however, one person still hasn't responded; "sleepy" Joe Biden.
Notice: This article may contain commentary that reflects the author's opinion.
---


Calling All Americans! Patriot Fetch is Conservative Breaking News Headlines every day, all day. Go to PatriotFetch homepage for daily Conservative news or look below for the next hot story!