Former Democratic governor and ex-DNC chair Terry McAuliffe made a last minute pitch to Virginia voters to get him across the finish line: Vote for him and there will be fewer white teachers.
Terry McAuliffe closes his campaign with the message that there are too many white teachers in Virginia schools. He wants to reduce the number of white teachers in order to "make everybody feel comfortable."pic.twitter.com/E0VwLh7MkX

— Christopher F. Rufo ⚔️ (@realchrisrufo) November 1, 2021
"I promise you, we've got to diversify our teacher base here in Virginia," McAuliffe said on Monday. "Fifty percent of the students at schools K-12, fifty percent are students of color, and yet eighty percent of the teachers are white."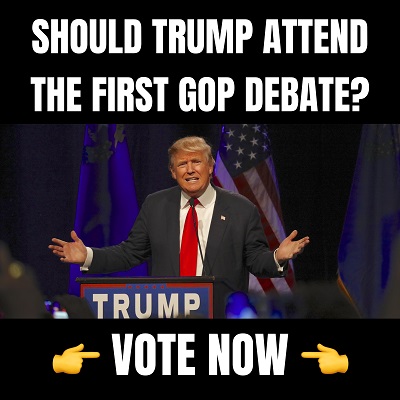 "We all know what we have to do in a school to make everybody feel comfortable in the school," he continued. "Let's diversify it. Here is what I am going to do: We will be the first state in America, if you'll teach for five years in Virginia in a high-demand area whether it be geographic or course work, we will pay room, board and tuition at any college, any university, any HBCU here in the Commonwealth of Virginia."
This probably sounded better in McAuliffe's head before he said it out loud. But outside the halls of academia and at Democratic Party strategy sessions where Critical Race Theory has become an accepted marxist dogma, voters know thinly veiled discrimination when they see it. McAuliffe is effectively calling for ethnic cleansing of Virginia education because white teachers make racial and ethnic minority students feel uncomfortable.
So, instead of questioning why the education system is stereotyping white teachers that Virginia hired to begin with as racial oppressors, they want to reduce the proportion of them in the schools – even as 20% minority teachers is not statistically far off-line of national representation.
Larry Sabato, a political analyst who has turned into an attack dog for McAuliffe, wasn't bashful about what his side thinks about parents upset about Critical Race Theory.
.@LarrySabato says, if @GlennYoungkin wins, it'll be b/c of white power & accepting lies: "The operative word is…race. That is what matters…There's a lot of…white backlash, white resistance, whatever you want to call it…We live in a post-factual era[.]" #VAgov pic.twitter.com/33KQvZNVkV

— Curtis Houck (@CurtisHouck) November 1, 2021
"The operative word is…race. That is what matters," he claimed. "There's a lot of…white backlash, white resistance, whatever you want to call it…We live in a post-factual era[.]"
These people will do and say anything to protect their marxist CRT neo-segregationist hustle. These 'white power' parents want a world with racial harmony based on equality and individual merit. According to these Woke smear merchants, this makes them 'domestic terrorists.'
Youngkin has been dominating the voting preference of parents with schoolchildren in Virginia and it is easy to see why.
Youngkin leads by 15 points among voters who have children in a K-12 school. pic.twitter.com/QrrStaka8p

— Echelon Insights (@EchelonInsights) October 29, 2021
McAuliffe has drawn the ire of Virginia voters with his persistent messaging that parents should not have a voice in their children's education. It has led to his campaign being in deep, deep trouble.
Democrat Terry McAuliffe: "Everybody clapped when I said" parents shouldn't be in charge of their kids' education pic.twitter.com/EbuRL2T1Ie

— RNC Research (@RNCResearch) October 31, 2021
This didn't stop McAuliffe from doubling down on his anti-parent messaging and his anti-white dogwhistling. Political observers heard his veiled message about thinning out white teachers from Virginia's education system loud-and-clear:
Hi guys, I'm closing out my campaign by telling white teachers they aren't able to teach kids of color because brown and black kids aren't comfortable with you. What a racist.

— marnes (@marnes) November 2, 2021
In Smithtown, NY our asst superintendent spoke those same words and resigned a few weeks later, most likely because of parent backlash. Nobody should be hired, fired or overlooked for a job due to color or race. Hope he sees the same results in the election.

— Kat A 💫 ☘️ (@KatA0009) November 1, 2021
My wife who is white spent half her teaching career in predominantly black schools. She earned the respect of the parents and in each case the school's administration, and the children loved her. Why? Because she saw them as children, not black children. Screw McAuliffe on this.

— Bogey (@Bogeyball) November 2, 2021
Making McAuliffe's tone-deaf messaging worse is that he is a complete hypocrite: His children did not even go to public schools, but to private schools, where there is a lot more accountability to parents.
Terry McAuliffe: "We have a great school system in Virginia. Dorothy and I have raised our 5 children"

Narrator: He sent his kids to private school. pic.twitter.com/VypEg4Y0YH

— Corey A. DeAngelis (@DeAngelisCorey) October 31, 2021
The turnout for the Virginia election has started off at a record-pace. Significantly, there has been a lot of early in-person voting. The nation will be holding its breath on Tuesday night to see if there is a hidden reason McAuliffe has been so brazen in his anti-parent messaging.
Syndicated with licensed permission from Becker News. Follow Becker News on Telegram.
The post Terry McAuliffe Comes Under Fire for Calling to Purge White Teachers to 'Make Everybody Feel Comfortable' appeared first on Trending Politics.
Notice: This article may contain commentary that reflects the author's opinion.
---


Calling All Americans! Patriot Fetch is Conservative Breaking News Headlines every day, all day. Go to PatriotFetch homepage for daily Conservative news or look below for the next hot story!