Imagine that. You know, it's almost as if the Biden administration is looking to punish states (and people) with whom they don't agree politically.
Go figure, right?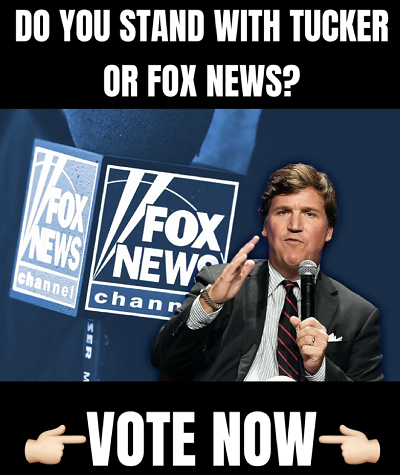 Could it be that the Biden administration is "actively preventing" Florida from getting monoclonal antibodies due to strong conservative leadership from Governor Ron DeSantis? And how Florida's covid numbers were far lower than the rest of the country (pre-end of year spike)?
No question about it. Think about how pathetic that is.
This goes to show that bad things can happen when the mainstream media convinces the politically uninformed that Republicans like Donald Trump are evil.
LOOK:
NEW: Florida Surgeon General says Biden Admin is "actively preventing" distribution of monoclonal antibodies by pausing shipments of Regeneron, in letter to HHS Sec.

Feds paused Regeneron bc it may not work against Omicron. FL says it can still be used in existing Delta cases. pic.twitter.com/9mmw5SsuZJ

— Jay O'Brien (@jayobtv) December 28, 2021
Letter goes on to reference Biden's remarks yesterday:
"President Biden recently states that there is no federal solution to COVID-19… Therefore, I respectfully request that you allow states and healthcare practitioners to provide treatment options…"

— Jay O'Brien (@jayobtv) December 28, 2021
Here's the response from HHS…
NEW: @HHSGov responds to Florida's email.

Statement below from spokesperson, pic.twitter.com/dJrehrlFb9

— Jay O'Brien (@jayobtv) December 29, 2021
If Trump doesn't run for president once again in 2024, Republicans may want to push DeSantis in that direction.
The current governor of Florida has stood up to the liberal mob time after time as CEO of the Sunshine State – and residents are better off because of it!
Check this out, from The Daily Wire:
After vowing earlier this week to issue an executive order banning "vaccine passports" in Florida, Governor Ron DeSantis delivered on this promise on Friday.
LOOK:
Today I issued an executive order prohibiting the use of so-called COVID-19 vaccine passports. The Legislature is working on making permanent these protections for Floridians and I look forward to signing them into law soon. Read my EO here – https://t.co/6QwLsLWEWm

— Ron DeSantis (@GovRonDeSantis) April 2, 2021
WATCH:
.@JoeNBC freaks out on "moron," "idiot," "lunatic" Americans who oppose vaccine passports: "Our government, our sports teams, our concert promoters damned well better put together something where you can show your vaccine receipt." pic.twitter.com/QA6Ue5XJVm

— Tom Elliott (@tomselliott) March 30, 2021
ANOTHER:
Scarborough's rant continues, blasting Americans skeptical of vaccine passports as opposing the teachings of Jesus: https://t.co/7A5c27ifZM

— Tom Elliott (@tomselliott) March 30, 2021
There is literally zero reason to trust the legacy media, whatsoever. It's sad that that's the way it is now but that is the way it is now.
The MSM has an agenda, which is to side with the left and push false narratives daily.
From The Daily Wire:
CBS's "60 Minutes" deceptively edited an exchange that left-wing reporter Sharyn Alfonsi had with Florida Governor Ron DeSantis (R) two weeks ago about the way the Sunshine State has rolled out its vaccination program.

In the clip, Alfonsi suggested that Publix, the largest grocery store chain in Florida, had engaged in a pay-to-play scheme with DeSantis where they donated money to his campaign in exchange for him awarding a contract to the grocery store chain to host vaccinations.
The following text, which was most of DeSantis's response to the reporter, in BOLD, is what the network edited out…
Ron DeSantis: —that, that's a fake narrative. So, first of all, when we did, the first pharmacies that had it were CVS and Walgreens. And they had a long term care mission. So they were going to the long term care facilities. They got vaccine in the middle of December, they started going to the long term care facilities the third week of December to do LTCs. So that was their mission. That was very important. And we trusted them to do that. As we got into January, we wanted to expand the distribution points. So yes, you had the counties, you had some drive through sites, you had hospitals that were doing a lot, but we wanted to get it into communities more. So we reached out to other retail pharmacies — Publix, Walmart — obviously CVS and Walgreens had to finish that mission. And we said, we're going to use you as soon as you're done with that. For the Publix, they were the first one to raise their hand, say they were ready to go. And you know what, we did it on a trial basis. I had three counties. I actually showed up that weekend and talked to seniors across four different Publix. How was the experience? Is this good? Should you think this is a way to go? And it was 100% positive. So we expanded it, and then folks liked it. And I can tell you, if you look at a place like Palm Beach County, they were kind of struggling at first in terms of the senior numbers. I went, I met with the county mayor. I met with the administrator. I met with all the folks in Palm Beach County, and I said, "Here's some of the options: we can do more drive-through sites, we can give more to hospitals, we can do the Publix, we can do this." They calculated that 90% of their seniors live within a mile and a half of a Publix. And they said, "We think that would be the easiest thing for our residents." So, we did that, and what ended up happening was, you had 65 Publix in Palm Beach. Palm Beach is one of the biggest counties, one of the most elderly counties, we've done almost 75% of the seniors in Palm Beach, and the reason is because you have the strong retail footprint. So our way has been multifaceted. It has worked. And we're also now very much expanding CVS and Walgreens, now that they've completed the long term care mission.
Here's the edited clip:
"What you're saying is wrong," Gov DeSantis tells Sharyn Alfonsi in response to a question about whether the Publix grocery store chain gained influence through a campaign donation on his behalf. "It's wrong. It's a fake narrative," he says. https://t.co/gyrW9hYPTg pic.twitter.com/5rBq7v5VOA

— 60 Minutes (@60Minutes) April 4, 2021
The full interview has been deleted from YouTube.
This story syndicated with permission from Johnny Salvatore – Trending Politics
Notice: This article may contain commentary that reflects the author's opinion.
---


Calling All Americans! Patriot Fetch is Conservative Breaking News Headlines every day, all day. Go to PatriotFetch homepage for daily Conservative news or look below for the next hot story!