When people like Kamala Harris' far-left activist niece is found mocking the Center for Disease Control (CDC), even the most radical Democrats have to know that things are bad.
The problem is that, because the mainstream media is on their side, high-ranking libs like Pelosi and Biden will continue to press forward with their America-destroying agenda.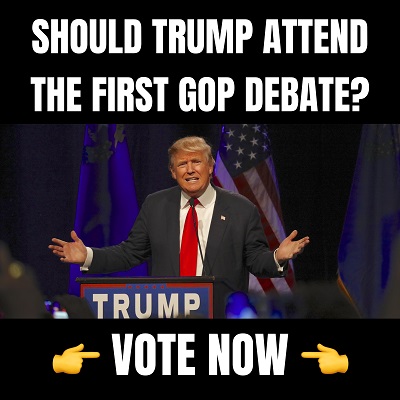 Something needs to change and fast.
From The Daily Wire:
Lawyer, author, and Democratic activist Meena Harris, the niece to Vice President Kamala Harris, posted and then deleted a tweet ripping the Centers for Disease Control and Prevention (CDC), Tuesday evening.
LOOK:
Tweeted and then deleted from the vice president's high profile niece pic.twitter.com/xAstoSA3HH

— Peter J. Hasson (@peterjhasson) December 29, 2021
Harris did not expand on the deleted tweet, but it was likely posted in reaction to an announcement from the CDC on Monday. The agency advised those with a confirmed case of COVID-19 to isolate for only five days — shortening the prior recommendation by five days — so long as they are no longer showing symptoms […].
Kamala's niece isn't a stranger to making assumptions, just like her aunt.
Here's a tweet she had to correct for judging a person before all the facts were released:
I deleted a previous tweet about the suspect in the Boulder shooting. I made an assumption based on his being taken into custody alive and the fact that the majority of mass shootings in the U.S. are carried out by white men.

— Meena Harris (@meena) March 23, 2021
VIDEO:
Giving Kamala Harris the title of "Vice President" just doesn't sound right. We're talking about a woman who was the side chick to a California mayor; a woman who became arguably the second most powerful human in the world by accomplishing little to nothing over the course of her political career.
Even though the White House fired a few staffers for admitting to smoking pot back in the day, everybody seems to forget that Kamala once admitted to smoking weed in her youth.
Why were staffers shown the door, but Kamala is praised by the MSM?
This current administration has only been in office for just under a year, but it feels like a decade already.
Check this out, via Daily Wire:
Vice President Kamala Harris is set to go "one-on-one" with former President Bill Clinton this week during an event about "empowering women and girls." Harris is also reportedly set to speak at a separate event that has ties to an anti-Semite who has praised Louis Farrakhan and refused to affirm Israel's right to exist.

Politico reporter Christopher Cadelago, who specifically covers the vice president, wrote on Twitter: "Kamala Harris will go one-on-one with Bill Clinton on Friday to talk about the impact of COVID-19 on women, and empowering women and girls in the U.S. and around the world as part of a Clinton Global Initiative event."
LOOK:
The woman laughing and clapping after Cora Masters Barry says, "Fuck the white women" before quickly saying, "Forget the white women" is who is organizing the event @KamalaHarris is speaking at tomorrow. pic.twitter.com/XqKPC9pkKG

— Cameron Cawthorne (@Cam_Cawthorne) March 24, 2021
Online, most of the criticism that Harris faced came over her alleged speaking slot with Clinton, with many people pointing out Clinton's long history of allegedly abusing women and his ties to notorious child sex trafficker Jeffery Epstein.
LOOK:
Here's Chauntae Davies, who has accused Epstein of raping her multiple times, massaging Bill Clinton after a flight on Epstein's Lolita Express. https://t.co/L5MHvZTbUL pic.twitter.com/hrwTWsu2Jb

— Mary Margaret Olohan (@MaryMargOlohan) March 23, 2021
"I believe her," Harris told CBS.

"I believe them, and I respect them being able to tell their story and having the courage to do it," Harris told reporters at a presidential campaign stop in Nevada on Tuesday. 

Yet she's going to sit down with @BillClinton ?!? https://t.co/RQCtTi4ibs pic.twitter.com/g2h9z7LRkZ

— Scott Walker (@ScottWalker) March 23, 2021
Biden. Harris. What have we done??
This story syndicated with permission from Johnny Salvatore – Trending Politics
Notice: This article may contain commentary that reflects the author's opinion.
---


Calling All Americans! Patriot Fetch is Conservative Breaking News Headlines every day, all day. Go to PatriotFetch homepage for daily Conservative news or look below for the next hot story!