If anyone doubts that Democrats are petrified that former President Donald Trump is considering a presidential run in 2024, simply take a look at the sham inquest being conducted by the House Select Committee on the January 6th attack. Benign text messages were found from former White House Chief of Staff Mark Meadows, along with the former presidents son and several Fox News hosts, imploring the then president to issue a statement condemning the spontaneous riot unfolding at the Capital, to which he did.
Turncoat lawmaker Liz Cheney, along with another RINO and Democrats on the committee, had decided to hold the former Chief of Staff in contempt after he refused to provide the committee with protected "privileged information" between himself and the former president. Although Meadows had initially cooperated with the committee by providing them with thousands of documents, the inquisitionist was not satisfied, as is in all witch-hunts.
Meadows informed them he would no longer appear before the sham committee for a deposition because they were overstepping their boundaries concerning executive privilege.
A letter addressed to the committee from Meadows' attorney George J. Terwilliger II stated, "We agreed to provide thousands of pages of responsive documents and Mr. Meadows was willing to appear voluntarily, not under compulsion of the Select Committee's subpoena to him, for a deposition to answer questions about non-privileged matters. Now actions by the Select Committee have made such an appearance untenable."
"We claimed there was a conspiracy to take over the government but our evidence shows the opposite: MAGA people urged POTUS to make a statement and then …. HE DID! Jail them all!" Dems' impeachment Hoax #3 being run by a deranged Liz Cheney who makes Adam Schiff seem competent. https://t.co/Bkwdz1D3vI

— Mollie (@MZHemingway) December 14, 2021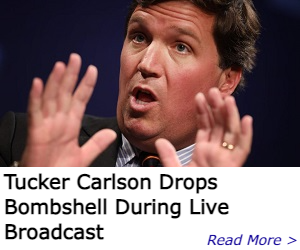 Cheney and Bennie Thompson responded by moving forward with contempt charges against Meadows. Cheney took her contempt for the former president even further by implying that there was something nefarious about the text messages.
"These text messages leave no doubt…multiple Fox News hosts knew the president needed to act immediately, they texted Mr. Meadows."
Cheney then began reading Meadows private text messages with Fox News hosts out loud, as if there was something criminal in suggesting that the former president respond publicly to the unfolding riot.
The committee then voted 9-0 to send the contempt measure to the full House of Representatives to vote on the charges later in the week.
Meanwhile, Cheney's circus performance of reading the nondescript text messages out loud was roundly mocked by her former Republican colleagues, along with conservatives alike. Many viewed her stunt as something her new found Democratic peers, like Reps. Adam Schiff (D-CA) and Jamie Raskin (D-MD), would engage in.
The allegations brought on by the Democratically controlled committee is nothing more than another attempt to vilify Trump, similar to the Russian collusion hoax and the two ridiculous impeachment attempts. This latest folly has already been investigated by the FBI, concluding that there was no "insurrection" to seize power.
"The Mob Was Summoned to Washington by President Trump" – BREAKING: Unhinged Demon Liz Cheney Hints Federal Charges Against President Trump..THIS IS EXACTLY WHAT THEY WANT TO STOP TRUMP FROM RUNNING…INDICT TRUMP AND YOU WILL HAVE A WAR LIKE NO OTHER..

— Anthony (@Tony19542) December 14, 2021
This so called committee should instead be investigating why Capital police, in some instances, invited Trump supporters to enter the Capital grounds, and why unarmed protester Ashli Babbitt was brutally murdered.
Meanwhile, Meadows has turned the tables on the January 6th committee. He is currently suing them for violating their own rules when the highly partisan committee rejected several Republicans from serving on the committee, arguing that the committee is therefore invalid under the House's own enabling resolution.
Both RINO's Cheney and Kinzinger are avowed "never-Trumpers" on the Democratic controlled committee, and neither was approved by House Minority Leader Kevin McCarthy (R-CA), as required by the rules.
Notice: This article may contain commentary that reflects the author's opinion.

My Pillow Coupon Code = ILMF
Tap Here and Use It!
---


Calling All Americans! Patriot Fetch is Conservative Breaking News Headlines every day, all day. Go to PatriotFetch homepage for daily Conservative news or look below for the next hot story!