Canadian Black Lives Matter activists are furious over the group's recent $8.1 million cash purchase of a mansion in downtown Toronto that once served as the headquarters of the Communist Party of Canada.
The U.S. charity that serves as the face of the BLM movement provided the bulk of the funding for the purchase of the 10,000-square-foot property in July. The purchase flew largely under the radar at the time, but anger has now reached a boiling point amid other revelations about BLM's management and its finances.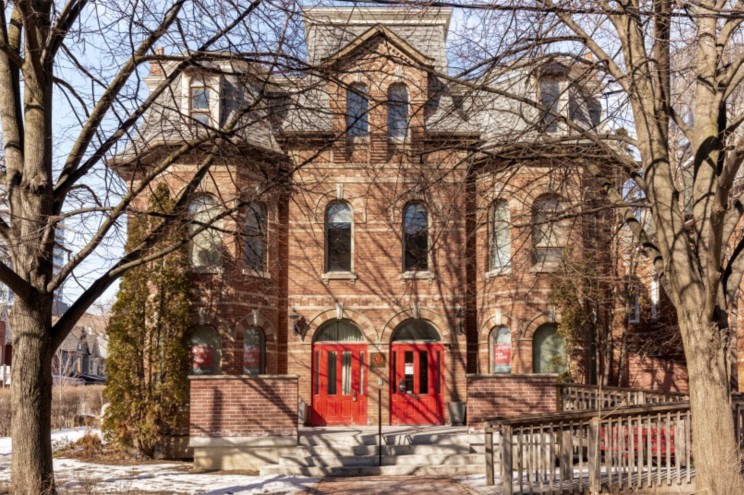 Via FOX News.
Black Lives Matter (BLM) moved millions of dollars to a charity in Canada run by the wife of co-founder Patrisse Khan-Cullors to purchase a mansion that used to be the headquarters of the Communist Party of Canada, according to public records reviewed by the New York Post.

Advertisement – story continues below

M4BJ, which is a non-profit based in Toronto that was set up in part by Janaya Khan, bought the 10,000-square foot mansion for $6.3 million in July 2021. Khan is the wife of Khan-Cullors, a self-professed Marxist who helped found Black Lives Matter Global Foundation Network.

Last year, Khan-Cullors resigned from the organization after an investigation revealed that she spent $3.2 million on homes in Georgia and Los Angeles. She reportedly denied that the homes were purchased with donations to BLM.
"For BLM Canada to take money from BLM Global Network [Foundation] for a building without consulting the community was unethical," Canadian BLM activists Sarah Jama and Sahra Soudi said in a recent statement. "For BLM Canada to refuse to answer questions from young Black organizers goes against the spirit of movement-building."
Jama and Soudi said they resigned from the steering committee of BLM's Toronto chapter after the leaders of BLM Canada refused to answer any questions about the purchase and tried to get them to sign exploitative nondisclosure agreements.
"In other words, the NDA was designed as a constant threat of legal action against us, even though we were volunteering our time to a cause we believed in," the activists said.
Here is our statement on why we left BLMTO, @bolshevikbaddie "After over a year of struggling within @BLM_TO to improve internal processes, we left the group when, like many other people, we found out about @blmcanada_ $8 million dollar purchase of the @WildseedCentre_ " pic.twitter.com/p6ayoSztLY

— Sarah (slamma bamma) Jama (@SarahJama_) January 19, 2022
BLM Canada said the Toronto property, which they dubbed the Wildseed Centre for Art and Activism, would serve as a "vessel that seeks to nurture Black radical creation in Toronto and beyond."
"Wildseed is a transformed industrial space; a blank canvas reimagined as a multipurpose artist-run community incubator, gallery, studio and home to Black lives Matter — Canada," Wildseed's website reads. "Wildseed is a transfeminist, queer affirming space politically aligned with supporting Black liberation work across Canada."
Real estate records obtained by the Washington Examiner show that BLM Canada, which also goes by M4BJ, purchased the property for $8.1 million on July 13, 2021. The purchase came just weeks after the group's co-founder, Patrisse Cullors, resigned amid scrutiny of her own personal real estate purchases across the United States.
BLM Canada co-founder Rodney Diverlus said in July that BLM Canada purchased the property "outright."
BLM Canada's chairwoman, Sandy Hudson, said in an op-ed that the property came with a "history of resistance," having previously housed the Communist Party of Canada for over 30 years.
BLM revealed last February it raked in $90 million in 2020 from big corporations and individual donors after the police killing of George Floyd and the nationwide riots that followed. The group said it closed out 2020 with $60 million in its coffers.
A coalition of 10 local BLM chapters came out against the movement's national arm in late 2020, alleging that the group provided little to no financial support to local activists while simultaneously offering no acceptable transparency surrounding its finances and operations.
This story syndicated with permission from Eric Thompson – Trending Politics
"*" indicates required fields