UPDATE 1/22/2022: the video posted was based on a rumor and there's no evidence to support litter boxes were ever inside the schools. The superintendent has issued a statement, as reported by Detroit News:
Litter boxes have never been inside Midland Public Schools and are not being used by students, according to the district's superintendent who issued a statement to families on Thursday to dispel rumors on social media.

Michael E. Sharrow, Midland Public Schools superintendent, took to Facebook to say a community member told the board of education on Dec. 20 that litter boxes were provided within student restrooms for those who identify themselves as "furries."

Merriam-Webster defines a "furry" as "a person who identifies with and enjoys dressing as an animal especially as a member of a subculture devoted to the practice."

"Let me be clear in this communication. There is no truth whatsoever to this false statement/accusation! There have never been litter boxes within MPS schools," Sharrow wrote.
At a recent school board meeting, it was claimed that a Midland Michigan elementary school placed a LITTER BOX in the bathroom for students that identify as cats to use instead of acting like a human being. However, no evidence such as photos or videos were provided to prove that it happened.
WATCH: At a recent school board meeting, it was revealed that a Michigan school placed a LITTER BOXES in the bathroom for students that identify as cats. Unbelievable pic.twitter.com/F4ut5qCtXt

— Libs of TikTok (@libsoftiktok) January 22, 2022
Enough is enough unless we want all children to eventually be sent gender surveys with 25 options to choose from, including genderqueer, tri-gender, and gender fluid.
Nationally, Pandor's box of the insane taking over the asylum was opened when a Federal court ruled that a school could not require children to use the bathroom that corresponds to their biological sex. This has already led to sexual assaults, including rapes, at two schools in Virginia.
In the culture overall, The WOKE left successfully pressured Target to announce it was making all its bathrooms gender-neutral. They also took over a school council in England leading them to send a letter to the student's parents, telling them to encourage their 4-year-old children to choose the gender they most identify with before starting school, be it male, female, or something else.
The sports news network which has turned into WOKE central, ESPN, fired baseball legend, Curt Schilling, for sharing an "anti-transgender" post.
Culturally overall, the left has forced their collective will via political activism, social media, mainstream media outlets, and even in some of the physiological fields, to promote the abandonment of basic ontological beliefs and cultural norms.
Dr. Michael Brown reports
I've said it before and I'll say it again: If perception is substituted for reality, there is no end to the social madness that follows.
You do not just have a man being named Woman of the Year.
You do not just have a white woman who identifies as black.
You have a father of 7 who identifies as a 6-year-old girl.
You have a man who identifies as a dog named "Boomer."
You have a young lady who believes she is a cat trapped in a woman's body.
You have a man who has his ears removed because he identifies as a parrot.
And you have a man who changed his identity to female but who has now had "her ears and nose REMOVED to transform into a 'dragon lady' with scales, a forked tongue and a horned skull."
In addition, the staff at some universities are promoting and supporting social justice causes and mental illness. Following is a video showing college students' approval of obvious mistruths in the name of tolerance. Joseph Backholm, a short white male, asks college students: "If I tell you I'm a woman, what would your response be?"
Some were even willing to embrace him as a 7-year-old if that's what he truly believed. (Let's not forget Paul "Stefonkee" Wolscht, the father of 7 who now identifies as a 6-year-old girl.)
Others have a different mental illness, one for those who want to transspecies, better known as "otherkin."
As noted by Max Read on Gawker.com back in 2012, "An otherkin is a being born into the wrong body. Not just with the wrong parts, but as the wrong species: people who identify as otherkin believe that they are wolves, or elves, or really any kind of being, born into a human body."
Some believe they are part alien, others believe they belong to different ethnicities, while still others believe they are fictional characters appearing in real-life form.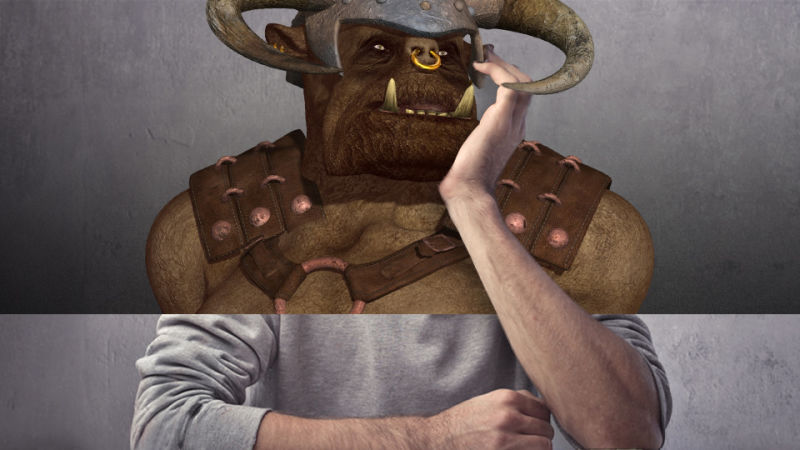 Margaret A. Hagen asks, "Without clear distinctions not only among categories of the potentially mentally disordered but also between the mentally disordered and the normal population, how are diagnosis and treatment decisions to be made? It is hardly possible to pass disability laws without reliable diagnostic categories."
Some WOKE courts from adopting the latest trans-activist terminology, with the majority opinion in  recent federal court ruling stating that "G.G.'s (A girl who identifies as a boy) birth-assigned sex, or so-called 'biological sex,' is female, but G.G.'s gender identity is male."
Fortunately, there are still a few who are willing to stand for reality. The American College of Pediatricians, a group of medical professionals that broke away from the politically correct American Pediatric society, has stated, "Conditioning children into believing a lifetime of chemical and surgical impersonation of the opposite sex is normal and healthful is child abuse."
If we don't stop this downward slide, we might soon be required to provide litter boxes for people who identify as cats.
Written By: Eric Thompson, host of the Eric Thompson Show.
Follow Eric on his website ETTALKSHOW, and social media platforms, MAGABOOK, Twellit & Twitter.   
This story syndicated with permission from Eric Thompson – Trending Politics
"*" indicates required fields