Never let a good tragedy go to waste, the true motto of the Democrat Party. And at the end of the day, the only thing that matters to lefties now is keeping Donald Trump for running for president again.
If liberals in power can't dig up any dirt on 45 himself, might as well go after his closest aides and his children, right?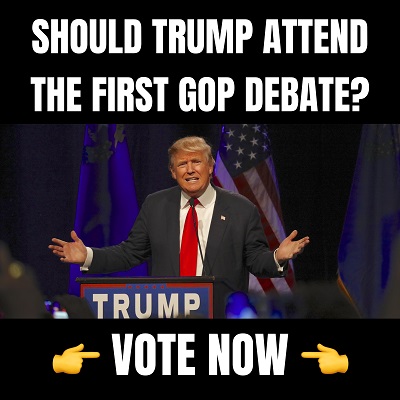 Because if they can get the politically uninformed to believe that people around 45 are evil, that will mean they can get people to believe 45 is evil, too!
BRILLIANT!
Shame on politicians like Letitia James. She needs to go – ASAP.
From The Daily Wire:
Democratic New York Attorney General Letitia James issued subpoenas for Donald Trump Jr. and Ivanka Trump in early December, according to court filings, but ABC News is now reporting that former President Donald Trump's son and daughter will not comply with them.
[…]
James' subpoenas were issued in pursuit of her ongoing civil investigation into the Trump Organization, and she said that her goal was to learn "whether rampant fraud permeated the Trump organization," according to Business Insider.
LOOK:
JUST IN: Donald Trump Jr. and Ivanka Trump refuse to comply with subpoenas issued by the New York State attorney general's office as it conducts a civil investigation into the way the family real estate business valued its holdings. https://t.co/Qg21eGkQYA

— ABC News (@ABC) January 3, 2022
When Congressional Republicans tried standing up to Barack Obama, they were deemed evil and racist for going against the president.
The problem was that Obama's policies were bad for the country. Therefore, it made sense for the GOP to try and act.
When it comes to going after the National Rifle Association, which hasn't done anything wrong, things just don't add up. However, since the organization backs President Trump, something must be done.
That's liberal logic, for ya.
Back in August 2020, Letitia filed a ridiculous lawsuit against the NRA.
From Fox News:
New York Attorney General Letitia James announced Thursday that her office has filed a lawsuit against the National Rifle Association and its leadership, including Executive Vice President Wayne LaPierre, looking to dissolve the organization.

James accused the organization of having "a culture of self-dealing," taking millions of dollars for personal use and granting contracts that benefited leaders' family and associates.
WATCH:
#BREAKING: New York Attorney General Letitia James files lawsuit to dissolve NRA: "My office filed a lawsuit to dissolve the organization in its entirety." pic.twitter.com/FcJtVAS2XN

— The Hill (@thehill) August 6, 2020
#BREAKING: NY Attorney General Letitia James is suing the NRA, seeking to dissolve the organization over allegations that high-ranking executives diverted millions of dollars for lavish personal trips, no-show contracts for associates and other questionable expenditures.(Per AP)

— Jenn Franco KESQ (@jennfranconews) August 6, 2020
Here's the president's response:
President Trump is asked about the NY AG's lawsuit against the NRA:

"The NRA should move to Texas and lead a very good and beautiful life." pic.twitter.com/8DcVTfRUcS

— Daily Caller (@DailyCaller) August 6, 2020
And here's something to keep in mind…
New York's AG Letitia James campaigned for office on investigating the NRA's not-for-profit status. She promised to "to investigate their legitimacy" as part of her anti-gun violence platform. She promised to single out the NRA before she had done any investigation …

— John R Lott Jr. (@JohnRLottJr) August 6, 2020
into whether they had done anything wrong shows that her investigation was biased towards finding anything she could. It is an abuse of her office to single out a charity based on her personal dislike of their positions, and it also shows that people need to be very skeptical…

— John R Lott Jr. (@JohnRLottJr) August 6, 2020
of any claims that she makes. Even before her election to office and before she had any evidence of wrongdoing on the NRA's part she promised to "investigate to see whether or not they have in fact complied with the not-for-profit law in the state of New York."…

— John R Lott Jr. (@JohnRLottJr) August 6, 2020
The State of New York is trying to bleed the NRA dry financially by imposing large legal costs of them now for years. They are aiming these attacks right now to influence the election. With all the media bias out there and Michael Bloomberg and other billionaires spending …

— John R Lott Jr. (@JohnRLottJr) August 6, 2020
literally hundreds of millions of dollars pushing gun control, this is just part of a many prong attack on private gun ownership in what will be the most important election ever on this issue.

— John R Lott Jr. (@JohnRLottJr) August 6, 2020
Republicans have deals cut short by book publishers all the time for the most asinine reasons. But Andrew Cuomo is facing multiple sexual assault allegations (not to mention his incredibly poor mismanagement of COVID-19), yet his book company hadn't dropped him.
Why?
Trump Jr. called this out before anybody.
From Gregg Jarrett:
On Monday night, Donald Trump Jr. pointed out the hypocrisy of the media by calling out the publisher of New York Governor Andrew Cuomo's book and asking when they will "be canceling" Cuomo's contract in light of his suppression of data on New York COVID-19 nursing home deaths and the sexual assault allegations levied against him.
LOOK:
With everything that is coming to light, when will @CrownPublishing be cancelling @andrewcuomo's contract? pic.twitter.com/GVkHWEiJh9

— Donald Trump Jr. (@DonaldJTrumpJr) March 2, 2021
Cuomo shouldn't be dropped by his publisher unless he is proven guilty. That's the point here. There shouldn't be a double standard simply because of a person's political leanings.
In case you can't read between the lines (and most lefties can't), Jr. makes an excellent point.
This story syndicated with permission from Johnny Salvatore – Trending Politics
Notice: This article may contain commentary that reflects the author's opinion.
---


Calling All Americans! Patriot Fetch is Conservative Breaking News Headlines every day, all day. Go to PatriotFetch homepage for daily Conservative news or look below for the next hot story!