If you were one of the supposed 80+ million Americans who voted for Joe Biden in November 2020, you need to return your voter ID card ASAP. You're not smart enough to be trusted with such a privilege.
President Trump did nothing – absolutely nothing – to be kicked out of office. He quite literally earned a second term in the White House after accomplishing so much in just four short years.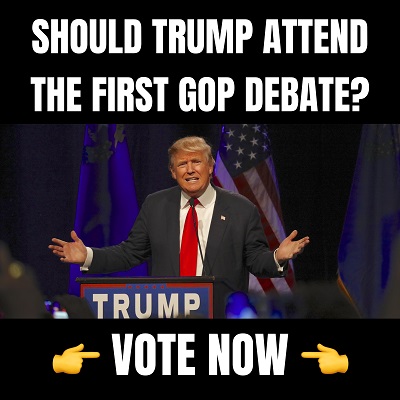 Unfortunately, as we now enter 2022, the point is moot. For the past year, Biden has been the one to work from the Oval Office (when he's not vacationing back home in Delaware, which is often).
Time after time, Joe has proven to the American people that he is simply too weak to rise to the occasion. Even worse, the man is not "all there" upstairs.
At the end of the day, no matter how leftists in the media and Hollywood elites attempt to spin it, Joe Biden had the worst first year of any modern president in American history. Period.
And at this point, it's pretty fair to say that Barack Obama was a far better POTUS than Joe (and he, too, was horrible). Think about that for a second.
From Washington Examiner:
All of the hope in President Joe Biden's 21-minute inaugural address, which promised "unity, unity," has not only evaporated in his first 11 months but left people feeling that 2021 was "one of the worst years ever," according to the latest Rasmussen Reports survey.

In the poll previewed by Secrets, likely voters said that they not only believe the year was a bust, but that a majority feel 2022 will be bad also.
[…]
-74% said 2021 was a fair to poor year, with most, 48%, calling it poor.
-Just 23% called it a good to the best year ever, with just 2% dubbing it "one of the best years."
-63% of Democrats agreed that it was fair to poor.
-50% expect 2022 to be fair to poor, and 41% believe it will be good to the best.
Do you ever find yourself wondering if Democrats can honestly be as ignorant as they seem, or do they actually know what they're doing? Because come on, man, millions upon millions of Americans can't actually be this stupid, right?
How do lefties sleep at night knowing they constantly push lie after lie? How can they truly believe that America is such an evil place?
President Ronald Reagan once said that if you tripled the problems the U.S. faces, we'd still be better off than any other country in the world. And he was 100% correct.
It's a shame that some people refuse to acknowledge it.
From The Daily Wire:
Border Patrol agents are reportedly furious with President Joe Biden's comments on a debunked claim that some agents were whipping migrants at the border.

Biden on Friday addressed claims that Border Patrol agents on horseback were "whipping" and "running … over" migrants attempting to enter the U.S. illegally. Though no evidence has been given to support the claims, Biden pledged that the agents allegedly responsible "will pay."
Biden said, "To see people treated like they did? Horses running them over? People being strapped? It's outrageous. I promise you those people will pay. There will be consequences."
He added, "It's dangerous, it's wrong. It sends the wrong message around the world, it sends the wrong message at home. It's simply not who we are."
VIDEO:
REACTIONS:
Biden just lied to the American people about migrants "being strapped" [whipped] by Border Patrol

Disgraceful

— Buck Sexton (@BuckSexton) September 24, 2021
The president takes questions from list of approved reporters provided to him. First question regards chaos at border. Biden responds by saying border patrol agents "will pay" for alleged treatment of Haitian migrants while repeating false narrative migrants were whipped.

— Joe Concha (@JoeConchaTV) September 24, 2021
Joe Biden is attacking Border Patrol agents for something they didn't do. He is lying. https://t.co/YfCPEDhPYr

— Katie Pavlich (@KatiePavlich) September 24, 2021
This story syndicated with permission from Johnny Salvatore – Trending Politics
Notice: This article may contain commentary that reflects the author's opinion.
---


Calling All Americans! Patriot Fetch is Conservative Breaking News Headlines every day, all day. Go to PatriotFetch homepage for daily Conservative news or look below for the next hot story!