This report found that lower-income families were hit the hardest. You hear that, Democrats? Yeah, they heard it. But that's the whole point, isn't it?
If you keep people dependent on government, they will continue voting for you. Give them free stuff and they'll keep you in power.
By the time the average liberal wakes up and realizes they have been voting incorrectly their entire lives, it will be too late for the country.
From The Daily Wire: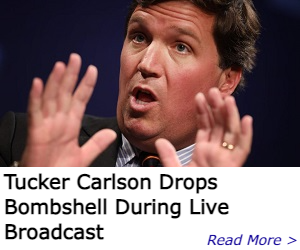 A new report published on Tuesday revealed that inflation under President Joe Biden is costing American families an average of $5,000 per year.
The painful Biden inflation tax is costing the typical family $5,000 a year, writes Bruce Thompson.

"Top line: The Senate needs to stop this massive tax and spending bill."https://t.co/q9FL0W2JaQ

— Washington Examiner (@dcexaminer) January 11, 2022
"A new analysis by the Penn Wharton Budget Model found inflation costs the average U.S. household $3,500 in higher prices. The analysis showed that 'inflation requires the average U.S. household to spend around $3,500 more to achieve the same level of consumption of goods and services as in previous years,'" Bruce Thompson noted in the report.
"Most low/moderate income workers are suffering a DECLINE in the purchasing power of their paychecks. The Biden Inflation Tax is a direct result of all the debt spending that is pouring like an uncapped fire hose into the economy. " #Bidenflation #ampFW https://t.co/H47FDbjDWr

— FreedomWorks (@FreedomWorks) January 10, 2022
"Inflation is now at 6.8 percent, reaching a near 40-year high. The producer price index is up 9.6 percent, the fastest pace on record. This analysis is telling us that even without the Democrats' reckless tax-and-spend legislation, lower-income households will experience a $3,500 stealth tax. If Democrats push forward with their bill, which is front-loaded with inflationary spending and full of job-killing tax hikes, Americans can expect to pay even more to keep up with rising costs without getting ahead," he added.
What makes Joe an ineffective leader, aside from his view of the world and backward political policies, is that the guy is a raging hypocrite; a hardcore leftist.
All Democrats are hypocrites on one issue or another (or multiple, in most cases) and that's because they can't keep their stories straight.
Check out the latest on the imbecilic tales of the man liberals refer to as "president."
From The Daily Wire:
On Friday, the Bureau of Labor Statistics announced that consumer price inflation has reached a 6.8% rate — the largest year-over-year increase since June 1982, as well as the sixth straight month in which inflation has remained above 5%.

The agency also revealed that "real average hourly earnings" — which consider the impact of inflation upon purchasing power — fell by 0.4% between October and November. Though nominal average hourly earnings rose by 0.3%, the effects were overshadowed by a 0.8% increase in consumer prices.
VIDEO:
Americans should've expected bad news on a daily basis once Biden and Kamala Harris were sworn into office. After all, both far-left radicals promised to cause damage while they were campaigning.
So, this sort of news regarding record-high inflation shouldn't come as a surprise to anybody.
And when even liberals are taking notice of poor economic decisions made by Democrat politicians, you know something's up.
From The Hill:
The consumer price index (CPI), a closely watched gauge of inflation, rose sharply in November as retailers, warehouses, suppliers and shipping companies scrambled to meet intense demand.

Economists expected the CPI to rise 0.7 percent in November and 6.7 percent annually after year-over-year inflation rose to 6.2 percent in October, the highest rate in 30 years.
Here are videos from a few far-left networks, all noting how inflation is hurting everyday Americans.
WATCH:
WATCH:
WATCH:
VIDEO:
This story syndicated with permission from Johnny Salvatore – Trending Politics
Notice: This article may contain commentary that reflects the author's opinion.

My Pillow Coupon Code = ILMF
Tap Here and Use It!
---


Calling All Americans! Patriot Fetch is Conservative Breaking News Headlines every day, all day. Go to PatriotFetch homepage for daily Conservative news or look below for the next hot story!