Just like the 8 track music player and black and white televisions have gone away, so has the reasonable Democratic political party which used to be similar to the GOP, consisting of Reagan supporters who loved America, and were very pro-union.
The modern-day Donkey Party has been highjacked by Marxists. With each passing generation and college graduation, the reasonable members have been replaced with far-left angry snowflakes.
As we start 2022 many voters have become skeptical toward the federal government's response to the COVID-19 pandemic. Yet a majority of Democrats embrace restrictive policies, including punitive measures against those who haven't gotten the COVID-19 vaccine.
In fact, the responses gathered from the left in a new poll by Rasmussen Reports and the Heartland Institute, a conservative think tank, should give those on the right cause for concern.
In the Rasmussen Reports survey, a majority of Democrats would agree with the U.S. government taking more drastic coronavirus measures, such as confining unvaccinated Americans to their homes "at all times except for emergencies,"
The survey listed a series of potential coronavirus-related actions, gauging support for a series of penalties, including fines, stay-at-home orders, and designated facilities for the unvaccinated and critics of the vaccines.
"Many Democrats would support even harsher measures [than the mandate], including fines for Americans who won't get the COVID-19 vaccine and criminal punishment for vaccine critics."
For instance, 55 percent of Democrats support a "proposal for federal or state governments to fine Americans who choose not to get a COVID-19 vaccine," Rasmussen noted.
While 61 percent, overall, reject that scenario, the survey found 59 percent of Democrats favor the government requiring unvaccinated individuals to stay at home "at all times" with exceptions only for emergencies.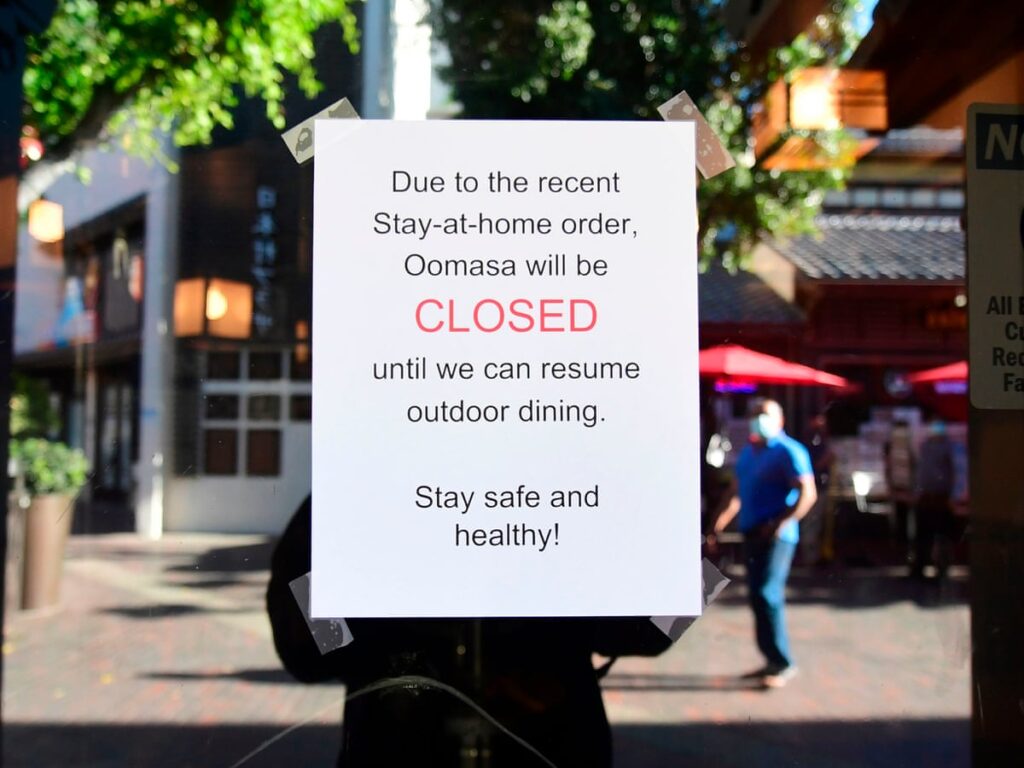 Of those, 35 percent of Democrats "strongly" favor that proposal. Another 55 percent of Democrats said they favor the government fining unvaccinated Americans, while 45 percent said they would favor a proposal to limit the spread of the coronavirus "by having federal or state governments require that citizens temporarily live in designated facilities or locations if they refuse to get a COVID-19 vaccine."
Respondents were also asked if they support or oppose a proposal for federal or state governments "to fine or imprison individuals who publicly question the efficacy of the existing COVID-19 vaccines on social media, television, radio, or in online or digital publications." While the vast majority of Americans, 67 percent, said they opposed such a proposal, Democrats remain split, with 48 percent supporting fining vaccine critics and 46 opposing.
Democrats are also split on the idea of the government requiring unvaccinated individuals to use a smartphone app or "wearable device" that tracks unvaccinated people to "ensure that they are quarantined or socially distancing from others," 47 percent favoring and 46 percent opposing.
The survey, taken January 5, 2022, among 1,016 likely voters, has a margin of error of +/- 3 percent.
Just like the neighbors of Jewish families from 1939-1945 who offered smiles at the unsuspecting fellow citizens, until they turned on them as Hilter assumed power, today progressives "tolerate" their conservative and/or anti-Vax neighbors but it appears would turn on them also supporting tyrannical acts against them by the government.
Be careful these days who you befriend, and especially who you confide in.
Written By: Eric Thompson, host of the Eric Thompson Show.
Follow Eric on his website ETTALKSHOW, and social media platforms, MAGABOOK, Twellit & Twitter.   
This story syndicated with permission from Eric Thompson – Trending Politics
Notice: This article may contain commentary that reflects the author's opinion.
---


Calling All Americans! Patriot Fetch is Conservative Breaking News Headlines every day, all day. Go to PatriotFetch homepage for daily Conservative news or look below for the next hot story!