Progressives would have America believe that President Biden still has strong support and that he has done well in his first year in office.
In spite of recent polling, a sputtering economy with bare shelves becoming the norm, fuel costs up 50 percent, U.S. citizens still trapped in Afghanistan, skyrocketing crime in major cities, etc, the mainstream media is still pushing the false narrative.
In search of finding out how the average voter is feeling about Biden's performance, A new Times Opinion focus group with 14 independent voters, who are far more worried about their finances than about Covid's impact, as the transcript of the conversation below shows.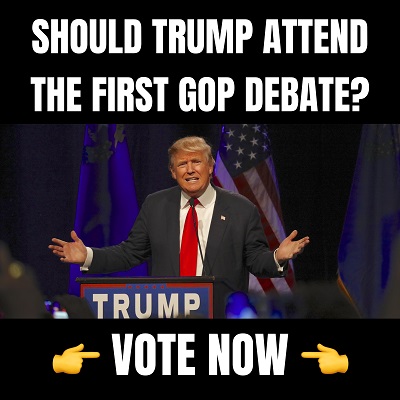 The focus group was made up of people who had voted at least once for President Barack Obama and at least once for President Donald Trump.
"They are resigned rejecters," Frank Luntz, a longtime strategist for Republican candidates, who led the discussion, said afterward. Senator Joe Manchin came in for some praise, Anthony Fauci came in for some criticism, and most were lukewarm on both Mr. Biden and Mr. Trump running again.
Independent voters were decisive in the 2020 election, favoring Mr. Biden over Mr. Trump by a 13-point margin, according to exit polls; these voters are now souring on Mr. Biden more than any other group, according to a new Gallup poll.
Daily Wire reports
When the participants were asked to describe life in America today, they responded by saying, "Divided," "Dismal," "Disappointment," "Indescribable," "New normal," "Burned out," "Stressful," and "Lost."
When asked if they thought that the country was at "the lowest point" they've ever seen, six out of 14 raised their hands.
Twelve of the 14 independents raised their hands when asked if they thought "the level of crime is up in America today, versus a year ago."
Many of the independents blamed local officials, like district attorneys, for the rise in crime.
Six of the 14 raised their hands when they were asked if they were so concerned about things that they were "literally" losing sleep at night. Their worries ranged from the pandemic to economic security, and general frustration over the state of politics.
The majority of the independents had a negative view, eight of 14, of Dr. Anthony Fauci, while only 5 had positive views.
When asked to describe Biden, the independents said, "Complete disaster," "Puppet," "Detached," "Clueless," "Pathetic," "Incoherent," "Out of touch," "Functional adult," "Just calmness."
When asked for further thoughts, one independent said Biden was too much of a "nice guy," while another said she had "questions about his mental health."
When asked if anyone thought that Biden had "exceeded" their "expectations," no one raised their hands.
When asked about whether Biden could do better in his second year, one person said, "You can't really do much worse."
Eight of the 14 said they wanted Republicans in control of Congress while only five said that they wanted Democrats in charge. One person said they wanted to send a message with their vote that Democrats were "nuts at the moment," while another said that the far-Left had "taken over" the party.
Eleven of the 14 independents said that they did not think Biden could get the pandemic under control, while only two said they thought he could.
When asked how many were "confident that President Biden and the Democrats have a plan to improve the economy, to deal with inflation," no one raised their hands.
When asked what they would tell Biden, they said, "No vaccine mandates," "Get rid of your staff," "No lockdowns, no more lockdowns," "Fix the crime rate," "Take action and be honest and go for it," "Start regulating the ports," "Get the border under control and take it much more seriously than you are currently," "Please be moderate, like you used to be, and don't tell me that I have to wear a mask anymore."
So many of these answers reveal why Joe Biden's job approval is currently as low as 33% in one major poll.
This response; "When asked about whether Biden could do better in his second year, one person said, "You can't really do much worse," pretty much sums it all up for 70 percent of We The People.
Unfortunately for the U.S. I believe Biden can do worse in 2022 as his responses to the critics on both sides of the aisle don't show a working comprehension of what the problems actually are, thus can't develop a plan to fix them.
Written By: Eric Thompson, host of the Eric Thompson Show.
Follow Eric on his website ETTALKSHOW, and social media platforms, MAGABOOK, Twellit & Twitter.   
This story syndicated with permission from Eric Thompson – Trending Politics
Notice: This article may contain commentary that reflects the author's opinion.
---


Calling All Americans! Patriot Fetch is Conservative Breaking News Headlines every day, all day. Go to PatriotFetch homepage for daily Conservative news or look below for the next hot story!