As the announcement by the state of Iowa was being disseminated throughout the news network the past 24 hours, the move by the governor to re-open the state has generated, as expected, different reactions from the culture.
A majority of Iowans are excited to see the state returning to normal living as the minority of voters believe the GOP leadership is abandoning science by relaxing the COVID emergency restrictions.
Iowa Governor Kim Reynolds announced on Thursday that she will allow the "public health disaster emergency proclamation" to expire on February 15, 2022.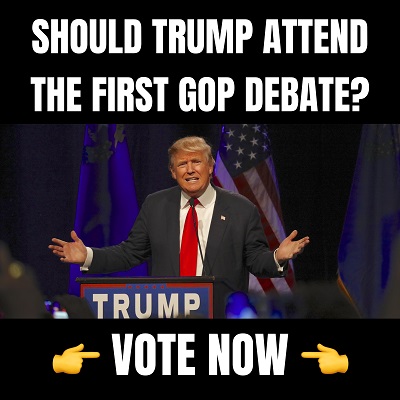 The emergency proclamation was first issued on March 17, 2020, to authorize health mitigation measures during the early state of the COVID-19 pandemic.
Advertisement – story continues below
"We cannot continue to suspend duly enacted laws and treat COVID-19 as a public health emergency indefinitely. After two years, it's no longer feasible or necessary. The flu and other infectious illnesses are part of our everyday lives, and coronavirus can be managed similarly," stated Gov. Reynolds. "State agencies will now manage COVID-19 as part of normal daily business, and reallocate resources that have been solely dedicated to the response effort to serve other important needs for Iowans," the governor said in a statement.
The state's two websites that track COVID-19 data will now be decommissioned on February 16, 2022.
"The expiration of Iowa's Public Health Disaster Emergency Proclamation will result in operational changes related to the COVID-19 response. The most noticeable change will be how data is reported publicly. The state's two COVID-19 websites, coronavirus.iowa.gov and vaccinateiowa.gov, will be decommissioned on February 16, 2022, but the information will remain accessible online through other state and federal resources," according to the news release.
Read the rest of the news release:
"While our COVID-19 reporting will look different, Iowans should rest assured that the state health department will continue to review and analyze COVID-19 and other public health data daily, just as we always have," stated Kelly Garcia, director of the Iowa Department of Public Health (IDPH). "The new format will include data points that Iowans are used to seeing, but moves us closer to existing reporting standards for other respiratory viruses. This new phase also assures that our teams, who have been deeply committed to the COVID-19 response, can return to their pre-pandemic responsibilities, and refocus on areas where the pandemic has taken a hard toll."
IDPH will report relevant COVID-19 information weekly on its website, similar to how flu activity is reported. Data will include positive tests since March 2020 and in the last seven days, cases by county, an epidemiologic curve, variants by week and deaths since March 2020. Vaccine information, including total series and boosters completed, demographics for fully vaccinated Iowans, and vaccination by county, will also be reported. Aligning the agency's reporting processes will create greater efficiency for its staff while continuing to provide important information to Iowans. The new report will be available starting February 16 at idph.iowa.gov.
The State of Iowa and its health care providers will also continue to report COVID-19 data as required by the Centers for Disease Control and Prevention (CDC). The CDC's COVID Data Tracker reports state-level data for cases, deaths, testing, vaccination and more. The site is available at coronavirus.gov or covid.cdc.gov/covid-data-tracker.
The State Hygienic Lab will continue to operate the Test Iowa at Home program. As testing supply increases and more options for self-testing become available, the state will reassess the need for the program. For more information or to request an at-home test, visit testiowa.com.
States are not required to have a disaster proclamation in place to be eligible for federal coronavirus-related funding or resources. Iowa will continue to receive vaccine and therapeutic allocations as normal after the proclamation expires.
As a former Hawkeye is great to see good old fashion mid-western thinking returning to the good people of Iowa, "allowing" them to follow their Constitutional freedoms to make their own decisions.
As with the flu, all Americans should be allowed to make their own decisions concerning being vaccinated, wearing masks, and/or if they choose to meet with others.
Hopefully, several more states follow Iowa Governor Reynold's lead and return their constituents to living normally once more too.
Nearly half of U.S. states have already discontinued their public health proclamations, and several more are set to expire in February if they aren't renewed.
This story syndicated with permission from Eric Thompson – Trending Politics
Notice: This article may contain commentary that reflects the author's opinion.
---


Calling All Americans! Patriot Fetch is Conservative Breaking News Headlines every day, all day. Go to PatriotFetch homepage for daily Conservative news or look below for the next hot story!