Leading up to, and especially following Hillary Clinton's loss on November 8th, 2016, the massive tech companies in Silicon Valley publically and privately decided to enact plans that would assist progressive candidates in getting elected moving forward.
The most notable politician who has been subjected to their increased censorship has been former President Donald J. Trump, who was suspended by Facebook on Jan. 7, 2021, for 2 years, and permanently removed from Twitter on Friday, 8 January 2021.
What has frustrated those who have also been sentenced to Facebook Jail, has been the lack of clarity on what the rules are.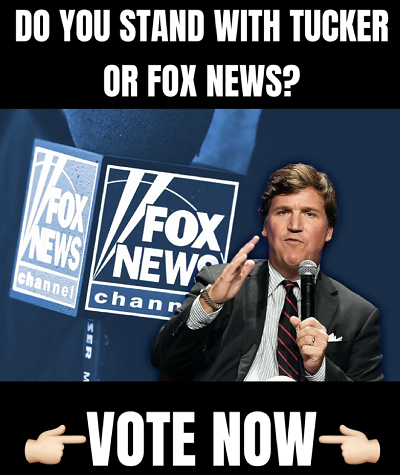 The reason why this is a valid concern is that those who are making the decisions on what is acceptable speech are not computer programs, but instead are a group of outsourced individuals subjectively deciding what is objectionable content for the social media giant.
We know this because of their response to a lawsuit filed by journalist John Stossel, over a post about the origins of the 2020 California forest fires. Facebook's legal team argued that its "fact-checking" program should not be the target of a defamation suit because those hired to regulate the content are employed by third-party organizations, who are entitled to their "opinion."
On Monday, Facebook interveined again this time giving Texas Gubernatorial Candidate Chad Prather a one-week suspension, just 8 days before the Texas Republican primary election.
8 days before Election Day and I get put into 7 days of Facebook jail. Seems legit. #prather2022

— Chad Prather (@WatchChad) February 21, 2022
According to Facebook, Prather violated community standards on harassment and bullying when he responded to a woman trolling his account and essentially told her to do more research and spare him the "victimhood."
Life, Love, and Liberty podcaster Monica Matthews is calling this action by Facebook "election interference" and "a matter of national security."
BREAKING-FB Election Interference – Suspends TX Gubernatorial candidate Chad Prather a week before primary. Election interference- A matter of national security @SenTedCruz @Jim_Jordan @WatchChad @ScottPresler @kylenabecker @SaraCarterDC @breeadail

— Monica Matthews On Air (@monicaonairtalk) February 21, 2022
Prather told Texas Scorecard that this decision by Facebook "is clear election interference on the part of Big Tech. Whether you agree with me, think I'm abrasive in my style, or politically incorrect, I have not violated any supposed community guidelines. We have got to fight for our rights to speak freely."
According to Prather, "We have failed to yield reform to Section 230 of the Communications Decency Act, to bring successful antitrust actions, or to initiate effective FTC investigations or enforcement proceedings, and this is the result. In situations such as this, the well-established legal principles of common carriage and public accommodation offer the basis for states to place non-discrimination and disclosure requirements on the major internet platforms."
In March, Incumbent Gov. Greg Abbott spoke at a press conference in Tyler, Texas, where he threw his support behind state Senate Bill 12, which aims to prevent social media companies like Facebook and Twitter from censoring conservatives. It failed to get passed in the Texas House of Representatives during the regular session.
A similar bill did eventually pass, in the second special legislative session. House Bill 20 burdens large social media companies with extensive legal fees if they engage in viewpoint discrimination based on political or religious affiliations of a user and allows the Texas attorney general to prosecute such cases on behalf of Texans wrongfully de-platformed.
The legislation was signed into law in September and was set to go into effect on December 8th.
Not too fast Texas, a far-left judge ruled against the state, one day before the law was set to go into effect. U.S. District Court Judge Robert Pitman ruled in favor of Netchoice, LLC—an organization that argued that the Texas law violates the editorial discretion of social media platforms—and granted a preliminary injunction to halt the Texas law.
An Obama appointee, Judge Pitman has a history of halting Texas laws, having also blocked the Texas Heartbeat Act in October and allowing the University of Texas to continue their race-based admissions practices, also known as affirmative action, in July.
In spite of the fact Abbott has signed the signed House Bill 20, Prather said, "So much for Abbott's promise of new legislation that he intended to make 'censoring' conservatives 'against the law' in Texas. Meanwhile, he's remained completely committed to subsidizing Facebook's operations in our state."
Thus, another chapter in the wheel of misfortune for those who love liberty.
In a nation of 350 million people, a handful of progressive judges and big tech CEOs can still bring the wheels of justice to a screeching halt, which is what took place again, this time in the Lone Star State.
This story syndicated with permission from Eric Thompson, Author at Trending Politics
Notice: This article may contain commentary that reflects the author's opinion.
---


Calling All Americans! Patriot Fetch is Conservative Breaking News Headlines every day, all day. Go to PatriotFetch homepage for daily Conservative news or look below for the next hot story!