It couldn't happen to a more deserving group of people. Our entrenched Washington Establishment, rich off the labor of taxpayers and clueless in their belief that more government is the answer, is staring down a convoy that one organizer is likening to a "giant boa constrictor". If executed, the American version of the trucker protest could snake its way around the Beltway and stop highway traffic altogether.
"A trucker convoy heading to Washington, D.C., plans to shut down the Capital Beltway later this week in protest of wide-ranging issues such as fuel prices, vaccine requirements and immigration."
Don't get our hopes up, Fox News.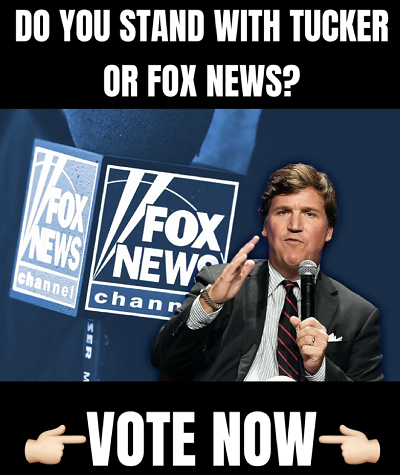 Like its northern counterpart, the American Convoy is attempting to bring awareness to the insane and illogical mandates coming from the elites and ruling class. Nothing about vaccine mandates makes sense, starting with the loss of individual freedom necessitated by overruling medical privacy. There is then the fact that the vaccines neither prevent infection, reduce viral load, nor prevent transmission to others. If the point of the vaccines was to, in Fauci's own words, "stop the virus" and that's clearly not the case, then what are we doing at this point?
It should be obvious to everybody by now that the mandates are only about power. That reality should further red pill folks to realize that every Covid "policy" has only ever been about accumulating power – and conversely stealing liberty from you and me.
On top of the awareness of federal and corporate mandates, the additional message of rising fuel costs (which has not been a focal point in Canada) is a welcome reprieve from the evasion and derision working families get from media and political outlets. Not that long ago, leftist elites sneered at the mention of inflation, and corporate media outlets actually ran this headline: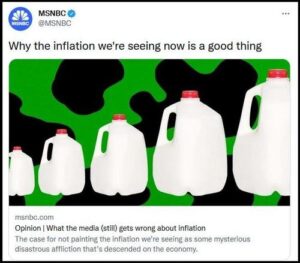 These People are simply evil.
Whether a coincidence or not, if pulled off, the convoy could reap some major bonus coverage in the backdrop of Biden's first State of the Union address, slated to be held on March 1st. As of now, reports indicate the convoy could arrive in D.C. by the end of February. If that's the case, hundreds of trucks could potentially snag traffic attempting to enter and leave the D.C. metro area during the much-anticipated snoozer. What is the over/under for lost trains of thought?
More than anything, this convoy would be the best opportunity yet to see how the ruling class handles sincere and genuine opposition (not like BLM; BLM is the establishment too). Would they permit it? Crack down on it? The more Trudeau tightens his grip, most recently getting his emergency powers up and running, the more he loses the dictate to govern. Democrats are already looking to get cleaned out in November. What would a stifling of first amendment-protected protesting do to their chances? 
Fox News also reported that the post-January 6th fencing is returning to the Capitol ahead of Biden's speech. At least the Feds can't stage another coup within the Rotunda this time.
Hailey Sanibel writes regularly with other pro-freedom authors at The Blue State Conservative. 
This story syndicated with permission from Hailey Sanibel, Author at Trending Politics
Notice: This article may contain commentary that reflects the author's opinion.
---


Calling All Americans! Patriot Fetch is Conservative Breaking News Headlines every day, all day. Go to PatriotFetch homepage for daily Conservative news or look below for the next hot story!