In today's political landscape, those who choose to take a stand against the establishment, frequently find themselves receiving a lot of attention, from those who are in agreement with them or by those who insist that anyone fighting the system is dangerous.
Last week, the DHS issued an advisory that actually sounded more like a tyrannical attack sheet written by dictators, like Joseph Stalin or Benito Mussolini, which would have been distributed to the masses.
"DHS Issues National Terrorism Advisory System (NTAS) Bulletin."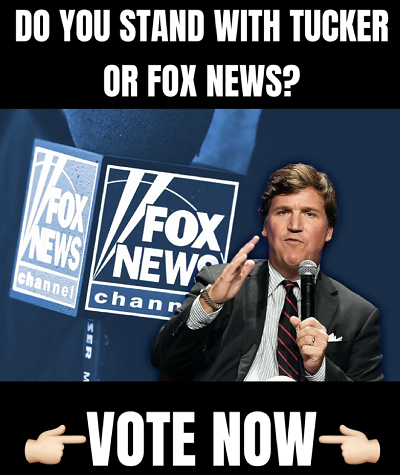 Key factors contributing to the current heightened threat environment include:
The proliferation of false or misleading narratives, which sow discord or undermine public trust in U.S. government institutions:

For example, there is widespread online proliferation of false or misleading narratives regarding unsubstantiated widespread election fraud and COVID-19. Grievances associated with these themes inspired violent extremist attacks during 2021.
A North Carolina father, who is running for a state office as a Republican, made the news this week following a speech he gave blasting the teaching of Critical Race Theory during a school board meeting.
Brian Echevarria, appeared at a Cabarrus County School Board meeting on Monday to denounce CRT, which he called a 'big fat lie' and a 'discrimination revolution.'
As a father and concerned citizen – I worry everyday about what's being taught in our school systems. There's no place in our school system for CRT!https://t.co/7blJiDBPMG

— Brian Echevarria (@BrianEchNC) February 18, 2022
'I'm biracial, I'm bilingual, I'm multicultural. The fact is, in America, in North Carolina, I can do anything I want and I teach that to my children,' Echevarria said.
'And the person who tells my pecan-color kids that they're oppressed, based on the color of their skin, would be absolutely wrong and absolutely at war with me.'
"Then here comes the left telling them that they're not dynamic. They can't be. You're black. You can't do [it], and I think we're all just tired of it."
He said no school administrators or curriculum had the right to call him or his children "oppressed" based on the color of their skin.
The school board in North Carolina successfully passed a nondiscrimination resolution to cut off the teachings of critical race theory with "overwhelming support," Echevarria mentioned.
Echevarria then pointed out that parents are "the most powerful group in the country" who are "taking back the wheel" to drive policy changes nationwide.
"We're taking back the wheel from government officials, from radical leftist, the media," he said. "The fact is … every policy is a parenting issue…when you talk about CRT, when you talk about the taking away of liberties with mask mandates. That's a parenting issue because we're all wanting the world to be a great place for our children."
He added that parents are "coming together in thought, not skin color."
"[Parents are] seeing how [CRT] affect[s] our homes, the confidence of our children, the way they interact in the world they're going to live in, and we're taking back that wheel. We're saying we're going to live a life that we work for and provide a better one for our children. No one's messing it up," Echevarria concluded.
"Now obviously, we had to take the wheel back for the mask, but we're taking the wheel back from Washington, all the way to Raleigh, and into our local school board," Echevarria continued, referencing N.C.'s capital city.
"Because CRT, all of that, the parents don't want it. It's a big, fat lie. If you believe in CRT, I want to tell you you're a liar, because that means you look at your black neighbor and say that they're oppressed, and you look at your white neighbor and say that they're evil, regardless of the experience that you've had with them. And we're not going to do that," he said.
"The parents in the United States of America, right here in North Carolina and Cabarrus County, we know that's not true, because we believe the lives we live. The fact is I've been a business owner right here in North Carolina, and I deal with white people, black people, Hispanic people. My children deal with everybody."
"The racism is only happening at the government level and on the media. The fact is you have racists, and you can't even find them hardly — you just hear the stories about them."
Echevarria then switched his focus away from CRT and toward the wider trend of left-wing radicalism being injected into schools by specifically zeroing in on radical transgender ideology.
"I have an 8-year-old daughter who is absolutely dynamic, who can do anything athletically, intellectually, spiritually and emotionally. She is a dynamo, and I don't want a man swimming against her in the pool. The fact is I don't want her playing against boys in soccer. I don't even let my sons rough her up. Do you think I'm going to let your son rough her up?" he said.
"This is what we're talking about, policy going back to the parents because if you think people who love America aren't willing to fight for it, you haven't met parents yet. Because I'm telling you, parents will go further down any street than anyone who loves their country alone.
He concluded: My name is Brian Echevarria. I thank you for your service, and we're taking back the wheel."
This story was syndicated with permission from Eric Thompson – Trending Politics
This story syndicated with permission from Eric Thompson, Author at Trending Politics
Notice: This article may contain commentary that reflects the author's opinion.
---


Calling All Americans! Patriot Fetch is Conservative Breaking News Headlines every day, all day. Go to PatriotFetch homepage for daily Conservative news or look below for the next hot story!