Far left-leaning media outlets are speaking with a spokesperson who has deflected so many questions that it is becoming an issue for her in Washington D.C., yet are courting her to potentially join their broadcast team anyway.
Yes, Jenn,' I'll circle back', Psaki, the "White House press secretary has reportedly been shopping around in recent weeks for a job with a national left-leaning news network.
A former deputy communications director for the Obama administration and CNN commentator, Psaki is being "feverishly courted" by CNN and MSNBC to bolster their failing ratings, Puck reported Wednesday.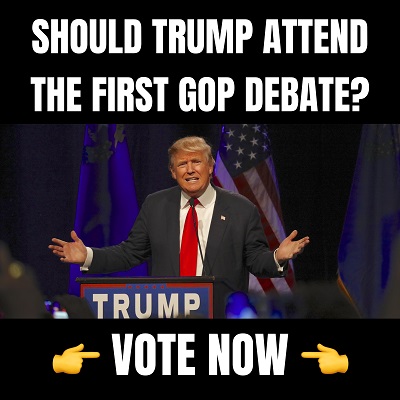 'I'll circle back': Psaki's non-answers become a 'growing frustration'
Psaki in one of her many blunders was caught on a hot mic calling her own statement ridiculous
CNN and MSNBC have reportedly both traveled to Washington, DC, in recent weeks to pitch Psaki on leaving the impossible job of defending Joe Biden's failing presidency towards a lucrative job with their news organizations.
With ratings plummeting at both networks, the discussions have probably included offers for Psaki to assume a prominent role in their schedules hoping she would quickly boost their rating and become the next star in network news.
Puck news is asking Is Jen Psaki the Next Rachel Maddow?
Biden's spokesperson, who plans to leave the White House this year, is being feverishly courted by CNN and MSNBC, among others. And Psaki has ambitions to become a marquee star.
Psaki intends to leave the White House at some point this year and, according to sources familiar with her thinking, intends to go into television news—not as a contributor, but as a host. Her lunch meetings with the CNN and MSNBC executives, which also included her agent Jay Sures, were the opening salvo in what is likely to be a long effort by several networks to court the woman who could potentially become the next big star in television news. ABC News and CBS News have also expressed interest in Psaki, sources familiar with the matter told me. (Representatives for CNN and MSNBC declined comment; representatives for ABC News and CBS News did not respond to a request for comment.)
The discussions with CNN and MSNBC are in early stages, which means that the contours of Psaki's television career are still taking shape. But sources familiar with these early conversations say there could be a natural progression from Psaki's role in the briefing room to her job as cable news host. (Too-obvious ideas for show titles include The Brief with Jen Psaki.) After all, her current role requires her to explain complicated matters of politics and policy and debunk falsehoods—which is not dissimilar from the job Maddow has created for herself at 9 p.m., where she typically punctures G.O.P. talking points and spends entire segments circuitously arriving at a point.
According to the report, there is hope that Psaki could possibly take over Rachel Maddow's show on MSNBC due to their lack of talent. Maddow is expected to depart the MSNBC lineup in the near future, which Puck described as a "near-existential crisis" for MSNBC.
"Maddow's current month-long hiatus has resulted in a 25-percent rating drop in total viewers (and the coveted 25-to-54-year-old demo), and dragged down the rest of primetime," the report read.
A new poll conducted by The Gallup and the Knight Foundation found that among Democrats ages 18-34, only 24 percent say they pay attention to the news now that Trump has left the White House, down from 70 percent in November of 2020.
The Hill, Washington Post, New York Times, Politico, Wall Street Journal, CNN, and Vox Media have lost a large percentage of monthly unique visitors since Trump led the nation, according to Comscore data cited by the Journal.
Politico's readership has reportedly declined the greatest amount at 48 percent. The Post's page views are reportedly fewer by 28 percent, followed by the Times at 15 percent, then the Journal and Vox Media at nine percent.
Even if Jenn Psaki agrees to read news teleprompters on a CNN or MSNBC broadcast, instead of a Rachel Maddow, the far-left audiences have already moved.
The industry learned the hard way that former President Donald J. Trump was the best thing that ever happened for their industry as a whole
Maybe if Trump wins in 2024, some of their audience will return as they resume attacking Mr.Trump again 24 hours a day.
By: Eric Thompson, editor of Eric Thompson Show.
This story syndicated with permission from Eric Thompson, Author at Trending Politics
Notice: This article may contain commentary that reflects the author's opinion.
---


Calling All Americans! Patriot Fetch is Conservative Breaking News Headlines every day, all day. Go to PatriotFetch homepage for daily Conservative news or look below for the next hot story!