As COVID was first discovered in China, progressive politicians from New York to California downplayed the risk, asking their constituents to continue living their normal lives. These actions actually lead to the increased spread of COVID-19 through the tens of millions of residents entrusted to them.
In one of the most egregious errors committed by a politician, former New York Gov. Andrew Cuomo ordered infected senior citizens to be moved into assisted care facilities, which had zero recorded cases of the virus. As a result, hundreds of the residents were also infected, leading to a spike in deaths.
In a new state audit conducted by state comptroller Thomas DiNapoli, he claims the Department of Health "misled the public" about nursing home deaths during the pandemic to fit a "narrative." Under former New York Gov. Andrew Cuomo, the state's health agency reportedly undercounted at least 4,100 COVID-related nursing home deaths.
The 58-page report said the New York Department of Health "was not transparent in its reporting of COVID-19 deaths at nursing homes."
"While the Department's duty is to act solely to promote public health, we determined that, rather than providing accurate and reliable information during a public health emergency, the Department instead conformed its presentation to the Executive's narrative, often presenting data in a manner that misled the public," the report stated.
"Whether due to the poor-quality data that it was collecting initially or, later, a deliberate decision, for certain periods during the pandemic, the Department understated the number of deaths at nursing homes by as much as 50%," the report declared.
Nearly 14,000 people died in nursing homes due to COVID-19 between March 2020 and May 2021, according to the audit.
The report also stated, "Persistent underinvestment in public health over the last decade may have limited the Department's ability to prepare and respond in the most effective way."
DiNapoli said in a statement, "The pandemic was devastating and deadly for New Yorkers living in nursing homes. Families have a right to know if their loved one's COVID-19 death was counted, but many still don't have answers from the state Department of Health."
"Our audit findings are extremely troubling," DiNapoli said. "The public was misled by those at the highest level of state government through distortion and suppression of the facts when New Yorkers deserved the truth."
The report found that the New York Department of Health failed to meet federal directives to inspect for infection control problems, reporting on only 20% of facilities between March and May 2020 – compared to over 90% for other states.
Cuomo's spokesperson Rich Azzopardi tried to refute the audit's findings.
"As the number of out-of-facility deaths were reported last January this is not news, however, what is peculiar is the Comptroller's release of this audit now — but no one has ever accused him of being above politics," Azzopardi said.
New York State Attorney General Letitia James said the audit supported her own January 2021 investigation into allegations of the Cuomo administration undercounting COVID nursing home deaths.
"This audit affirms many of the findings that we uncovered last year about the state's response to COVID, most notably that DOH and the former governor undercounted the number of deaths in nursing homes by as much as 50%," James said in a statement. "I am grateful to Comptroller DiNapoli for bringing much needed transparency to this critical issue. My office will continue to monitor nursing home conditions and ensure the safety of our most vulnerable residents. If anyone has concerns about nursing home conditions, I urge them to contact my office."
In August 2020, Cuomo told the public to "look at the basic facts on where New York is versus other states." The incompetent and dirty ex-governor bragged at the time, "You look at where New York is as a percentage of nursing home deaths. It's all the way at the bottom of the list of states."
In February 2021, Cuomo proclaimed that he "fully reported" deaths and blamed nursing home staff for spreading COVID-19. During the same period though, Cuomo's top aide privately told Democratic lawmakers that his administration took months to release data on COVID nursing home death because they "froze" in fear that the data was "going to be used against us."
"Basically, we froze because then we were in a position where we weren't sure if what we were going to give to the Department of Justice or what we give to you guys and what we start saying was going to be used against us, and we weren't sure if there was going to be an investigation," Melissa DeRosa told state Democratic leaders, according to the New York Post.
Recently Cuomo resigned in shame following sexual harassment allegations, against him, being brought by eleven women.
In spite of this report, the eleven women claiming he sexually harassed him, there are rumors that Cuomo might run again for the NY governor's mansion.
If he does and loses, shame in him, but if he wins, shame on the voters in New York state.
By: Eric Thompson, editor of Eric Thompson Show.
This story syndicated with permission from Eric Thompson, Author at Trending Politics
Notice: This article may contain commentary that reflects the author's opinion.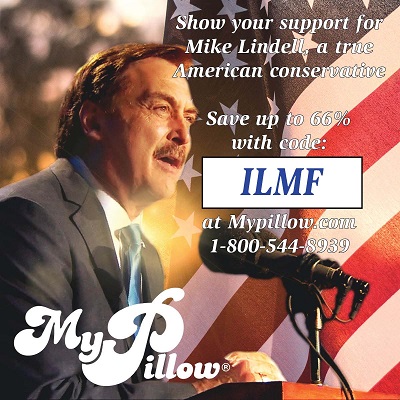 My Pillow Coupon Code = ILMF
Tap Here and Use It!
---


Calling All Americans! Patriot Fetch is Conservative Breaking News Headlines every day, all day. Go to PatriotFetch homepage for daily Conservative news or look below for the next hot story!