In an interesting turn of events, more and more far leftists are starting to worry about a potential President Donald J. Trump second term, starting on January 20th, 2025.
Things looked promising, at first, for the globalists who pushed former Vice-President Biden into running for the Oval Office in 2020. Since being elected though, the incoherent Biden has spent only part-time in the White House, and part-time at home in Deleware.
Those chosen to run the various administrative departments for the White House, including the Department of Homeland Security, have been unabatedly wreaking havoc on existing U.S. immigration and other laws, leading to millions of illegal aliens crossing America's southern border during Biden's first year in office.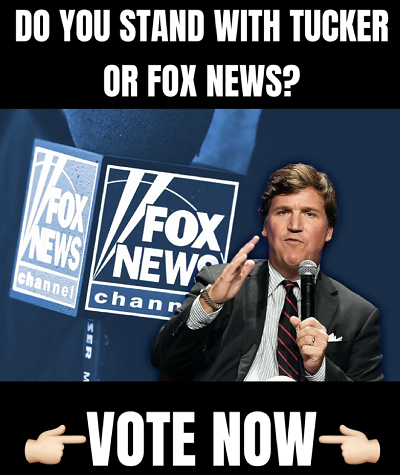 The flow is expected to increase as DHS Secretary Alejandro Mayorka's team just pushed out an invitation for feedback on a plan to dramatically increase the number of "economic migrants", not covered in the asylum process.
This new directive, if approved, would classify migrants who get to the border, claiming to not have a state (nation) to return to, as stateless, allowing them through the border for work.
Many who voted for Joe are seeing his campaign promises fail, leading the nation into record inflation and supply issues. These voters' change of hearts are showing up in the polling resulting in a probable "Red Wave" for the GOP, starting with the mid-term elections in November 2022.
Two top Democratic strategists, in an exhaustive deep dive, breakdown how Donald Trump could have a chance in 24:
THE NEW POLITICS OF EVASION: HOW IGNORING SWING VOTERS COULD REOPEN THE DOOR FOR DONALD TRUMP AND THREATEN AMERICAN DEMOCRACY
In their paper, they are resoundingly, and desperately sounding the alarm that a 2024 win by Donald Trump "may well have catastrophic consequences" for the United States and the world.
"The party's first duty is to protect democracy by winning the next presidential election, and every other consideration, however worthy, must yield to this overriding necessity," said the two authors, William Galston and Elaine Kamarck, both of whom work at the Brookings Institution.
The duo, through the paper, is in denial that American voters are increasingly against President Joe Biden's policy of inviting a record wave of wealth-shifting illegal migrants, visa workers, and legal immigrants.
They argue that the voters are instead more sympathetic to the plight of resident illegals: "Most Americans favor both humane treatment for immigrants, including a path to citizenship for Deferred Action for Childhood Arrivals (DACA) recipients or DREAMers and other longtime residents."
Mark Krikorian, the director of the Center for Immigration Studies, has a much different take on the findings of the two progressive writers: "That's hilarious," he responded, "They're saying that everything has to be sacrificed to the goal of stopping Trump [in 2024] — except adopting any of the [immigration] policy positions that attracted voters!"
Krikorian continued:
For [Democrats] like this, there can't be any legitimate [public] concern about immigration, so they pathologize it by saying it is "The usual kind of bitter clingers to their guns and Bibles and immigration and xenophobia."
The fact is that our leadership classes, both right and left, just are unwilling to give an inch on immigration. If they had just got rid of the visa lottery 10 years ago, we might not be in this pickle because it would have demonstrated a certain amount of solidarity with disaffected members of the public.
It would have signaled that the [the leaders] were listening and yet they're doubling and tripling down. When [Joe] Biden got elected, they introduced the most radical immigration bill …  So yeah, I don't think they've learned anything. Maybe it'll take an electoral annihilation in November for them to learn.
But the Republican mass-migration crowd may actually be emboldened by victories across the board in November [2022] into thinking they can now get away with [more] guestworker plans.
Immigration is not merely a "cultural" issue, as the two authors insist.
The authors do admit that Democrat elites do not want to recognize the easy-migration/cheap-labor policies that are powering Trump's return to power in 2025:
We fear that the Democratic Party is not positioning itself to fulfill this duty [of defeating Trump in 2024] … it has barely begun to develop an agenda on cultural issues that a majority of Americans can support. This triple failure is what we call the new politics of evasion.
Yet Galston and Kamarck insist that "there is no greater cause … [Democrats should be] subordinating everything else to this goal.
Well, the 2022 and 2024 elections could have profound and irreversible effects on the future of the nation.
If the Democratic establishment, including the corporate news networks, entertainment industries, and big tech giants, are able to sway the voters to keep them in power, in spite of Biden's failing presidency, another 10 plus million illegal aliens will enter and probably with pathways to citizenship in place.
If so, we are probably looking at a Venezuela part two in the not-so-distant future.
By: Eric Thompson, editor of Eric Thompson Show.
This story syndicated with permission from Eric Thompson, Author at Trending Politics
Notice: This article may contain commentary that reflects the author's opinion.
---


Calling All Americans! Patriot Fetch is Conservative Breaking News Headlines every day, all day. Go to PatriotFetch homepage for daily Conservative news or look below for the next hot story!