As soon as you think you have seen the last of the man reportedly behind the research and development of COVID, you have to think again, because he just keeps coming back, usually appearing on one of our electronic devices' screens.
Back on January 17th, 2022, the man, the National Institute of Allergy and Infectious Diseases director Dr. Anthony Fauci, spoke several times at the kick-off of the World Economic Forum, the promoters of the Great Reset. This is the group that publicly admits they used the COVID pandemic to kick off their multi-year plan to reset nations worldwide into one big happy Utopian global family.
One of the meetings was a Zoom conference call discussing the emergence of the Omicron variant – and the reintroduction of national lockdowns travel bans and quarantines.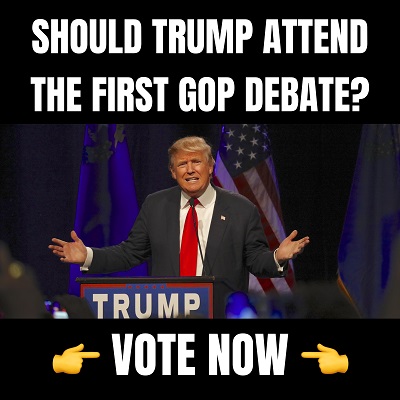 Fauci joined "experts" and leaders to find out the possible scenarios for COVID in 2022 and beyond.
When asked how the world should move forwards it dealing with COVID, he replied:
Anthony Fauci @NIAIDNews closes the session by stressing the importance of togetherness as we continue to fight COVID-19 in 2022.

'If we all pull together as a society, we would be much, much better off.'

Watch #DavosAgenda here: https://t.co/fBu8YouXFI pic.twitter.com/A1kDXchhuQ

— World Economic Forum (@wef) January 17, 2022
Last Sunday, Dr. Anthony Fauci said Sunday on ABC's "This Week" that new variants of COVID could cause America to reinstitute some restrictions.
Discussing the new BA.2 variant of COVID, Fauci said:
"It has a degree of transmission advantage over the original Omicron. Not a multi-fold advantage. It's about 50 to 60% or so more transmissible. It means over time. It might take over as the dominant variant. Throughout the world, it's about 80 plus percent, 85% of the isolate. In the United States, it's still around 30%."
"Clearly, throughout the world it's about 80-plus percent, 85% of the isolate. In the United States, it's still somewhere around 30%.
"So it does have an increased transmission capability. However, when you look at the cases, they do not appear to be any more severe and they do not appear to evade immune responses either from vaccines or prior infection.
"So the bottom line is we likely will see an uptick in cases as we've seen in the European countries, particularly the UK, where … they have BA.2. They have a relaxation of some restrictions such as indoor masking and there's a waning of immunity.
"Hopefully, we won't see a surge. I don't think we will. The easiest way to prevent that is to continue to get people vaccinated. And for those who have been vaccinated, to continue to get them boosted."
Fauci said he did not see any reason to reimpose public health restrictions relaxed under a federal approach meant to focus on areas with pressure on hospital systems.
Anchor George Stephanopoulos said, "We've seen the relaxation of restrictions across the country. Any reason to reverse that?"
Fauci said, "I don't think so, George, not right now. I don't see us going back into any very strict kind of restrictions. You have to have the flexibility. Remember when the CDC came out with the modification of their metrics which led to the guidelines of what regions or counties in the country should have masking indoor, they made it clear as you pull back on restrictions if we do see a significant surge, particularly one that might result in increased hospitalizations, we have to be prepared to pivot and perhaps reinstitute some of those restrictions."
With the increasing changes of the GOP taking back the Congress, Dr, Fauci has recently discussed possibly retiring from the National Institute of Allergy and Infectious Diseases. If he does, I still expect him to continue working with the Great Reset group, needing to feel important and still be heard.
Senator Dr. Rand Paul (R-KY) has already announced that if the GOP takes back the U.S.Senate, he will be looking into Fauci's actions, calling him in front of his committee.
By: Eric Thompson, editor of Eric Thompson Show.
This story syndicated with permission from Eric Thompson, Author at Trending Politics
Notice: This article may contain commentary that reflects the author's opinion.
---


Calling All Americans! Patriot Fetch is Conservative Breaking News Headlines every day, all day. Go to PatriotFetch homepage for daily Conservative news or look below for the next hot story!