To this day, the world's top scientists are unable to confirm exactly how the Covid-19 virus evolved. The most prominent theory has been that it transferred from animals to humans naturally because of the unnaturally close proximity of bats and numerous exotic species in wet markets in Wuhan.
Others have speculated a more sinister, man-made cause.
But emerging evidence suggests that the American 'face of Covid' Dr Anthony Fauci purposefully downplayed theories that Covid could have been produced in a lab, and that he had helped a viral biologist secure millions in funding to study bats.
Vanity Fair sieved through thousands of leaked documents relating to the early stages of Covid's evolution and claims it uncovered shocking evidence that Fauci approval of Peter Daszak help to fund his non-profit organization EcoHealth Alliance to develop the Covid-19 virus in a lab in Wuhan.
Fauci's agency issued the group with a $3.7 million grant which was allegedly used for research which Vanity Fair states Daszak knew was "risky".
According to the magazine, Fauci also attempted to destroy documents which gave detailed analysis about the early stages of Covid's evolution.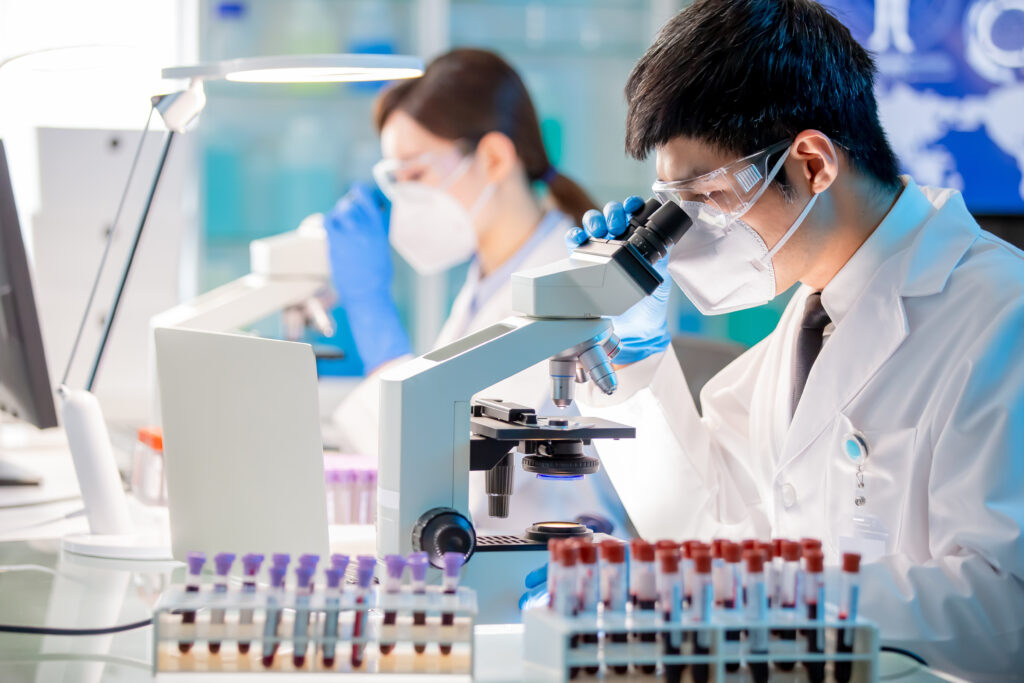 Jesse D. Bloom, an evolutionary biologist who specializes in how viruses evolve, "sent the draft of a scientific paper he'd written to Dr. Anthony Fauci".
The document contained "sensitive revelations" about the National Institutes of Health (NIH), which Fauci heads, and he shared it with Fauci in the interest of transparency.
Bloom's papers suggests that "a number of early SARS-CoV-2 genomic sequences mentioned in a published paper from China had somehow vanished without a trace.
"Bloom established that the NIH itself had deleted the sequences from its own archive at the request of researchers in Wuhan," said Vanity Fair's report.
He reiterated that the genetic sequences were vital in establishing how Covid-19 initially evolved and China's apparent reluctancy for that information to break out could indicate that they have something to hide and that "the Chinese government was trying to cover-up evidence about the early spread of Covid".
Bloom proceeded to confront Fauci and a handful of leading NIH scientists and 'outsiders' for a fair and balanced discussion in a Zoom meeting, during which the transcripts show the NIH associates becoming increasingly defensive.
NIH biologist Kristian Andersen said that if Chinese scientists had deleted the information, then it was "unethical for Bloom to analyze them further".
He went on to say that there "was nothing unusual about the early genomic sequences in Wuhan," which gave way to a heated debate between Andersen and outside scientist Rasmus Nielsen.
Fauci intersected the discussion, "objecting to the preprint's description of Chinese scientists "surreptitiously" deleting the sequences", said Vanity Fair. According to the magazine, Fauci went on to say:
"The word was loaded and the reason they'd asked for the deletions was unknown."
Fauci gets Confronted LIVE on Air for LIES about COVID Origins – Corporate Media is FINALLY Turning on Him! pic.twitter.com/vxxFwiUZDD

— Benny (@bennyjohnson) March 31, 2022
Fauci's agency's $3.7 million grant for Daszak's research was met with wary criticism in May 2016 by the NIH, and when Daszak published his first report, he indicated to scientists he wanted to:
"Create an infectious clone of Middle East Respiratory Syndrome (MERS)' despite the 'Obama administration imposed moratorium on new federal funding for research that could make influenza, MERS, or SARS viruses more virulent or transmissible".
The NIH officially responded to Daszak enquiring where the research would take place:
"Can you clarify where the work with the chimeric viruses will actually be performed?", it said.
A reply came two weeks later, apologizing for a mistake in the original document and confirming that the "risky" research would take place in Wuhan, China.
"You are correct to identify a mistake in our letter. UNC has no oversight of the chimera work, all of which will be conducted at the Wuhan Institute of Virology".
The NIH proceeded to accept Daszak's proposal, giving the go-ahead for the research provided both parties agree to "mutual transparency" and that "concerning developments involving the lab-constructed viruses" would be disclosed.
This story syndicated with permission from My Patriot Post
Notice: This article may contain commentary that reflects the author's opinion.

My Pillow Coupon Code = ILMF
Tap Here and Use It!
---


Calling All Americans! Patriot Fetch is Conservative Breaking News Headlines every day, all day. Go to PatriotFetch homepage for daily Conservative news or look below for the next hot story!