A "disinformation expert" who said criticizers of 'race theory' lessons in schools are pushing "disinformation for profit" is Biden's new spin doctor.
Nina Jankowicz, who made a name for herself giving speeches about 'disinformation' across Eastern Europe, was hired last month and now leads a Homeland Security working group which focuses on 'fake news' and the circulation of falsehoods for political purposes.
Her obvious political bias has sparked fury among Republican groups, with the Republican National Committee's 'Ministry of Truth' pointing out that when the Dems talk about 'disinformation', what they really mean is "any speech we don't like".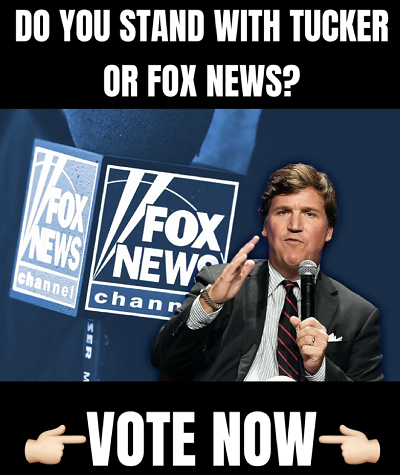 Clips from 2001 have emerged of Jankowicz taking part in a public discussion at The City Club of Cleveland about 'critical race theory' [CRT]. During her speech, Jankowicz dismisses the public's concerns about the politicization of American classrooms.
Critical race theory is a blanket term to describe lessons or classes in school which aim to indoctrinate students with various left-wing political views about race – including that all white Americans have 'white privilege' and that the USA is run by racist establishments and societies.
While Dems say these classes are designed to promote a more equal country, critics say they are damaging, and contribute to the false notion that everyone is either a victim or a suppressor, encouraging young people to believe they are destined for failure if they aren't white.
During the discussion in Cleveland, Jankowicz accused Republicans who criticize CRT of being "dis-informers" who are distributing falsehoods about left-wing propaganda in schools to make money:
"You're absolutely right that Critical Race Theory has become one of those hot-button issues that the Republicans and other disinformers, who are engaged in disinformation for profit", she said in response to a concern raised by a member of the audience.
 "Frankly – there are plenty of media outlets that are making money off this too – have seized on," said the 33-year-old author of 'How To Lose The Information War'.
"And I live in Virginia, and in Loudoun County that's one of the areas where people have really honed in on this topic.
"But it's no different than any of the other hot-button issues that have allowed disinformation to flourish.
"It's weaponizing people's emotion."
Nina Jankowicz from the Nonpartisan Ministry of Truth –

"Critical race theory has become one of those hot button issues that the Republicans and other disinformers have seized on." pic.twitter.com/COjZCtcYKE

— Maze (@mazemoore) May 3, 2022
Supposedly now working from a politically neutral stand-point, Republicans have pointed out that Jankowicz clearly has always had quite pronounced political leanings and was guilty of circulating disinformation herself:
In 2020, she posted a Tweet about Hunter Biden's laptop scandal, seemingly accusing Trump of being swayed by Russian influence:
"Back on the 'laptop from hell,' apparently – Biden notes 50 former natsec officials and 5 former CIA heads that believe the laptop is a Russian influence op," she Tweeted in 2020.
"Trump says 'Russia, Russia, Russia."
The Dis-info chief later defended the Tweets, excusing them as being part of "live-tweeting" about events as they happened.
Towards the start of the Covid-19 pandemic in 2020, Jankowicz was very politically vocal about forced restrictions, Tweeting:
"Our country might be too… um, free spirited? to comply with social distancing recommendations unless they're forced upon us. 
"So force away! Lock us down. People are not taking this seriously."
Prior to Trump's election in 2016, the supposedly politically un-biased Jankowicz Tweeted that if Trump should win the election, it would "empower ISIS".
Go figure.
The Dept of Homeland Security has created a Disinformation Governance Board & it's MADNESS they put Nina Jankowicz a disinfo spreader in charge
She attacked The Post's true & accurate reporting of Hunter Biden's laptop.
Now we have a Marxist singing propaganda as a Disney tune pic.twitter.com/oAfHXdry0h

— poetWOAgun (@poetWOAgun) April 29, 2022
Bizarrely, Jankowicz also seems to enjoy posting wacky songs on TikTok about Harry Potter having sex with a ghost in the bathroom and: "Information laundering is really quite ferocious. It's when a huckster takes some lies and makes them sound precocious," to the tune of Mary Poppin's 'Supercalifragilisticexpialidocious'.
This story syndicated with permission from Jo Marney, Author at Trending Politics
Notice: This article may contain commentary that reflects the author's opinion.
---


Calling All Americans! Patriot Fetch is Conservative Breaking News Headlines every day, all day. Go to PatriotFetch homepage for daily Conservative news or look below for the next hot story!