At the false-statement trial of Democratic attorney Michael Sussmann, jurors saw conflicting evidence about whether the lawyer was acting on behalf of Hillary Clinton's campaign when he approached the FBI weeks before the 2016 presidential election with evidence of an alleged covert computer link between then-candidate Donald Trump and Russia.
WATCH VIDEO:
The jury was shown by prosecutors for special counsel John Durham, that Sussmann billed the Clinton campaign for computer thumb drives purchased days before he delivered two such drives to FBI general counsel James Baker while making a presentation about the potential server links.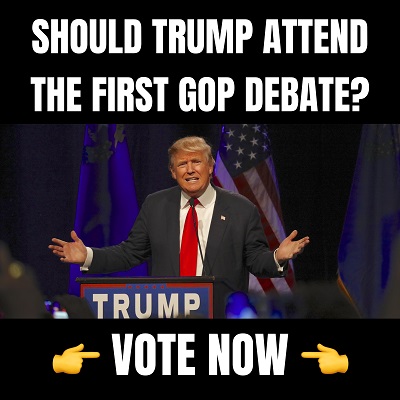 By saying he wasn't acting on behalf of a client when he met Baker at FBI headquarters in Washington to alert the Bureau to the alleged computer traffic, the single criminal charge in the case against Sussmann accuses him of lying.
An entry on Sussmann's expense reports on Sept. 13, 2016, six days before his meeting with Baker, reflects a $58.56 billed to the Clinton campaign for thumb drives, per report.
However, he bought multiple thumb drives that day, according to a receipt from a Staples store near Sussmann's office in downtown Washington, D.C., raising the possibility that some were billed to the campaign and others were not.
Sussmann's defense pointed to another expense submission explicitly linked to his Sept. 19 meeting at the FBI: $28.00 for taxi fares that day. Those fares were charged to a generic business development account at his then-law firm, Perkins Coie.
Defense attorney Michael Bosworth pointed out that "it's not billed to Hillary for America."
Michael Keilty, an assistant special counsel, showed jurors an email Sussmann sent to an assistant on Sept. 20, instructing her to record four-and-a-half hours of work for the Clinton campaign the previous day for "work on written materials; other work and multiple telephone conferences regarding confidential project."
Another email was shown by Keilty, which Sussmann sent two days before the November election, asking that 3.3 hours of work be recorded for the Clinton campaign on Sept. 19 for "work and comms regarding confidential project." Whether the latter entry was supposed to replace the former or supplement it, it was not clear.
Sussmann's attorneys have not indicated publicly whether he plans to take the stand, while the defense appears to be nearing a decision about whether to call Sussmann to testify in his own defense.
As previously reported:
Special Counsel John Durham provided a "discovery update" to the court in the Michael Sussman case yesterday. In the filing, in which he requested leeway in discovery, Durham disclosed that there may be more charges coming for Sussman.
Michael Sussman was charged with giving false statements to the FBI in relation to the Alpha bank-Trump hoax, but Durham states that the "Government also maintains an active, ongoing criminal investigation of" Sussmann's conduct.
Catherine Herridge, of CBS tweeted:
#Durham confirms "active, ongoing criminal investigation of the defendant's conduct (Sussmann) + other matters." Dozens of interviews including former senior FBI + member Clinton campaign. Note: Important who Durham has NOT interviewed, may reflect legal status. @RobLegare pic.twitter.com/tDAucqKVfX

— Catherine Herridge (@CBS_Herridge) January 25, 2022
Of particular interest is that Durham has been obtaining information from a variety of sources, including Perkins Coie, the Hillary Clinton Campaign, and former DNC/Clinton lawyer Mark Elias.
TechnoFog, a writer on Substack, goes further in unpacking the Durham filing explaining that Durham has secured and enormous amount of grand jury testimony and documents:
Now, to the evidence. Durham and his team have secured grand jury testimony from:

Former Perkins Coie partner, and DNC/Hillary Clinton lawyer Marc Elias.
Former FBI General Counsel James Baker
Current CIA employees

Durham and his team have completed interviews of the following individuals:

Former FBI General Counsel James Baker
More than 24 other current and former FBI employees.
Current and former employees of the CIA and DARPA.
12 Employees of the "internet companies" referenced in the Sussmann indictment.
The former chairman of DNC/Clinton law firm Perkins Coie.
A former employee of the Clinton campaign.
Current and former employees of Georgia Tech (involved in the Alfa Hoax).
An employee of "Tech Executive-1" – aka Rodney Joffe, a Sussmann client who assisted with the Alfa Bank hoax.

Still, there is more. Durham has obtained records/documents from:

The Hillary Clinton Campaign
Perkins Coie
Hillary for America
Fusion GPS
A PR Firm that advised Perkins Coie regarding public statements about Sussmann's meeting with James Baker.
Phone logs for numerous current and former FBI employees.
"a classified memorandum and related reports of interviews pertaining to a criminal investigation previously conducted by the U.S. Department of Justice regarding a potential leak of classified information"
He also has secured nearly 400 e-mails between the FBI and Perkins Coie from January 2016 through June 2017.

Durham also reports that his team learned in January of 2022 that the former FBI General Counsel to whom Sussman made his false statements (James Baker) had two cellphones which were in the custody of the DOJ Inspector General. Durham's team is now analyzing the content of those phones. There was no explanation on where the DOJ had been hiding those phones all this time.

The fact that Marc Elias testified before the grand jury is also causing some to take notice. Elias is the lawyer that raged through the swing states prior to the 2020 election, filing lawsuits that illegaly changed many election laws in the name of "Covid Safety".

As Techno Fog put it:

"While we expected some grand jury testimony, the fact that Mark Elias, the DNC/Clinton lawyer, was before a grand jury is certainly newsworthy. It's possible that Elias's testimony was limited to Sussmann's involvement in the Alfa Bank hoax. As we previously noted, the Sussmann indictment provided that Durham obtained e-mails between Elias and Sussmann regarding the Alfa Bank allegations."
This story syndicated with permission from Frank at TrendingViews.com
This story syndicated with permission from Frank at TrendingViews.com
Notice: This article may contain commentary that reflects the author's opinion.
---


Calling All Americans! Patriot Fetch is Conservative Breaking News Headlines every day, all day. Go to PatriotFetch homepage for daily Conservative news or look below for the next hot story!