I remember the assassination attempt on President Ronald Reagan like it was yesterday.
A man named John Hinckley Jr., in a desperate attempt to impress a young actress named Jodie Foster, shot Reagan, puncturing a lung and breaking a rib. One of the bullets also permanently paralyzed White House press secretary James Brady.
BREAKING: John Hinckley Jr., who shot President Reagan in 1981, will be freed from psychiatric supervision this month. https://t.co/QBaT8LrAdf

— CBS News (@CBSNews) June 1, 2022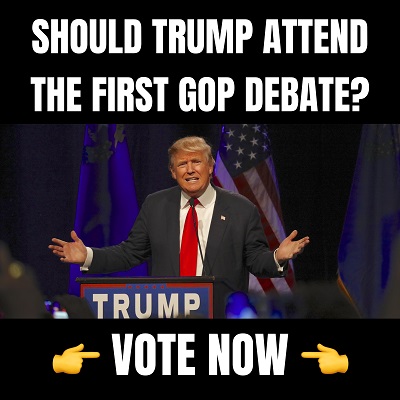 Brady survived, but his death in 2014 was ruled a homicide from the 1981 shooting.
Hinckley is now being granted his unconditional release. Per the New York Post:
John Hinckley Jr., the man who shot President Ronald Reagan in 1981, is celebrating his upcoming release from court restrictions.
After a federal judge on Wednesday confirmed Hinckley's unconditional release on June 15, the would-be assassin took to Twitter to thank his supporters. 
"A big thank you to everyone who helped me get my unconditional release," Hinckley wrote.
"What a long strange trip it has been. Now it's time to rock and roll," he concluded
Hold up, wait. The man who shot Ronald Reagan is being released, and he has Twitter supporters? Long, strange trip would be a correct way of putting it.
As strange as a presidential assassin being released from prison? Not sure about that. Apparently Hinckley fancies himself a singer/songwriter. Thanks YouTube!
He likely was referencing his upcoming Brooklyn concert appearances. Hinckley, an aspiring singer-songwriter, has been uploading his music to YouTube, where he has over 27,000 subscribers. 
Market Hotel, the venue hosting Hinckley in July, has faced backlash for inflammatory comments about the assassination attempt.
"Hinckley didn't f— up a billionth as many lives as the Reagan admin did," Market Hotel wrote in a now-deleted tweet. 
Wow, such fantastic folks at the Market Hotel. Also idiots, btw. Ronald Reagan saved this country. The Carter administration had sunk the United States into the worst economic crisis since the Great Depression. Millions were without jobs, gas and food was scarce. Inflation was at an all time high.
This is disgusting -plus the comments in this "article" defending this POS and wishing that he succeeded. Brooklyn's Market Hotel Defends John Hinckley Jr. Booking https://t.co/JFOXm4HC9r

— ChrisyBee (@RealChrisyb) April 12, 2022
Oh, that sounds a lot like a senile old man and his cast of idiots in the White House now. Definite similarities to be sure. Hopefully we have a man as great as Reagan waiting in the wings.
How despicable are the people at the Market Hotel? Book a crazy man that attempted to kill a president to play music, then talk crap about the now dead president, who happens to be perhaps the best of the last 50 years. Serious lib scumbags there.
Hinckley was 25 when, inspired by the Martin Scorsese film "Taxi Driver," he shot the newly elected Reagan in an attempt to impress actress Jodie Foster.
He was found not guilty by reason of insanity in 1982.
Hinckley was committed to St. Elizabeth's Hospital for over 34 years. He was released under certain restrictions in 2016, living with his mother in Williamsburg, Virginia, since then.
A federal judge granted Hinckley's unconditional release last September on the promise of good behavior, finding that his mental condition was "in full and sustained remission."
Ah, well he promised good behavior! I'm sure he will never so much as jaywalk again. After all, every criminal and crazy person that has promised to behave has behaved!
I'm not saying Hinckley doesn't deserve the benefit of the doubt. He served his time, but I wasn't aware severe mental conditions like his could be fixed. Apparently he just got better!
I'd be interested to see how Jodie Foster feels about all of this, and will update this story if and when she has anything to say.
In the meantime if anyone is in the New York area (can't imagine why you would be), how about skipping your stay at the Market Hotel? I don't think dirtbags like them deserve the money of decent Americans. I'm sure there is a Holiday Inn around somewhere close.
This story syndicated with permission from robm, Author at Trending Politics
Notice: This article may contain commentary that reflects the author's opinion.
---


Calling All Americans! Patriot Fetch is Conservative Breaking News Headlines every day, all day. Go to PatriotFetch homepage for daily Conservative news or look below for the next hot story!