As our nation continues to plummet into a financial crisis, riddled with skyrocketing gas prices and mounting inflation, this administration continues to lie to the American people about "record manufacturing job growth".
#tenpercentjoe @JoeBiden Biden is lying about job growth. Prior to the pandemic Trump administration job growth was 6.7 million. Obamas was 11 million took two terms and it was after the historic low of the 2008 recession so he had nowhere to go but UP. #tenpercentjoe lies.

— Larry Levine (@larrymarklevine) October 29, 2020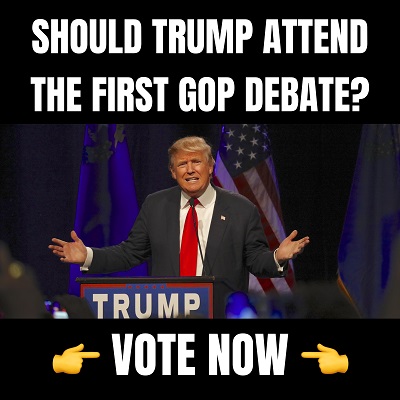 On Wednesday, Brian Deese, who is the director of the National Economic Council, appeared on Fox News alongside host Martha MacCallum on Wednesday, who grilled him over the continued mounting surge in inflation, during which he continued to rattle on about a fabricated increase of 545,000 new manufacturing jobs. The increase in manufacturing jobs simply does not exist.
Inflation reached 8.6% in May, the highest reading since December 1981. MacCallum Pressed Deese over the issue, noting that David Asman from Fox Business said, "what you have to do when inflation is in this situation is increase supply. You need to increase manufacturing. Why not do this?"
WH economic adviser Brian Deese talks about supply chain issues still causing price spikes with manufacturers.

Fox News anchor Martha MacCallum: "Why not lower corporate taxes to encourage companies to come to America and open here?" pic.twitter.com/xwFyu2obaB

— Justin Baragona (@justinbaragona) June 15, 2022
"Here's what we've seen over the last 15 months," Deese said. "545,000 new manufacturing jobs created in America. That's the fastest rate in 30 years. Companies investing and bringing production back to the United States, building more secure and resilient supply chains at rates that we haven't seen in a very long time." Martha MacCallum fired back, "How come that's not making a difference in inflation, Brian?
"Because you talk about stable and steady growth and your team talks about the transition to stable and steady growth, yet we've got 8.6% inflation, and you've got negative growth in the last GDP, and the projection for this quarter is .09%. "So, when do you expect us to see a meaningful change in inflation or in growth? Give us a rough idea, how many months? How many years?"  
During the interview, Deese continued to repeat his claim that manufacturing is rising to record levels. However, he did say that consumer prices remain high due to the nation's heavy reliance on Chinese semiconductors and called on Congress to pass legislation to lessen reliance on these foreign-made semiconductors. China's semiconductor industry is flourishing, even though this administration says it is making efforts to counter its growth, and this is raising concerns in Washington.
MacCallum, who was not accepting Deese's passive responses to her pressing inquires, continued questioning Deese for a believable answer and a resolution to the nation's astronomical inflation.  was not accepting of Deese's passive responses and continued to press Deese for an answer regarding a resolution for runaway inflation. "When do you expect to see 2% inflation? Will it take three months? Will it take a year? Will it take two years? What do your projections tell you?" 
Dees responded passively, "there's a lot of global uncertainty out there; we know that the price of oil and the price of gas at the pump are being affected by Putin's brutal war in Ukraine. But we also know if we take the kinds of steps that we're talking about, we will get to that process quickly."
He completely avoided answering Martha MacCallum's questions but continued to maintain the false claim that there was record job creation in manufacturing under Biden. According to the America First Policy Institute, these claims are entirely untrue. "Don't be fooled by cherrypicked statistics. Any 'expert' who claims this administration is creating unprecedented numbers of jobs needs to find a new job," said James Carter, who is the Director of the Center for American Prosperity at the America First Policy Institute.
"President Biden has merely presided over an employment rebound in the aftermath of the pandemic lockdowns.  The harsh truth is our country remains 1.2 million jobs short of its pre-pandemic peak and people's paychecks are not keeping up with skyrocketing prices due to inflation. Current leaders on the left are not our economic saviors. They are an economic disaster."
This story syndicated with permission from For the Love of News
Notice: This article may contain commentary that reflects the author's opinion.
---


Calling All Americans! Patriot Fetch is Conservative Breaking News Headlines every day, all day. Go to PatriotFetch homepage for daily Conservative news or look below for the next hot story!