There was a stunning development in the White House Wednesday! Joe Biden actually said something that made sense.
We all know instances where the ancient one is lucid, are actually few and far between, so it should be noted when it happens.
Sadly, he admitted what we all already knew! And it's not great news!!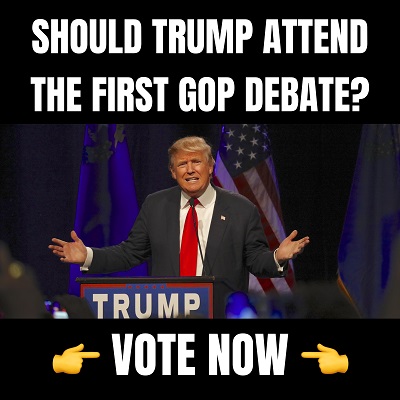 Per the New York Post:
President Biden acknowledged Wednesday that Americans would be feeling the pain from skyrocketing food and gas prices for some time to come Wednesday as consumer costs at the pump hit another new high.
"The idea we're going to be able to click a switch, bring down the cost of gasoline is not likely in the near term, nor is it with regard to food​,"​ the president told reporters following a White House event with baby formula manufacturers.
Ouch! I had hoped maybe Joe had found his baseball or some other good news! Nope! Guess we are all going to need to be prepared to get jabbed at the pump and the grocery store this summer.
Well, Joesph, I think we all already realized that. It is refreshing, however, to have you admit it, despite how unsettling that admission is.
That admission SHOULD be unsettling. This man, like it or not, is the leader of the country. To have the most powerful man in the world just throw his hands up is terrifying. This is what we are stuck with for at least 2 plus more years.
The throw-your-hands-up moment from Biden came one day after Treasury Secretary Janet Yellen acknowledged that she was wrong about inflation being a "transitory" problem despite the annual rate hitting highs not seen in 41 years.
"I was wrong then about the path that inflation would take," Yellen ​said in an interview with CNN on Tuesday. "As I mentioned, there have been unanticipated and large shocks to the economy that have boosted energy and food prices and supply bottlenecks that have affected our economy badly that I, at the time, didn't fully understand, but we recognize that now."
I can't count the times in the past year that I have read, seen, or heard conservative pundits and economists say inflation is and will be a growing problem, not transitory.
Why would the person IN CHARGE of the Treasury NOT KNOW?
This doesn't even mention how Secretary of Transportation Pete Buttigieg took a months-long paternity leave during the height of the supply chain crisis.
Oh, it should be noted, that Pete is married to a man. Neither of them physically bore a child, even if these wacky leftists claim it's possible. But go ahead Pete, take a taxpayer-funded vacation while the nation burns.
The Biden administration has finally said they "got it wrong" on inflation.

But they weren't "wrong" — they were LYING. pic.twitter.com/xd8uDqv5yK

— RNC Research (@RNCResearch) June 1, 2022
"We can't take immediate action, that I'm aware of yet, to figure out how we bring down the price of gasoline back to $3 a gallon, and we can't do that immediately with regard to food prices either," the president reiterated.
Well, Joe, I believe the former administration had a pretty good game plan for gas and food prices, but that would mean you'd have to admit what an abject, utter failure you and your ship of fools have been at every turn.
On a side note, while I'd welcome $3 a gallon of gas, you can shove that too. I want it back where it was when America was energy independent.
Sadly we are a ways away from a Republican White House in 2024, and potential fixes being put in place.
I guess all that is left to do is buy a bike? Grow a garden? Most importantly, vote in the midterms, and in 2024.
This story syndicated with permission from robm, Author at Trending Politics
Notice: This article may contain commentary that reflects the author's opinion.
---


Calling All Americans! Patriot Fetch is Conservative Breaking News Headlines every day, all day. Go to PatriotFetch homepage for daily Conservative news or look below for the next hot story!