Sometimes it's best to say the quiet part very quietly. Especially if you are in a high profile position. Even if you are reasonable, factually accurate, and fair and balanced, it doesn't matter. If the wacky, destructive leftists on Twitter decide to roast you, consider yourself roasted. And apologizing, whether you mean it or not, is essential.
When you tackle hot button lefty issues like January 6th, George Floyd, Covid, abortion, and such, if you get a paycheck from a sports team, television network, production company, etc, you'd better tread lightly.
America needs more coaches like Jack Del Rio and fewer like Steve Kerr!

— Nick Adams (@NickAdamsinUSA) June 8, 2022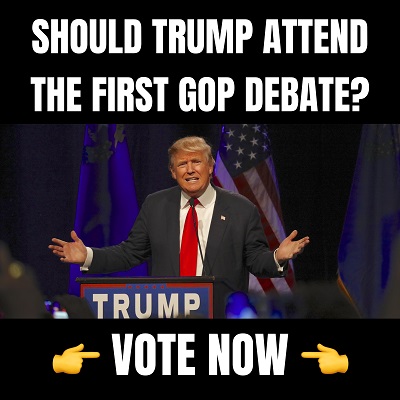 This week, an NFL coach found that out the very hard way. Per Outkick:
Jack Del Rio, defensive coordinator of the Washington Commanders, is already taking a step back from his comments on the January 6 riots, which he first tweeted out on Monday and defended during a media session on Wednesday.
Del Rio, in his tweet, questioned the differing narratives from the media in covering the Capitol riots and George Floyd-inspired riots of 2020. He referred to the former as a "dust-up" and the sports media immediately got defensive.
Just on it's face, Del Rio has a very valid point. It's fair to ask why 2020 has been largely forgotten and ignored, yet a couple hundred pissed off Republicans, and if I'm being honest, probably some left wing agitators "stormed" the capital (through open doors at times). What you must remember however, is we are dealing with insane, highly emotional people that wouldn't know a rational conversation if it bit them in the arse.
The DC tweeted on Monday, in response to news of upcoming Jan. 6 hearings, "Would love to understand 'the whole story' about why the summer of riots, looting, burning and the destruction of personal property is never discussed but this is??? #CommonSense."
He followed up on his tweet with his media session on Wednesday: "I can look at images on the TV, people's livelihoods are being destroyed, businesses are being burned down, no problem," Del Rio said. "And then we have a dust-up at the Capitol, nothing burned down, and we're going to make that a major deal."
Let's be real here folks, most people, even some on the left, have to be asking the same question. January 6th is shoved in our faces on a daily basis, but the images of burning police cars, lawlessness, and looting in the name of a career criminal? Nah, heck with that.
Del Rio apologized hours after his media session, noting in his apology that he fully supports "all peaceful protests in America."
"Referencing that situation as a dust-up was irresponsible and negligent and I am sorry. I stand by my comments condemning violence in communities across the country. I say that while also expressing my support as an American citizen for peaceful protest in our country. I have fully supported all peaceful protests in America.
I see the subtle language del Rio uses, pointing out "peaceful protest", which 2020 saw exactly none of. His mistake was being a bit dismissive of January 6th.
On that topic, I have maintained since that day, and still, January 6th doesn't move my needle an inch. You spend four years calling half the population dirtbags and trying to sabotage the President at every turn, you get what you get. In this case, it was a bunch of pissed off conservatives, mixed in with some government plants. Calling it an "insurrection" not only is factually and legally inaccurate, it's hyperbole to the maximum degree.
But that's what the dems do kids. They cry "woe is me" for four years, then vilify the exact same actions they were engaging in. It's crazy, reckless, and destructive. Way more so than anything that happened on January 6.
I only wish more people like Jack Del Rio would ask common sense questions, then double down and refuse to back down until they get an answer. We deserve it.
This story syndicated with permission from robm, Author at Trending Politics
Notice: This article may contain commentary that reflects the author's opinion.
---


Calling All Americans! Patriot Fetch is Conservative Breaking News Headlines every day, all day. Go to PatriotFetch homepage for daily Conservative news or look below for the next hot story!