To say the current news cycle has been turbulent would be a massive understatement. Donald Trump got pissed off in a limousine 18 months ago, so that's big news. A ski resort in Vermont is just the latest business venture to bow to the woke mob and is changing its name to something less "insensitive." And major American newspapers are explaining that drag queens entertaining kids are no different than clowns or Teletubbies.
There's too much important stuff to report on without focusing on trivialities such as NATO extending formal invitations to Finland and Sweden, which could change the course of world history. Or wasting ink on the primaries and special elections that were held in six different states yesterday, which could help shape the political landscape in America for the next several years. But the lack of attention being given to 'Shove-Gate' is inexplicable.
In case you missed it, here's the video of the incident: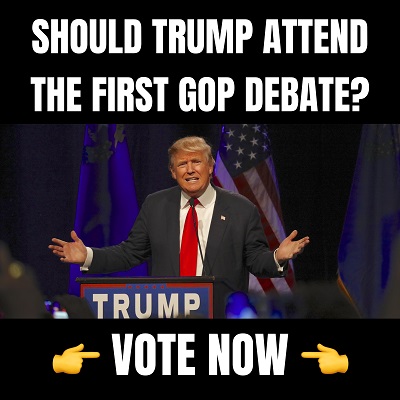 I am so proud of my strong, beautiful daughter for not allowing this to faze her. She continued to smile and pose for the picture like a Queen.

No child should be pushed to the side for a photo op. PERIOD!! https://t.co/TA50EntDoq

— Mayra Flores For Congress ??? (@MayraFlores2022) June 27, 2022
For clarification, that's footage of a photo op with House Speaker Nancy Pelosi and newly-elected Rep. Mayra Flores (R-TX), who recently won a special election in a Democrat-dominated district in South Texas. Flores' election is largely viewed as a potential harbinger of a larger "Red Tsunami" forthcoming during the general elections in November. And that cute little girl Pelosi is shoving out of the way is Flores' pre-teen daughter.
It's understandable that Pelosi wouldn't exactly be thrilled at the prospect of posing for pictures with someone who not only illustrates her rapidly eroding grasp on power, but who also flies in the face of her party's narrative on all things victimhood related: Flores is a Hispanic female, a legal immigrant, and an unapologetic conservative. Simply stated, Mayra Flores is Nancy Pelosi's worst nightmare. But does that justify Pelosi elbowing out an adorable ten-year-old as if she's Charles Barkley in the paint?
Nancy Pelosi can dye her hair any color she wants, and she can inject herself with more Botox than all the Kardashians combined. But that wouldn't change the fact that she's an old lady – 82 years old, to be precise – and she's a bitter, mean old lady at that.
Considering that America's collective attention span is about the same as a six-week-old Yorkie, one might expect Pelosi's handlers to simply ignore the story; to pretend it never happened. They have the mainstream media in their pockets, so they would be happy to oblige their efforts. And considering the initial incident happened over a week ago, it's likely that everyone, including Yours Truly, would have moved on already.
But Democrats just can't help themselves. Their self-righteousness is astounding. Consider this response/justification from a key member of Pelosi's staff:
It's sad to see "news outlets" that know better misrepresent the Speaker's effort to ensure Rep. Flores' daughters wouldn't be hidden behind her in all of the photos of such an important moment for their family. https://t.co/Dm0oXtwF7V pic.twitter.com/KDyI4MfaOj

— Drew Hammill (@Drew_Hammill) June 27, 2022
So, that's your explanation, Mr. Hammill? Mrs. Pelosi was merely attempting "to ensure Rep. Flores' daughters wouldn't be hidden behind her in all of the photos of such an important moment for their family." Sorry, we're calling BS.
The little girl wasn't behind Pelosi, she was next to her. And pushing someone away from the center of a picture is not how one goes about ensuring they're featured prominently. The only thing missing from the ordeal was Pelosi shouting, "Out of my way, you peon!" But that's what her facial expressions certainly stated.
Nancy Pelosi's henchman just gave us one more example of the Democrats' detachment from reality. Who are you going to believe, your own lying eyes or Pelosi's Deputy Chief of Staff? You didn't really see what you saw, that was just an optical illusion. Nancy Pelosi was really just being a nice person, don't you know.
There are many reasons why the Democrats are heading toward an absolute bloodbath in the midterm elections – far too many to mention here. But we can add this one to the list. The Democrats' disingenuousness and gaslighting are taken to new levels on a seemingly daily basis. We can only imagine the outrageousness of the next episode.
By Jordan Case
Jordan Case offers opinions from the unique perspective of both entrepreneur and parent and is a regular contributor to The Blue State Conservative. Jordan does not participate in the cesspool of social media. 
Enjoy HUGE savings at My Pillow with promo code BSC
The views and opinions expressed in this article are solely those of the author and do not necessarily represent those of The Blue State Conservative. The BSC is not responsible for, and does not verify the accuracy of, any information presented.
Notice: This article may contain commentary that reflects the author's opinion.
This story syndicated with permission from The Blue State Conservative
Notice: This article may contain commentary that reflects the author's opinion.
---


Calling All Americans! Patriot Fetch is Conservative Breaking News Headlines every day, all day. Go to PatriotFetch homepage for daily Conservative news or look below for the next hot story!