The Democrats are destroying American schools and dragging woke, regressive and divisive politics into our classrooms, and is it any real wonder with women like Randi Weingarter calling the shots?
The 64-year-old millionaire has a ton of power and influence over the American school system. She's just been re-elected as the head of the second largest teacher's union in the country, the American Federation of Teachers (AFT) which boasts 1.7 million members.
A staunch supporter of the Democrats, the woke warrior who earns eight times the average teacher's salary at $534,240 reportedly donated a whopping $12 million to the party. Is it any wonder Weingarter has such influence?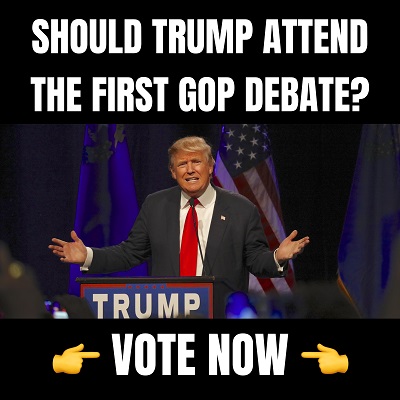 Under her leadership, the union pushed for schools to remain shut after the easing of the Covid-19 restrictions last year. She was also a big supporter of mask mandates in schools and an advocate for the teaching of so-called Critical Race Theory in classrooms.
"She's an arsonist that pretends to be a firefighter," said founder of parent's group, Moms for Liberty, Tiffany Justice.
Weingarter makes little secret of her radically left-wing views. Her Twitter page is choc-a-bloc with left-leaning political posts including anti-gun industry rants, pro-LGBT lessons and material in schools, anti-Trump propaganda and white-shaming rhetoric.
"Right-wing commentators on Spanish-language radio and in online spaces have demonized Pride events; some commentators have suggested that parents who support their LGBTQ children should be charged with "child abuse," she re-Tweeted on July 26.
We know that SCOTUS is looking at overturning marriage equality, that's why it's important that the House did this. We must protect the freedom to marry. https://t.co/vF9vM8vC1c

— Randi Weingarten ☮️🇺🇦🇺🇸 (@rweingarten) July 20, 2022
She also accused what she deemed as "far-right activists" of attempting to "politicize" the school system despite the fact that she is openly pro the teaching (or brainwashing) of left-wing propaganda in the classroom and is heavily entrenched in politics herself – financially and socially.
"Why are our opponents going Defcon 1, with sleazy lies about 'grooming' and calling teachers 'pedophiles'? Why are Fox News and some GOP officials spreading these conspiracies and other hateful ideas, which social media stokes and amplifies?" she Tweeted.
I know I can always count on @SpeakerPelosi to stand with our members and fight for a fairer, more equitable future. Thank you for taking the time to talk to us today. #ReclaimOurFuture #IamAFT https://t.co/kzHeBLFJrH

— Randi Weingarten ☮️🇺🇦🇺🇸 (@rweingarten) July 17, 2022
"Because the extremists—the anti-public schools crowd, the anti-union crowd, the privatizers, the haters—they see the importance of public schooling as a unifying American value, and that Americans value educators. So the extremists plot to change that."
Meanwhile, Justice insists that it is the woke agenda which is driving teachers away from their work:
"Over and over she will say it's political activists who are causing teachers to want to leave. That's just nonsense. It's the iron claw of woke projection driven by the unions.
"The truth of the matter is that teachers' unions have controlled the schools and the school boards for a very long time, and they can't admit that they're the ones on whose shoulders educational failure falls."
The AFT has a long history of donating vast sums of money to Democrat candidates and campaigns. In 2018, it dished out $2.6 million for campaign contributions. Only 10 percent of the money went to Republican causes. This year, it has handed over an eye-watering $11,338,132 to political candidates. Out of that sum, all but $75 went to Democratic campaigns and candidates.
"They [unions] have millions of members and those members pay millions in dues. If you listen to them, they are spending all of it on collective bargaining. That's not true," said Stanford University politics professor, Terry Moe.
"They [just] don't want to say they are spending a lot of it on politics."
This story syndicated with permission from Jo Marney, Author at Trending Politics
Notice: This article may contain commentary that reflects the author's opinion.
---


Calling All Americans! Patriot Fetch is Conservative Breaking News Headlines every day, all day. Go to PatriotFetch homepage for daily Conservative news or look below for the next hot story!