The two main pillars of the left's huge push to deconstruct the American way of life, are immigration and education. They demonstrate that the massive divide between the main political parties is irreconcilable.
The hijacked democratic party, which to me is better identified as the Marxist Party USA, is promoting legislation that would have been unthinkable even under the Obama administration.
Their leadership, including former President Biden, had been publicly against illegal immigration, but recently, has done a 180 abandoning their concerns previously stated on the U.S. House and Senate floors.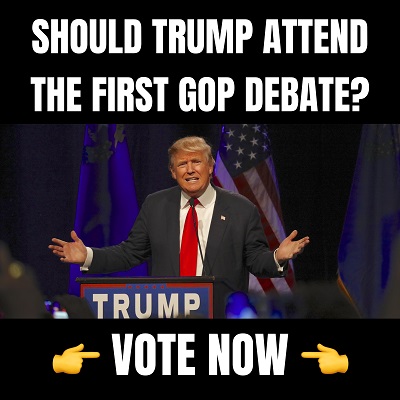 Why would they do this? Illegal immigration is essential for the left's plan to flood the nation with tens of millions of foreign nationals whose allegiance and way of life are based on their native land, making them easy to control as they settle in the United States.
Following their permission to stay by Homeland Security, they are allowed to work while waiting for their "asylum" court date typically several years down the road.
Even though Obama signed off on DACA, a pseudo amnesty for close to a million young adults who come into the US illegally as children, the left's controlled agencies reported in 2017 that the number of illegals in the nation had not grown since 2005. Some actually reported that the number had gone down.
"Even though the number of illegal immigrants has stabilized in recent years after a period of rapid growth, in 2017, the estimated immigrant population in the U.S. was still roughly 10.5 million people. Mexico is the leading country of origin for most unauthorized immigrants, with California being home to the highest number of illegal immigrants in the U.S," Statista explained.
But, an independent survey during the same time period showed the number of illegals in the country had doubled to 22 million.
The Director of the Department of Homeland Security's Citizenship and Immigration Services under former President Trump weighed in.
"They're here illegally under whatever circumstances they may have come. They're in the same pool as the 22 million people who are here illegally," said Ken Cuccinelli during a breakfast hosted by The Christian Science Monitor Wednesday."
The number Cuccinelli used, 22 million, comes from a September 2017 study by the Massachusetts Institute of Technology.
"The constant flow of legal immigration to the United States — with 1.2 million nationals admitted every year — has driven the "highest level in decades" of foreign-born workers in the American economy," the Wall Street Journal reported.
Even more illegal migrants are expected in 2022, a record 2.1 million.
Two House Democrats are now pushing a massive amnesty plan for illegal aliens even as Americans' wages have fallen behind the record-setting inflation.
Rep. Zoe Lofgren (D-CA), a congressional ally to Silicon Valley's tech corporations, and Norma Torres (D-CA) are set to unveil the amnesty plan that would enable millions of illegal aliens to secure green cards as long as they can prove they arrived in the United States before a particular date.
Bloomberg reports:
"Democrats may unveil this week a bill to provide legal status to millions of immigrants who are longtime US residents. Reps. Zoe Lofgren (D-Calif.) and Norma Torres (D-Calif.) said they'll introduce a proposal to update the Immigration and Nationality Act's registry provision, allowing immigrants to adjust their legal status if they have been in the US since a certain date."
Senate Democrats just last year, tried to add amnesty in a reconciliation package last year. It would have provided green cards to at least seven million illegal aliens living in the United States.
Fortunately, it was ultimately rejected by the Senate parliamentarian. President Biden then tried to sneak the same amnesty provisions into his "Build Back Better" budget, but because of Senator Joe Biden (D-WV), the administration's effort failed as the bill could not pass Congress.
Ant form of amnesty would legalize millions of foreign workers who would immediately begin competing for United States jobs against unemployed Americans, even as inflation has slashed wages for America's working and middle class.
A flooded labor market from mass immigration to the U.S. has had a devastating impact on America's working and middle class while redistributing wealth to the highest earners and big businesses.
With the number of potential workers exceeding the work available, the economy has tilted in favor of employers. The end result is wages have become stagnant for decades. Between 1979 and 2013, wage growth for the bottom 90 percent of Americans was just 15 percent.
This annual attempt by the left trying to get an amnesty bill signed into law will most likely become the norm on Capitol Hill.
By: Eric Thompson, editor of EricThompsonShow.com. Follow me on Twitter and MagaBook
This story syndicated with permission from Eric Thompson, Author at Trending Politics
Notice: This article may contain commentary that reflects the author's opinion.
---


Calling All Americans! Patriot Fetch is Conservative Breaking News Headlines every day, all day. Go to PatriotFetch homepage for daily Conservative news or look below for the next hot story!