Microsoft founder Bill Gates has won the legal right to purchase a massive amount of prime North Dakota farmland over the objections of some local residents and many questions about whether or not the sale was legal.
North Dakota's attorney general, Drew Wrigley who is a Republican, cleared the sale on June 29 after finding that the Gates-controlled entity complies with a Depression-era law meant to protect family farms because the land is being leased back to farmers.
Red River Trust, which is a Texas-based organization that is controlled by Bill Gates,  bought approximately 2,100 acres of farmland in North Dakota, near the borders of Minnesota and Canada sometime in November of 2021.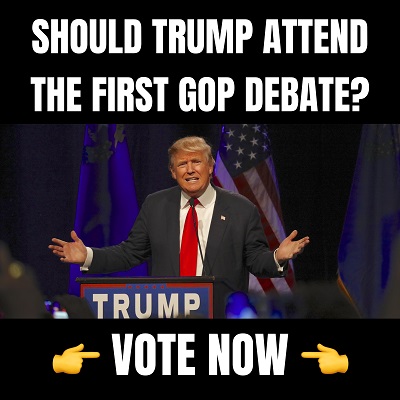 Why does he need so much land? Bit suspicious? GMO crops?

Bill Gates set to purchase 2,100 more acres of farmland in North Dakota https://t.co/SLa5hnRgkG via @RebelNewsOnline

— mark (@markrobertson6) July 4, 2022
Attorney General for North Dakota, Drew Wrigley, looked into the legality of the land sale and on June 29 issued a letter saying the transaction complies with the anti-corporate farming law because the farmland is being leased back to farmers, despite the ire from many people in North Dakota. 
Matthew L. Thompson, an attorney at the North Dakota-based Vogel Law Firm who represents Red River Trust, confirmed Gates' ownership in a letter responding to the inquiry from the attorney general's office.
Ole bill gates is at it again. Buying a bunch of farm land in North Dakota, but this time the Attorney General stepped in and ask what exactly he was going to do with the land. pic.twitter.com/DDV3kWwtUc

— Yates (@yatesinvesting) June 27, 2022
LEgal questions about the land sale aside, the land sale has also sparked concerns — and some outrage —  about ultra-rich landowners who may not share the state's values.
Gates is the fourth-richest man in the world, according to Forbes, and is America's largest private owner of farmland. Many want to know exactly what he intends to do with all this farmland?
North Dakota's agriculture commissioner, Doug Goehring, said that news of the deal sparked a public outcry.
"I've gotten a big earful on this from clear across the state, it's not even from that neighborhood," he said. "Those people are upset, but there are others that are just livid about this."
Gates made his first public comment about his farmland investments in March 2021, during an "Ask Me Anything" session on the social media platform Reddit.
"Why are you buying so much farmland?" asked one Reddit user. "My investment group chose to do this. It is not connected to climate," Gates wrote in response.
"The agriculture sector is important. With more productive seeds we can avoid deforestation and help Africa deal with the climate difficulty they already face. It is unclear how cheap biofuels can be but if they are cheap it can solve the aviation and truck emissions," Gates said.
Gary Hubbell, who is a  real estate broker and accredited land consultant at United Country Ranch Properties in Colorado, said he sees "a lot of resentment and resistance to [Gates'] acquisitions."
"Not to say that we don't appreciate people who amass large holdings, because it's an integral part of our business," Hubbell said. "But they are no longer really a part of the community, and it seems that Bill Gates, his goals are contrary to many of the established practices and traditions of those communities".
Gates is considered to be the largest private owner of farmland in the nation, owning approximately 269,000 acres across dozens of states, according to last year's edition of the Land Report 100, which is an annual survey of the nation's largest landowners. The Microsoft co-founder owns less than 1 percent of the nation's total farmland.
In other interesting and suspicious news, the Chinese have also purchased an estimated 300 acres of farmland in North Dakota near an Air Force base that houses sensitive drone technology, and this has lawmakers on Capitol Hill worried about potential espionage by Beijing, according to a report.
Fufeng Group, a Shandong, China-based company that specializes in flavor enhancers and sugar substitutes, recently purchased the farmland near Grand Forks, North Dakota, a rural area that lies about a 90-minute drive from the Canadian border. But there is nothing to see here, folks. 
Chinese company's purchase of North Dakota farmland raises U.S. security concerns. Also close to the 2100 acres Bill Gates bought. Coincidence? I think not! https://t.co/UU9DZMeuUO

— Brad Oberreuter (@Iowacrops) July 6, 2022
This story syndicated with permission from For the Love of News
Notice: This article may contain commentary that reflects the author's opinion.
---


Calling All Americans! Patriot Fetch is Conservative Breaking News Headlines every day, all day. Go to PatriotFetch homepage for daily Conservative news or look below for the next hot story!